Empire Fortune Video slots
Our Best Casino For You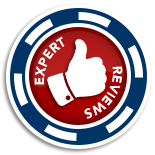 Review of Empire Fortune Online Slot
Empire Fortune might be crusted with jewels and opulent baroque flourishes, but don't let the 17
th
century design fool you: this game is far from old-school! Boasting x3 progressive jackpots and a handful of select features, this one's for the pokies' connoisseur!
Gameplay
The basic gameplay is fairly straightforward. You get eight basic symbols in total: four jewel symbols and four card suits. There's also a joker symbol for the Free Spins and a Faberge egg representing the bonus round.
When you hit x2 jokers or x2 Faberge bonuses, the Hold feature gets triggered and the reels with those symbols get stuck for another spin. If you get three free spins, you'll win x10 free spins with a x2 multiplier. Four free spins wins you x20 free spins with a x4 multiplier, while five free spin symbols wins you x30 free spins with x10 multipliers! That means not only do you get 30 spins for free, whatever you win while in Free Spin mode is multiplied by ten!
And just in case you're wondering, yes, you can win free more spins while already in free spin mode!
Special Features
While this game has an impressive 94.3% RTP, the Triple Wheel features with their Progressive jackpots is where the really big winnings are.
You get to the wheel by hitting three or more Faberge eggs and the more eggs you land, the higher you start on the wheel. When you get to the bonus wheel, there are three levels of what looks like a jewelry cake, but with different prizes all around. You could win up to 2,500 coins, up to 500 coins and a respin of the same level, up to 30 free spins with a 10x multiplier, a Mystery win up to 5000 coins or the fireworks feature, where up to 12 rockets can land you with up to 12 different wheel prizes! Alternatively, if you spin the wheel and you get an arrow, you go up a level and get a chance to spin the next layer of the wheel.
The Golden wheel is the mini progressive jackpot level and you can win it by hitting the golden bar symbol on the middle level when you spin the wheel. The medium, Diamond progressive Jackpot is won by landing on the diamond symbol on the top level. Finally, the super progressive, Ultra Empire Jackpot, that can reach into the multiple millions, can be won by hitting the Joker symbol on the top level when you spin the wheel.
Verdict
At first glance, this pokie seems a little too bawdy and not enough action for my taste, but after the first few wins, it grew on me. Despite the bawdy designs, the gameplay features are simple and elegant. Plus the bonus wheel game and the triple progressive jackpot features, are its saving grace!