Skrill 1-Tap May be the Deposit Method of the Future
This revolutionary method for depositing into your online casino account works in conjunction with the Skrill e-wallet. When you are registered already at Skrill, which involves giving some personal information, as with any payment and banking option, then Skrill 1-Tap allows you to make a deposit by simply tapping on your tablet or smartphone.
It's a simple process. You go to the casino and enter the banking or deposit page. You select the amount you wish to deposit and then choose Skrill 1-Tap as your payment option. By tapping on the screen and choosing Skrill 1-Tap, you actually create an online dialogue between the casino and Skrill in which the casino will request payment from Skrill.
In other words, your single tap sets in motion a process by which Skrill sends money to your casino account. Skrill 1-Tap is a fast service provided by Skrill. It is an adjunct to the Skrill e-wallet, not an independent e-wallet in and of itself.
An Added Layer of Convenience
We at Slots Play Casinos readily acknowledge that using Skrill 1-Tap might not be convenient enough to use when a gamer is lounging at home playing casino games on their mobile device.
The real benefit of Skrill 1-Tap comes from being able to bypass the step whereby a gamer directs an e-wallet to send money to an online casino. This step takes only another couple of minutes but if a gamer is on a short break, then even an extra couple of minutes might be important to them at that time.
Gamers and the Games they Play
When a gamer is home lounging on their super soft sofa, they often play a variety of games. That is a function of the advantages of gaming at an online casino. It is well known that online casino gamers play a lot more games than do land based casino players.
However, online gamers on a break during the workday or waiting in a reception room somewhere have just a few minutes to play. Many gamers who don't play progressive slots for long periods because of budgetary constraints often do play these slots when they are on a break.
For them, a couple of minutes saved making a deposit to their favorite online casino makes a huge difference in their gaming enjoyment.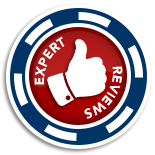 A Service Similar to a Debit Card
Skrill 1-Tap acts in a way similar to a debit card. The service can only send as much money as you have in your Skrill account. In this way, gamers can add speed to their depositing without losing any control over their finances.
Skrill 1-Tap can also be used with a standard credit or debit card.
Making Gaming Faster and Easier
Gaming has become one of the most important aspects of most people's lives. We have more time on our hands and we are a lot more affluent than our parents or grandparents were.
One of the many ways we spend our extra free time and our disposable income is by playing games. Online casino gaming is one of the many gaming opportunities and pastimes available to people.
Skrill 1-Tap is simply one very fast way to deposit funds into an established online casino account. Skrill 1-Tap facilitates quick deposits for fast access to online casino games.
Safety and Security
Modern digital software makes it possible to send money through amorphous cyberspace with complete security. The same encryption software that protects your money when you book a hotel room or an airplane ticket, when you buy any item online from shoes to refrigerators, also protects your money when you send it for deposit from your Skrill account to your online casino account.
We feel totally confident adding Skrill 1-Tap to the list of safe and excellent payment options for better online gaming!