Neteller Provides Safe and Quick Banking for Online Casino Gamers
At this writing (May 2020) Neteller has well over 23 million accounts all over the world! So many people join Neteller because the service the company provides is so fast and reliable, because every transfer is protected by the best encryption software around, and because of word of mouth recommendations.
When you transfer money online through Neteller, all you need is an email address. Neteller also helps you send money to or receive money from any person anywhere in the world.
Don't know if the person you want to send money to has an account at Neteller… no problem, the company sends them an "invitation" to set up an account if they don't already have one. A Neteller account doesn't cost anything to set up so the invitation often results in Neteller gaining another account/client/member.
Neteller Gives Gamers More Anonymity
Using Neteller is so simple that many gamers open an account there simply for the amazing degree of privacy Neteller provides. When you start an account, all you need is an email address. Neteller itself has many methods you can use to deposit money inTO your account there.
Here is where the privacy that Neteller gives its customers comes into play. If you deposit from your credit card directly to an online casino, the credit card company knows where you are spending money. Many gamers don't want the credit card company or the bank to know that they have deposited money into an online casino account.
With Neteller, you can deposit money in your account there with your credit card and the card company knows only that you have made a deposit to an online money transfer company. The credit card company or your bank don't know if you are going to buy shoes, books, magazine subscriptions, flowers, sporting goods, or any of the thousands of things people buy online, including playing online at any of our Slots Play Casinos' recommended casinos.
Reward Points
Neteller has a program similar to the Loyalty programs that many online casinos have. Simply transfer money through Neteller. You earn Reward Points for every transfer and the accumulated points can be redeemed later on for cash.
This is actually a small improvement over the same or similar programs at online casinos where in most cases gamers can redeem their Loyalty Points for casino credits. At Neteller you redeem you points for cash that you can use to buy shoes etc. (see above!).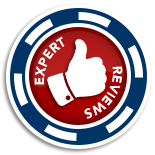 VIP Program
A VIP at Neteller enjoys many special benefits. Since using Neteller is possible for thousands of purchases online, it is a lot easier to become a Neteller VIP than to become a VIP at many online casinos.
It is possible to become a Neteller VIP with annual transfers to merchants of only $10,000. The highest VIP level at Neteller is for people ho transfer at least $2,000,000 per year. You can imagine that reaching the $2,000,000 annual level for a businessman or businesswoman or a Forex trader is not very difficult.
Many of the people who have VIP status at Neteller deal in buying and selling foreign currencies (the FX or Forex trade) and in buying and selling crypto-currencies (Bitcoin and the many others). Many of the benefits VIPs at Neteller enjoy deal with the FX trade and trade in crypto-currencies.
A Neteller VIP also has a dedicated VIP manager. VIPs receive special gifts on dates that are personally important to them.
Become an Ambassador
We said earlier that word of mouth is one of the top ways that Neteller gains new customers. They even have a rewards program for people who go out of their way to praise Neteller. This is called the Ambassador Program.
In short, Neteller is aware that many people belong to a network or run their own network. If you support Neteller on your network and people join as a result, Neteller will reward you!
The Paysafe Group
We have spoken about Paysafe as another banking method for online casinos. In fact, Paysafe is the proud owner of several very popular banking methods for online casinos and we at Slots Play Casinos are happy to be able to report favorably about them all.
One of the little known areas in which Neteller, through its affiliation with Paysafe, is very active is in the anti-human trafficking movement. The Modern Slavery Act was passed in 2015 and since then Neteller has been active in realizing the goals of the act which are primarily putting an end to human trafficking.
All in All
The last word is simply that Neteller is a very solid money transfer company that many online casino gamers use because of the company's safety and adherence to all measures of privacy. Neteller is also a socially conscious company that sees its role as energizing all of the tens of millions of people who use their services to also work actively for socially beneficial policies.