New Casinos Abound: How Do You Evaluate Them?
It doesn't surprise anyone that in the highly lucrative online casino market, new casinos come online almost every day.  This is certainly not the case with brick and mortar casinos!  The big action in gaming is online, thus the proliferation of online casinos.  Here we will talk about what you should look for in new casinos online.
BG: Before Games
We all want great games and everything that goes with the actual playing of those games.  But first we want to know that the casino is a legitimate business and not a conduit for siphoning off the hard–earned money of players before it disappears from cyberspace.
The only way to know that new casino sites are legit is to verify that they are regulated, certified, and audited by independent authorities.
There are many jurisdictions that regulate online casinos: Malta, Curacao, and the Isle of Man are just three.  Regulation means that the casino must follow the rules of fair play, honest banking, and service to the public as dictated by the regulating authority.
Certification simply means that the governing authority publicly acknowledges that the casino followed all the rules in setting up and establishing itself.
Auditing is a very important part of this process.  New casinos online may not have been online long enough to have gotten audited.  They should openly invite the auditors such as eCogra to check them out as soon as possible.
Taken together, regulation, certification, and auditing assure players that the new casinos are sufficiently financed themselves to pay out all winnings.  There is nothing worse online than to bet at a new casino, win a big jackpot, and find out that the casino doesn't have the money to pay you.
Auditing verifies fair and honest banking and that the Random Number Generator (RNG) is in full control of all outcomes. The auditing body makes sure that payout rates are within industry range. And that all records are updated with every spin of slots or roulette and every hand of blackjack and poker to name just four games.
Here are a few of the best-paying slots for you to try out now:

Magic Mushroom Online Slots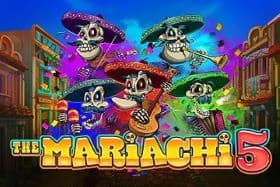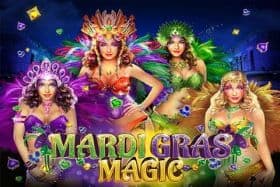 Mardi Gras Magic Online Slot
Welcoming Atmosphere
All new casino sites should have learned from the experience of previous casinos as to what new players expect from online casinos.
Expectations begin with the welcome casino bonuses.  First, a casino should strive to offer a no deposit bonus either in cash or in free spins.  In order for a new casinos no deposit bonus to be the most useful, the casino should offer instant play in addition to download.  Players who are shopping around should not be expected to download a casino just to check it out.
Instead of one large deposit bonus for new players, a casino should offer a series of smaller deposit bonuses.  These are the lessons that more established casinos have learned in the past twenty years and new casinos should have learned them as well.
Top Promotions
Players look for a casino's promotions.  Not only should a casino have many promotions, it should display them prominently.
The most common promotion is the welcome package. But a casino should have many others including daily, weekly, monthly, and exclusive promotions.  Players should be offered substantial casino bonuses or free spins every day.
Every casino should have a loyalty program in which bets are turned into points and players can redeem their points for cash to play games with plus gifts and bonuses.
High rollers should feel at home at a new casino.  To that end, the casino should have a special VIP Club recognizing the extra level of loyalty shown by their VIPs.

Games
We've finally arrived at the nitty gritty that gamers look for in new casinos and established casinos alike.  Gamers want to play great games!!
Casinos begin with slots.  We value casinos that have kept a few old-fashioned three reel and fruit slots around for the nostalgic among us.  But the bulk of all slots should be video slots with all the accoutrements of modern slots.  These include Wild and Scatter symbols. Stacked reels, cascading reels, free spins bonus rounds, and more. The ability to re-trigger free spins, multipliers, and any other way the casino can find to help players win. The list is quite long!
Video slots should have a wide range of themes, great graphics and animation, and an atmosphere that values fun and entertainment first.  And since we like to win too, the slots should have a generally high return to player rate of 97-98%.
Casinos should have some progressive games, mostly in slots but also in table games.  New casinos should run at least as many tournaments as established casinos do if not more.  Tournaments are a player favorite because with low entry fees and small top prizes they epitomize the entertainment side of online gaming.
As much as gamers love slots, they also have an affinity for table games.  Blackjack, roulette, baccarat, keno, craps, Red Dog, Sic Bo, and poker are just a handful of the de rigueur table games new casinos should offer.
AG: After Games
There are also a few requisites for new casinos aside from the financial side and the actual games side.
We constantly find casinos that are too hard to read.  We are actually young, with relatively strong vision.  What are casinos thinking when they present too small fonts and horrible color contrasts (dark against dark is more common than you would think). The lines of type should be appropriate to screen sizes. Not to mention the bad writing and incoherent texts…what are they thinking about?  New casinos should have learned from the mistakes of their predecessors and changed all of the above!  Any new casino that repeats the sins of the past will find it very difficult to earn our imprimatur.
Next is customer service.  We are still amazed that there are so many casinos that close on holidays.  The holidays of one country, ethnic group, or religion are not the holidays of other countries, ethnic groups, or religions.  24/7/365 should be the default customer service value in all casinos and especially in new casinos.
After All is Said and Done
It's still up to you to decide where to play online casino games.  We hope this discussion of new casinos has helped you make your decision.  Come back here often as we will continue to speak out on this and many other subjects of interest to online gamers!