Hong Kong Tower Video slots
Our Best Casino For You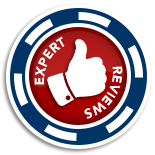 Skyscraping Scores!
A fortune awaits you at the top of the tallest skyscrapers in Hong Kong! Play Hong Kong Tower for an Eastern twist with scatter symbols, transforming wilds and up to 301,650 coins hidden in the heavenly Wheels of the Sky!
Gameplay
Elk Studios are certainly never at a loss when it comes to imaginative game strategies, and this one is no exception. Hong Kong Tower's base game is pretty straight forward. It's set among the skyscrapers, the hustle and the traffic noises that are part and parcel of China's most modern city of Hong Kong. It starts out as well designed, standard 5 reel, 3 row pokie game with an unusually high RTP of 96.3%. There are 9 base symbols including the highest paying golden 7 with up to 1,500 coins, followed by the diamond, lotus, bonsai tree and five other symbols representing the 5 elements: earth, fire, wind, water and spirit.
Special Features
There are also three unique symbols that trigger two very special features that quickly bring this game up to another level: The square Hong Kong Tower logo symbol, and two ying yang bonus symbols. The logo symbol primarily has the power to randomly transform into any other base symbol, which makes some sweet, big wins. It can also transform into a special blue and gold ying yang symbol that triggers the Wheels of the Sky bonus game with an additional 2 lives. The other way to trigger the Wheels of the Sky bonus game is to get 3 or more gold and red ying yang bonus symbols anywhere on the reels, but the bonus game only comes with an extra 2 lives if triggered by 5 red bonus symbols.
While the base game has some serious dosh flying around, the Wheels of the Sky bonus game is where the really astronomical wins are waiting. There are 3 wheels of fortune in this bonus game, each divided into seven cash rewards and one arrow. Every time the wheel spins and hits a reward, that section 'empties' and becomes transparent. If the wheel lands on the same section twice, you'll win that amount twice, but then you lose a 'life.' If the wheel lands on the arrow, you get transported to the next wheel up with even higher rewards.
It's not uncommon to win thousands of coins in one Wheels of the Sky Bonus game because the wheel just keeps on spinning until you have lost all your lives and land on an 'empty' section.
Verdict
The lack of free spins is barely noticeable, with the base game, transforming mystery symbols and Wheels of the Sky Bonus making up for them in both entertainment and serious cash wins. Highly recommended.