Our Best Casino For You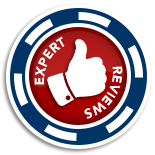 Get Your Claws Into These Fluffy Wins
This purr-fectly playful Kawaii Kitty pokie game might be covered in sweet, cutesy pastels, but it can make for some mean wins of up to 50,000 coins in a single spin! There are no special bonus games, but the base game is full of super expanding, sticky wilds that are simply clawsome!
Gameplay
If you've never heard about Kawaii culture, it explains a lot about this game. On the surface, this game looks like it's an ode to the children's toy, Hello Kitty, and in a way, it is. Kawaii culture is a relatively new subculture marked by a fascination with the super cute and cuddly cartoon style that grew out of Japanese anime productions, particularly Hello Kitty. It has spawned a wave of doll-like fashion, culture and cat cafes that have knocked Emos out of the ring: welcome to the world of Kawaii! Where princess cats and anything else that can make you 'awww' rule!
So now when you enter this game and you're greeted by a sweet, glassy eyed anime kitty with a golden bow tied around one ear and music that belongs in an ABC learning video, you'll understand why. It's not for kids: it's for millennials that grew up on anime cartoons and have absorbed it into their personal fashion and philosophy. There's sunshine streaming through the window and there's even hearts on the wallpaper: It doesn't get much more Kawaii than this!
The basic game play is pretty straightforward: there are 7 base symbols. The highest payouts are up to 250 coins from the milk carton, followed by a happy hairbrush, toy mice and toy fish. There are also 10 winning paylines that work right to left and left to right, plus if you get 5 of a kind on any payline, it will pay out both ways simultaneously, ie. double.
Special Features
There aren't many special features in Kawaii Kitty, except the gamble feature and the wilds. The gamble feature is a standard coin toss to bet double or nothing on each line win, but you can also choose to only bet 50% of your win.
The second special feature is the ball of yarn wild, which makes up for any other missing features. This wild pops up fairly often and only on reels 2,3 and 4. Every time it appears, it expands to cover the entire reel, boosting your wins, and then stays in place while you get a free respin, which means you get a second big boost to your wins.
Verdict
Kawaii style isn't really our cup of tea, but with an RTP of 95.27%, the game still generates some good scratch!