Our Best Casino For You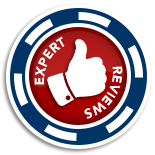 Ever Wished For The Super Powers To Boost Your Slot Winnings?
Suit Up! It's time to fly into action and catch the evil villains with your super hero special pokie powers on the 5 reel, 20 pay line Super Heroes Video Slot by Yggdrasil. Set in the futuristic super city, fight to level up, win super bonuses and swoop in to save the inhabitants of Earth 2.0!
Basic Gameplay
If you love playing super hero as much as we do, then you won't want to miss this chance to join the future's #1 team of super heroes on Earth. This video slot is jam packed with features and special bonus games that'll set your heart racing faster than the Thorpedo! The base game is filled with supervillain and super hero symbols, wilds can substitute for all symbols, except in free spins mode and heroes can randomly appear to save the day and level up at any moment!
Special Features:
This game is packed sky-high with special features. There are 6 super heroes in your team and each have special powers to boost your wins. Mirage can turn high paying symbols into Mystery Wins up to 1000 coins each, Rave can turn 4 random reels into wilds, Hopper can summon meteor showers that turn random symbols into wilds, Tesla can create an impact wave that transforms 2-5 random symbols into wilds and Knox can shoot fire beams to multiply your total wins by up to x5! The final member of the team, the mysterious Trance, will only appear in Free Spins mode, but her superpower can summon a time portal that can award you up to 4 extra Free Spins.
Each of these superheroes start the game at the first level, but will randomly appear at either side of your screen to fight it out with their superpowers, boost your wins and level up, from level one to four. Plus, if you win 3, 4 or 5 free spins, this will also activate the Super Hero Feature.
Verdict
The cast of superheroes in this slot are highly original, fun to play with and every time one appeared, which was often enough, boosted our wins a fair deal.