Taco Brothers Saving Christmas Video slots
Our Best Casino For You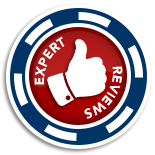 The Spicy Christmas Slot
Meet Paso, Pepe and Pico: the 3 Taco Brothers out to make some mischief on this Christmas slot! Despite the wacky combination theme, this slot game's full of spicy specials, such as shifting wilds, free spin multipliers and 243 ways to win up to 150,000 coins, that'll make your sombreros spin!
Gameplay
If you loved Elk Studio's Taco Brothers slot game, then you'll also love the Taco Brothers Saving Christmas because they are almost exactly the same game. In fact, the only real differences we can find are the drifting snowflakes, the added snow and red ribbons on some of the graphics and the RTP of 96.4% (the original has an RTP of 96.3%). As usual, Elk Studios has put their own bent on a standard theme and created a Mexican prison break Christmas slot theme. But just because there are snowflakes drifting across the lonesome desert town scenery, doesn't mean you should be confused: both versions are supremely hot slots!
Just like in the original, this is a 5×3 reel slot with 243 ways to win up to 150,000 coins. The three Taco Brothers, Paso, Pepe and Pico, represent the highest paying symbols and pay up to 400, 300 and 100 coins respectively. The other base symbols are a guitar, cactus, a bottle of tequila and a lamp and shovel. The Golden Bell wild can replace any base game symbol except the Bonus safe or the Taco Brothers Wild symbol, 2 of which can trigger a free respin with sticky Wilds.
Special Features
The Free Spins Bonus Game called the Wild Escape and just like in the first version, the free spins are triggered by 3 or more red ribbon-tied safes. In the Wild Escape, each brother tries to 'run' across the reels from right to left without Cpt. Diaz capturing them. He does this by simply showing up on reel 1, which locks down every brother on screen. But don't worry: when the sassy seniorita shows up, she can free the brothers and push them in the 'right' direction, increasing the number of free spins. The free spins session ends either when all three brothers have run all the way across to the far left reel, or when they are all imprisoned by Cpt. Diaz.
Verdict
The theme might be all over the place, but with such a fun free spins chase around the reels, an RTP of 96.4% and the Taco Brothers respins, this slot really delivers!