Wicked Circus Video slots
Our Best Casino For You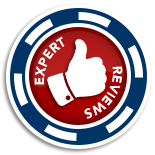 Wicked Circus: The Scariest Slot Under The Big Tent
Yggdrasil certainly has a wicked sense of humor! Despite the nightmarish theme, the joke in Wicked Circus is not the laughing clown: this online video pokie is actually having a go at their own safer, more traditional Jokerizer video slot, but with a few extra twists to keep things dark and interesting.
Gameplay
Featuring a creepy music-box soundtrack and a rustic, wooden stage setting, Wicked Circus brings your childhood nightmares to your screen as the more interesting alter-ego of Yggdrasil's Jokerizer slot. Wicked Circus features 5 reels and 10 paylines, 8 basic symbols, no free spins feature and one evil clown "Joker" symbol that triggers all the different games special features.
Special Features
The Joker in Wicked Circus can appear on any reel and when 3 or more appear in the base game, can deliver Mystery wins of up to 6,000 coins.
The other special feature is called 'Jokerizer Mode' and it is triggered every time a spin wins any amount. In Jokerizer Mode, the number of spins you get are only limited by your Jokerizer account, which can be viewed at the top-centre of the screen. Each spin in Jokerizer Mode costs 20 coins and you can either keep spinning until all your Jokerizer funds are gone and you're sent back to regular mode, or you can collect those funds at any time and send yourself back to regular mode. The catch is that in regular mode, the RTP is a measly 75%, while in Jokerizer Mode, it's 96.5%, which boost your chances of winning by a whole heap.
Another unique feature in Jokerizer Mode is that the jokers can be put on hold, ie. made sticky, and just 2 Jokers guarantees you a Mystery Win of up to 2,000 coins. The downside is that it costs 60 coins per spin with the jokers on hold, whereas a regular Jokerizer Mode spin already costs 20.
Verdict
The base payout rate is a bit off-putting, but this game can surprise with some fairly big wins.