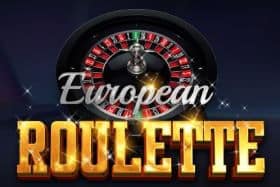 European Roulette Table Game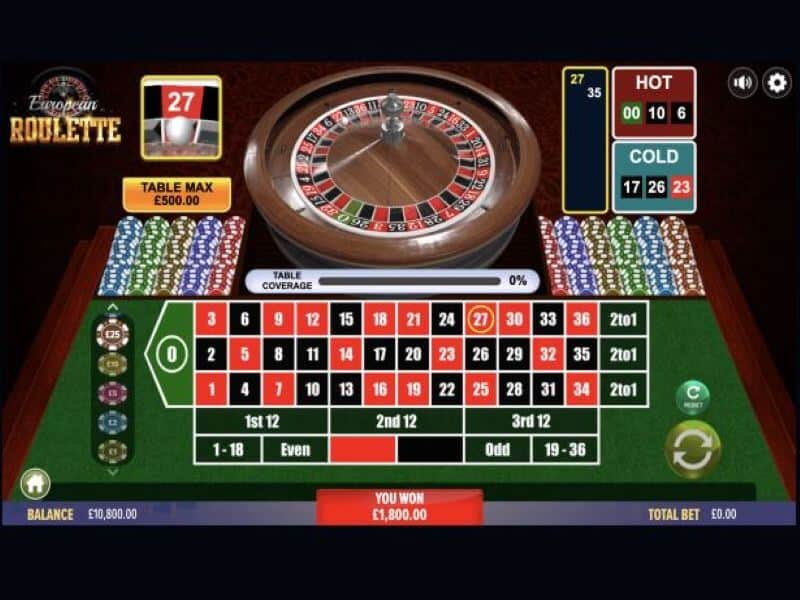 Play
European Roulette
Here:
European Roulette Game Review
One of the most intriguing casino games that reflects a real-live casino floor is undoubtedly roulette. The online game has become extremely popular and here we have another great table play ready to rock and roll your chips.
European Roulette
is spinning that ball with a sassy piece of classic entertainment that will immerse you for hours.
Slots Play Casinos
Roulette gurus took a place at the online table and are ready to offer up some details on how this classic game will heat up your bets.
Online European Roulette Game Design & Feel
How about playing a real
Classic European Roulette
game online that feels smooth and delivers on amazing excitement and some real power pay.
Slots Play Casinos
team took to the table and found a beautifully designed, sleek online game that reflects Classic European Roulette game play. The graphics and in-play sound are so superb. The game board is well designed, a roulette table with green felt table top, plus a board in the traditional red and black. The chip values are clearly laid out before you, as are game histories and bets wagered. This online European Roulette game played out beautifully on our Slots Play Casinos desktop computers and performed no less well on our smart phones and tablets. Cutting edge
HTML technology
means that you will fully enjoy this game on the go as a welcome addition to the mobile casino games you already take with you in your pocket.
European Roulette Online Game Features
Our Slots Play Casinos game-testers played the game and didn't find anything missing in the base play or the online performance. Get ready to take on the Classic European Roulette tables. The base game differs from
American Roulette
by having one less pocket. European Roulette rules plays with 37 pockets, one less than its American equivalent, which finds space for a 00 pocket. This seemingly small change reduces the house advantage by half! We like that! Other than that, it's the same casino table classic that you know and love  where you can place both inside and outside bets (more about those later). Simply place your bets on where you think the ball will drop. Not sure where to bet and no lucky number to help guide you? Why not bet odds or evens, or reds or blacks? This game has bets sizes ranging from
1 – 500 coins
and delivers on a very respectable
97.3% RTP
. Roulette at brick-and-mortar casinos can be influenced by the way the croupier spins the wheel and drops the ball. This never happens when you play European Roulette online, because it reports its payout rates and uses a
Random Number Generator
. The RNG is your guarantee that the game is 100% aboveboard. To start the game, decide on a stake and place it on your desired outcome. Hit a lucky streak and let it ride! Take a close look at the
European Roulette Pay table
before you place your chips. Understanding the odds will increase your chances of landing an online win.
Straight – Pays – 35:1
Split – Pays – 17:1
Street – Pays 11:1
Corner – Pays – 8:1
Line – Pays – 5:1
Column – Pays – 2:1
Twelve – Pays – 2:1
1-18 (Low) Pays -1:1
19-36 (High) Pays – 1:1
Red – Pays – 1:1
Black – Pays – 1:1
Even – Pays – 1:1
Odd – Pays – 1:1
European Roulette software game
uses special terminology for the name of the bet type. Experienced players know what each of those terms indicate. However new players will often get confused at the different names used for the bet types. Here are the most common ones used:
Six number combination = Line
Four number combination = Corner
Three number combination = Street
Two number combination = Split
Any one number = Straight
Online European Roulette Game Play Rules
It can be a little different to understand all the rules of this game if you are a new player. Veteran table players will see that this European Roulette game play sticks to the standard classic rules inventory. The game features
inside
and
outside
bets with a roulette wheel that has 37 numbered slots numbered 0-36. The game objective is to predict which slot the ball will land in after the wheel is spun. The inside bets are bets on the numbers inside the wheel perimeter. Outside bets are those bets you place on the roulette wheel perimeter itself. Kick off your
online European Roulette
game play by first selecting the amount you wish to wager by clicking on the chip of that denomination, which will then be highlighted. Check out the bet types in the bet table that we mentioned above. You may place as many bets as you would like, within the maximum table limit of 500 coins. Click
UNDO
to remove your last bet from the table and click
CLEAR
to remove all bets from the table. You can also click
DOUBLE
to double up your current table bets. To get going, click the
SPIN
button and the roulette wheel will spin with your current wagers. The wheel spins in one direction, while the ball is spun in the opposite direction until it lands up in one of the numbered slots. The slot the ball landed in is shown in the top left of the game screen. After the ball has landed, a marker is placed on the winning number from the last spin in the
Betting Table
view If the ball lands in the slot you wagered on, you will win a payout according to your bet and the win is added to your balance. Great! The result history shows previous game results. You'll find this on the right of your wheel, also the last 10 winning numbers are shown in the top right of the game screen with most recent outcomes to the left. All that is left is to hit that pocket and come up a winner!
Summary
Slots Play Casinos
tables testers really did have a ball playing this
classic online European Roulette
game. We found that game play was fast, sleek and provided plenty of winning pockets. The game is happily standing at a very respectable 97.3% RTP and we felt the coins clanging into our cash balance during our play session. The game screen is nicely organized,so that you can see exactly which pocket has been filled and with spin results that show
HOT
and
COLD
pockets, plus player betting histories. So, even if you are a sworn
online slots player
, and haven't tried Roulette, you simply must give this European Roulette online game a go, the house is in your favor and the cash could go your way! If you are an old timer at Roulette and do like the European game play, then give this game a go. It's true that it isn't like a
Live Player
online session, but to play some Roulette spins when you are out and about, on the train, or just relaxing and want to play for fun, means that this game is a winner!
Slots Play Casinos'
team came to the conclusion that this game really does have everything going for it. It is simple game play, yet smart bet play strategy can gain you winning chips. Try it out and play the game for fun and then go rock and roll for some real money bets! May the wheel be with you!