How to Win at Online Slots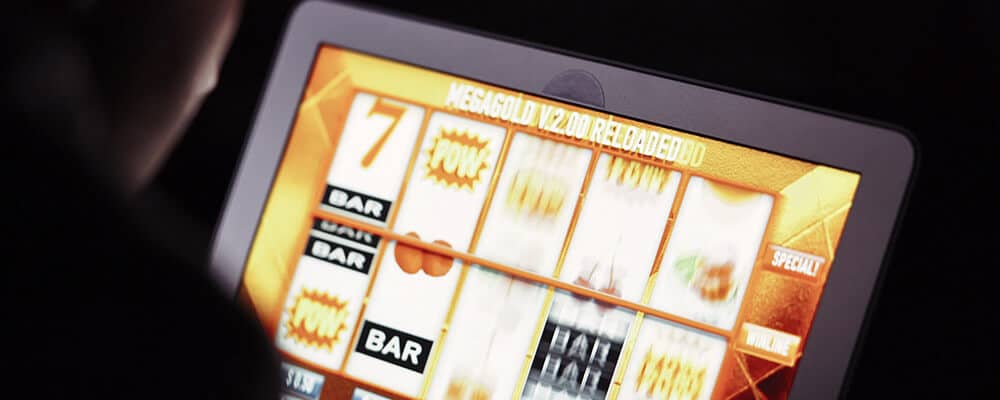 Regardless of whether you play slots for entertainment or to make money you can keep updated with the latest casino advisors' suggestions and tips to learn how to win at online slots.
These Slots Play Casinos pros have the information that you need to advance your gameplay and help you increase your payouts.
Random Luck
Winning at slots is largely a matter of random luck but there are steps that you can take to turn those random results in your favor. Some of the slots tips are applicable to all types of slot machines while others pertain primarily to high-tech five- and six-reel slots. You can adopt the strategies as you see fit – when all is said and done, you don't want to lose sight of the ultimate goal of slots gaming – to have a good time!
Winning at slots definitely involves luck but you are also invited to check out some of the measures that you can take to turn those random results into casino wins!
Game Elements
Throughout the years, game designers have added more and more interactive elements to slot machines. The designers want to make the games more engaging and fun but in addition, such features provide gamers with more opportunities to create more winning combinations.
When you choose a slot game, it's to your benefit to choose a game with multiple features. Some of the most lucrative of these elements include bonus rounds, sticky wilds, free spins, respins,  scatter combination payouts and expanding wilds.

If you want to expand, there are even more features for you to try such as rolling reels, exploding symbols, expanding reels, gambles, multipliers, stacked wilds and more.
All of these special features give players extra chances to match symbols and achieve winning payouts.
Paylines
Slots paylines involve patterns that occur on the reels where winning combinations appear. A winning payline can appear as a zig zag or as a straight line. At one time, slot machines were basically three payline machines but today many of the most popular and high action slots involve five-lines. Gamers bet on each payline separately so if a win occurs on a payline on which a bet has been placed, a winning payout is triggered. If a completed combination occurs on a payline that was not enabled with a bet, there is no payout.
Each slots player has his or her own strategy for betting on the paylines but some slots gamers firmly believe that betting on more paylines and/or betting at a higher level is the best way to win big. Alternately, it's possible to enjoy a good slots event by playing safe budget slots by betting on only a select number of paylines, playing a more basic three-reel game or betting on a larger number of paylines with lower wagers on each line.
To really cash in on the completed combinations that you achieve on your spins, you'll need to choose a game with a large number of paylines and enable as many of paylines as you can with a bet – even if the bets are relatively low. Those wins might be low but they add up.
Don't forget to set your gaming budget BEFORE you start playing. It's important to train yourself to stick to your budget no matter what. Even if it seems that you're on a winning streak, don't ever use funds that aren't part of your entertainment budget. Once you've reached your budget limit, turn everything off and wait until you have accrued an additional budget for entertainment.
Ways to Win
There aren't many slots that feature the Ways to Win element but when you find one, it's worth focusing on that machine for a bit. Ways to Win means that every combination counts as a real win, regardless of where on the reels the symbols fall. You don't enable paylines on Ways to Win games – you make your deposits on each spin and wherever the symbols fall on the reels – right to left, left to right, diagonal or whatever – three matching symbols emerging on consecutive reels is a win.
There are multiple variations of a Ways to Win game including 243 Ways to Win, 728 Ways to Win, 1024 Ways to Win, and more but the principle that each spin offers hundreds of pay ways options to increase your rewards is true throughout.
Game Bonuses
Casino advisors suggest that you ALWAYS look for games that feature bonus rounds. There are different types of bonus rounds including free spins, pick-a-symbol, gamble games and more. Those are the games that give you more opportunities to compete without requiring additional deposits.
In games with free spins rounds, the ones with respins – those which allow you to continue to spin for free after a free spin win — are those that give you the highest number of opportunities to win real money prizes.
Multipliers
Find a slot that features multipliers. Multipliers can double, triple, quadruple or further multiply your wins so it's clear that these machines offer good opportunities to achieve valuable winning payouts.
Jackpots
Not all slot machines feature jackpots but those that do make it easier and more exciting to win one big jackpot prize all at once as opposed to winning smaller prizes one after another. According to casino advisors, your best option is for a fixed/progressive jackpot because these are the jackpots that give you more wins.
Playing a progressive jackpot involves an invitation to place a side bet on the progressive game. You make that jackpot deposit in addition to your regular bets on your regular spins. Some slot machines feature one jackpot but others have two, three or even four jackpot prizes on offer.
Placing a jackpot bet gives you multiple opportunities to achieve additional real money rewards so you end up collecting on your regular game wins as well as the jackpot prize wins. Pro slots gamers suggest that you select a machine that offers a small jackpot because those slots that feature bigger jackpots can be harder to hit.
Casino Promotions
The online casino offers its own bonus promotions which include match deposits, free cash, gaming credits, loyalty points and free spins. To identify a high-payback slot, make sure that your casino gives you these bonuses which you can add on to the game bonus rounds and give-aways.
The casino promotions create additional opportunities for you to maximize the game bonuses and enjoy, overall, bigger wins.
Practice
To win online casino games, take a little time to practice the game by playing for free before you sign in to play for real money prizes. You need to learn the rules and levels of the slot machine and the time to do that is BEFORE you place your bet.
The online casino offers a Free Mode so you can play the game for free for as long as you want before you start playing for real money prizes.
Get the most out of your slots adventure and learn how to win at online slots for a more fulfilling and more satisfying slots event.