You Can Win $1000's Playing Real Money Apps
| Casino | Amount | Game | Name | When |
| --- | --- | --- | --- | --- |
| | | | | |
| --- | --- | --- | --- | --- |
| Slotastic | $84,800.00 | Cash Bandits 3 | ROBERT L. | 2022-01-25 |
| Fair Go | $54,406.29 | Let Em Ride | Con G. | 2022-01-25 |
| Jackpot Capital | $54,000.00 | Super 6 | Timothy W. | 2022-01-19 |
| Fair Go | $49,940.00 | Twister Wilds | Dusko C. | 2022-01-23 |
| Fair Go | $48,450.00 | Storm Lords | Chelsea A. | 2022-01-23 |
| SlotoCash | $48,160.00 | Panda's Gold | Paul M. | 2022-01-15 |
| SlotoCash | $36,550.00 | Loch Ness Loot | Zachary Z. | 2022-01-21 |
| PlayCroco | $33,009.00 | Texan Tycoon | Emma W. | 2022-01-20 |
| Jackpot Capital | $30,375.00 | Goldbeard | Kelly P. | 2022-01-17 |
| SlotoCash | $29,715.00 | Bubble Bubble 2 | Hugo T. | 2022-01-17 |
| Fair Go | $24,896.00 | Shanghai Lights | Ana K. | 2022-01-20 |
| PlayCroco | $24,375.00 | Storm Lords | Sandra G. | 2022-01-23 |
| Intertops Classic | $24,275.00 | Storm Lords | Leigh N. | 2022-01-28 |
| Fair Go | $24,007.93 | God of Wealth | Shannon N. | 2022-01-22 |
| Fair Go | $21,240.00 | Panda's Gold | Rebecca C. | 2022-01-15 |
| SlotoCash | $20,480.00 | Double Bonus Poker | Susan S. | 2022-01-20 |
| Fair Go | $20,345.00 | God of Wealth | Matthew C. | 2022-01-17 |
| Fair Go | $20,344.00 | Panda's Gold | EUNJOO C. | 2022-01-18 |
| Fair Go | $20,311.00 | Crystal Waters | Natasha C. | 2022-01-19 |
| Fair Go | $20,100.00 | Cash Bandits 2 | Bre P. | 2022-01-14 |
| PlayCroco | $15,180.00 | Twister Wilds | Carl H. | 2022-01-18 |
| PlayCroco | $15,000.00 | Enchanted Garden II | Teresa E. | 2022-01-25 |
| Grande Vegas | $14,388.88 | Plentiful Treasure | Susan B. | 2022-01-16 |
| PlayCroco | $13,530.00 | Twister Wilds | Thi L. | 2022-01-21 |
| Slotastic | $13,000.00 | Suit 'Em Up™ | Tristan L. | 2022-01-27 |
| PlayCroco | $12,500.00 | Sweet 16 | Sokuntheavy S. | 2022-01-17 |
| Grande Vegas | $12,000.00 | Keno | Amanda B. | 2022-01-19 |
| SlotoCash | $11,350.00 | Princess Warrior | James T. | 2022-01-13 |
| SlotoCash | $11,260.59 | Cleopatras Gold | Marlon C. | 2022-01-24 |
| PlayCroco | $11,105.00 | Sweet 16 | Panha P. | 2022-01-14 |
| SlotoCash | $10,675.00 | Small Fortune | Roger V. | 2022-01-23 |
| SlotoCash | $10,252.50 | Stardust | Randy G. | 2022-01-16 |
| SlotoCash | $10,250.00 | Egyptian Gold | Sasha K. | 2022-01-15 |
| Slotastic | $10,240.00 | Jacks or Better | Marisol H. | 2022-01-24 |
| PlayCroco | $10,200.00 | HyperWins | Tristan W. | 2022-01-23 |
| Grande Vegas | $10,100.00 | Small Fortune | Leigh H. | 2022-01-27 |
| Grande Vegas | $10,050.91 | Texan Tycoon | Sheila S. | 2022-01-13 |
| SlotoCash | $10,010.00 | Legend of Helios | Christopher T. | 2022-01-17 |
| Grande Vegas | $10,000.00 | Miami Jackpots | Linda R. | 2022-01-26 |
| Slotastic | $10,000.00 | Keno | Thomas D. | 2022-01-24 |
| Jackpot Capital | $10,000.00 | Keno | Jessica D. | 2022-01-22 |
| Grande Vegas | $8,837.50 | Nova 7s | Karen M. | 2022-01-16 |
| PlayCroco | $8,750.00 | Lucky Catch | Kira M. | 2022-01-23 |
| Jackpot Capital | $8,025.00 | HyperWins | Keith B. | 2022-01-25 |
| PlayCroco | $7,730.00 | Diamond Fiesta | Katelyn K. | 2022-01-25 |
| Grande Vegas | $7,680.00 | Jacks or Better | Gustavo F. | 2022-01-16 |
| Slotastic | $7,612.50 | Pay Dirt | Javier K. | 2022-01-26 |
| Grande Vegas | $7,500.00 | Keno | Tom S. | 2022-01-26 |
| Slotastic | $7,500.00 | Texan Tycoon | Silvana M. | 2022-01-20 |
| Jackpot Capital | $7,237.50 | Twister Wilds | MARTIN K. | 2022-01-19 |
| Intertops Classic | $7,105.59 | Crystal Waters | Anthony T. | 2022-01-27 |
| Grande Vegas | $6,075.00 | Mermaid Queen | Jose O. | 2022-01-22 |
| Intertops Classic | $6,000.00 | Sparky 7 | Karen P. | 2022-01-21 |
| Slotastic | $5,875.00 | Witchy Wins | Jeffrey G. | 2022-01-18 |
| Jackpot Capital | $5,641.78 | Texan Tycoon | Debbie R. | 2022-01-25 |
| Jackpot Capital | $5,636.00 | Super 6 | Catherine H. | 2022-01-14 |
| Slotastic | $5,570.00 | Builder Beaver | Jazmine R. | 2022-01-21 |
| Grande Vegas | $5,296.57 | Plentiful Treasure | Cassandra G. | 2022-01-21 |
| Jackpot Capital | $5,120.00 | Jacks or Better | Gustavo F. | 2022-01-24 |
| Slotastic | $5,040.00 | Lucky 6 | Svenja W. | 2022-01-23 |
| Jackpot Capital | $5,030.00 | Jackpot Piñatas Deluxe | Dynell H. | 2022-01-21 |
| Slotastic | $5,000.00 | Crystal Waters | Renato B. | 2022-01-27 |
| Jackpot Capital | $4,847.50 | Nova 7s | James S. | 2022-01-14 |
| Intertops Classic | $3,690.00 | HyperWins | Joseph G. | 2022-01-16 |
| Intertops Classic | $3,360.00 | RTG777 | Erica R. | 2022-01-14 |
| Intertops Classic | $2,670.00 | Purrfect Pets | Adam M. | 2022-01-25 |
| Intertops Classic | $2,580.00 | Live Blackjack | Jamie L. | 2022-01-20 |
| Intertops Classic | $2,280.00 | Twister Wilds | Theodore S. | 2022-01-28 |
| Intertops Classic | $2,000.00 | Live Baccarat | Tachavit S. | 2022-01-20 |
| Intertops Classic | $2,000.00 | Lucky 6 | Richard H. | 2022-01-19 |
Players have asked us to elaborate on the topic of real money apps. There is a minor technical problem we would like to clear up before we talk about real money gaming on mobile. Players almost always refer to the casino games that they want to play for real money on mobile as apps. That's obviously because we all have dozens if not hundreds of apps on our phones and tablets.
But technically, the two biggest mobile platforms, Android and iOS, don't support real money casino apps. Again, technically, in order to play for real money on your mobile device, you have to go through your internet browser.
Despite this minor confusion, we'll use the commonly used terminology as long as you understand that we're not actually talking about real money apps. Android and iOS do, in fact, support free apps.
Playing Slots on Mobile
There are thousands of exciting and challenging slots on mobile. Our recommended casinos feature slots from a number of game developers so you get the most creative slots from each one.
Great Graphics
We state this again and again but it's so important that we'll continue to say it: the graphics on real money casino apps are so good that many players now play almost exclusively on their mobile devices.
This fact is true for both Android and iOS mobile devices. Most gamers come home from their long, often stressful work day and just want to relax with some online casino gaming for real money.
This assumes, as is likely in the modern business world, you won't try to play at work, certainly not on your desktop computer at work!
Before the recent amazing upgrade in casino graphics, these hard working people had to sit at their desktop or hold their heavy laptop to play the casino games they so love.
Now, with such awesome graphics, animation, and sound on mobile devices, these same players can relax on their most comfortable chair or sofa and play, losing nothing of the quality that the games have on desktop platforms.
For your convenience, here is a video demonstrating how South African players can download the private Springbok app to their phone or tablet:
Gambling for Fun
Almost every adult enjoys some friendly gambling. We played poker and other games as kids for pennies. We join office pools to determine the winner of basketball tournaments or professional sports playoffs. Gambling is FUN!
Even today, real cash gambling apps allow you to play slots and other casino games on your mobile device for as little as a single penny.
Honing Our Skills
Both real money poker apps and real money blackjack apps give us the opportunity to play against experienced players from around the world. We can improve our skills at these two casino skill games competing at an affordable real money price with people like ourselves.
We never tell our readers to compete for real money with hardened pros. Responsible gaming dictates that we stay within ourselves and compete at an even playing field with others like us.
In the meantime, try these slots for some easy fun and wins:
Hints for Better Mobile Gaming
Given the comfort and convenience of mobile gaming, we expect that almost all of our readers already play mostly on mobile or soon will. Here are a few helpful hints to make your gaming more enjoyable:
The resolution on your mobile screen should be at least 1440 x 2560. Some older mobile devices have less good resolution. The great new graphics we extolled earlier require at least this level of resolution.
Make sure the casino you want to play at has the games you want to play.
Make sure that you can play within your responsibly set budget.
We are big supporters of slots tournaments. Find out if the casino you're considering has slots tournaments, what the entry fee is, if there is one, and how many tournaments they run every day.
Similarly, if you're going to play real money casino apps, you'll want to take advantage of deposit bonuses. Find out if the casino has daily bonus offers.
Read our casino and game reviews to find a casino with excellent payout rates and quick withdrawal processing.
Real Money Gaming
Whether or not you still use the term real money apps for browser-driven real money gaming, the bottom line is still the same. Online casino gaming has never been better.
The visuals you get in slots and table games alike are better than they have ever been and we expect them to get even better in the near term.
There are so many game developers and independent software companies working on computer graphics for 3D and high definition that we believe another mobile revolution is soon to hit the online casino gaming market. Our gaming will be the better for it.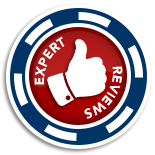 #1 Casino For YOU!