Important new changes in the rules that regulate online gambling in the United Kingdom are set to become effective soon. These changes will affect both British online gamers and citizens of other countries who play casino games at UK based online casinos. The new regulations apply to everything from casino bonuses to the games themselves.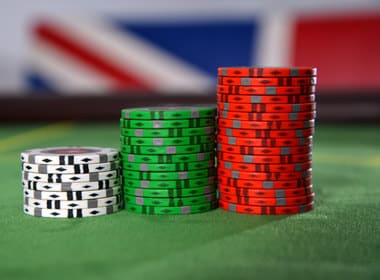 Transparency
The new regulations are set up to force online casinos to greater transparency in communication with players. For example, the new terms require casinos to make three months of gambling and account information readily available to gamers and a full year of the same information available upon request.
This has surprised some gambling industry observers because there are already casinos that as a normal course of service provide this information.
The new rules also require the casinos run under the auspices of the British Gambling Commission to make the above information available in an easy to understand format.
This appears directly connected to the working off of the play through requirement that attaches to every casino bonus. Players cannot withdraw funds until they have finished the play through requirement which is a factor of the bonus received. A normal factor is 40 times the bonus while some are higher and some are lower. In the casinos regulated in Great Britain at least, players will be able to see their status on this very important parameter.
Finally, the new rules compel the casinos to allow players to set their own gambling limits. This goes beyond the problem of gambling addiction. Casinos are already required to flag what appear to be problem gamblers. The new regulations mean that a player who wants to limit his or her gambling to a specific sum per week or month can tell that to the casino and, as the casino tracks their gambling, will stop the player as soon as he or she has reached their pre-determined limit for the chosen time period.
More Responsible Operations
Casinos are now expected to verify far better than before, the age of anyone trying to register to gamble there. It is known that registering at an online casino can be easily manipulated by underage gamblers; the new rules force the casinos into being ever more vigilant on this score.
There are new rules regarding marketing. These new rules seek to eliminate to the extent possible, marketing to people who are or who potentially are problem gamblers.
A little understood aspect of marketing is affiliate marketing. This is one of the backbones of the online casino business as affiliates send players to casinos for a commission. The casinos cannot and do not regulate the affiliates; it is up to the individual casinos to do so. The new regulations make it clear to casinos that they must be more aware of the marketing practices of their affiliates.
The regulations introduce a new concept called "affordability checks" wherein the casinos are audited to make sure that they make sure that gamblers are making only bets at a limit that they can afford.
Lack of Transparency
Sharon McNair, programme director of the British Gambling Commission said in very politic terms that heretofore casinos had not been forthright enough and transparent enough in their willingness to tell players where the players stood from every gambling standpoint: account data, gaming outcomes, play through data, and other data.
Ms. McNair went on to say that, "Gambling operators must see beyond the bottom line, and ensure both new and existing gambling products are effectively managing the risks to the licensing objectives, keeping gambling safe and fair for all."
Some of the terms in the above quote need a bit of explication.
Gambling operators are casinos.
Gambling products are games, promotions, tournaments and the like.
Licensing objectives are the rules and regulations by which casinos receive and maintain licenses to operate in Great Britain.
Keeping gambling safe and fair means that without regulation casino gambling, whether online or at land based casinos, would not be safe or fair for players.
Taxes
It is commendable that the Gambling Commission has come out with a statement telling casinos that their profits are less interesting to the government than the absolute safety and fairness of all the games, promotions, and tournaments they run. After all, the government is directly interested in taxing profits and winnings.
In fact, the commission announced that, along with the new regulations designed to reduce, if not eliminate problem gambling, it is raising taxes on profits.
Technology
The Gambling Commission is also interested in all technological innovations that may impact online casino gambling. The commission said that as it monitors gambling in the online casino market, it is very sensitive to new technologies and whether said new technologies require new regulations.
Fixed Odds Betting Terminals
These are a perfect example of the kind of new technology the commission pays special attention to. Called FOBT for short, these gambling devices are said to be even more addictive than all the other games readily available online.
The first change regarding FOBT is that the maximum bet has been lowered from £100 to £2. Operators complain that this will bankrupt them as the losses from such "small" bets can't cover the costs of staying in business in expensive London and elsewhere.
Based on Sharon McNair's statement quoted above, it could be that FOBT are on their way out as they don't comply with the requirement that gambling be both safe and fair to punters.
Only the Strong Survive
Some industry observers have said that the new regulations are so severe that only the top few casinos can survive while the smaller online casinos will eventually find that the regulations increase their overhead to the extent that they can't stay in business. That would not end online gambling in Britain; it would simply consolidate it in fewer hands.