We here at Slots Play Casinos are happy to announce that we have worked out an exclusive offer for free spins and a huge deposit bonus with Slotastic Casino. The offer is an exclusive addition to the regular Slotastic Welcome Offer.
We should point out that all online casino bonus offers — of which there are many as opposed to such offers from land-based casinos of which there are few — carry a bonus code. So, as you access the new bonus offers through Slots Play in cooperation with Slotastic, be sure to use the correct bonus code!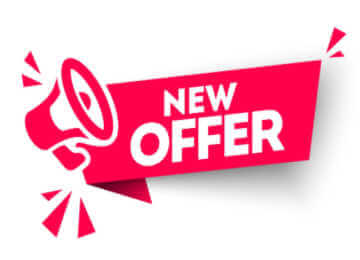 A Two-part Free Spins Offer
There are two parts to the offer readers of Slots Play can access at Slotastic Casino. Offer number one is for 50 free spins on Fortunate Buddha. The second offer calls for another 50 free spins on Fortunate Buddha with the addition of a 250% deposit bonus offer up to???
The first offer has a maximum cash out of $180 which is par for the course when the promotion is for free spins alone. Since the second offer also has a deposit bonus attached to it, there is no maximum cash out at all!
Why Fortunate Buddha?
At this point we feel it behooves us to revisit Fortunate Buddha for the sake of gamers who have not yet played this great, relatively new slot from SpinLogic.
Fortunate Buddha has a Buddha, a lotus plant, a frog, a turtle, the Wild symbol, the pot of gold scatter, and The ORB which sets its own bonus in motion. The Fortune Orb Feature triggers when six Orbs appear during a spin. This feature can be triggered in the regular game or in the free spins bonus round.
Fortunate Buddha has 50 fixed paylines and five random jackpots. Now, random jackpots are awarded fairly often so they don't get into the six or seven-figure range but they are a welcome win as gamers spin!
Gamers also like the Eastern music that uses strings to elicit a genuinely Buddha-like feeling.
Why Slotastic?
Slotastic is one of our featured recommended casinos. truth be told, we have arranged special bonuses and promotions with many casinos so it is not unique at all that we have here teamed with Slotastic.
Our intention was to revisit Slotastic as is our plan: to revisit all of the casinos we have reviewed and recommended.
What Makes Slotastic Casino Sooo Good?
Slotastic has a full line-up of great online casino games starting with the main library of SpinLogic slots. Slotastic also has a large number of table games, video poker, and specialty games.
Slotastic runs several tournaments. At present they have a daily, a weekly, and a weekend tournament going. The buy-in fees are 0.50, 1.00, and free roll! Tournaments are all about the fun since the prize money reflects the buy-in cost: quite low!
Slotastic is one of the online casinos that have realized the great popularity of slots tournaments and have also recognized that gamers do not want to download the entire casino just in order to be able to participate in a slots tournament. Slotastic now makes their slots tournaments availed on their mobile platform!
This has the double benefit for gamers of being able to play in tournaments without challenging the capacity of one's casino's hard drive and also being able to play whenever even a few minutes become available since with mobile the casino is always with you!
Slotastic Shines in the Promotions Milieu
The casino offers many free spins promotions and a large number of deposit bonus offers. Often these promotions are combined as they are in the Slots Play Casinos exclusive bonus offers where the second bonus combines deposit bonus cash with free spins.
Slotastic Offers Games Galore
In addition to a couple of hundred great slots, the casino carries many table games as well. Players can access several variations of blackjack and roulette plus Sic Bo and all three Caribbean Poker variations. Remember, there is a progressive jackpot that the Caribbean Poker games share!
Gamers can play many different types of video poker in single-hand mode and in multi-hand mode up to 52 hands at the same time!
All in all, Slotastic Online Casino checks all of the boxes we expect a top online casino to check and then some! We are very happy that our original positive review has been more than vindicated as Slotastic never stops evolving and remains a stellar online casino!
Slots Play Casinos is Also always Evolving!
As the casinos add more and better games and promotions, we too have to keep evolving. We surveyed readers recently and have reformatted our home page as a result. We will continue to add changes based on readers' responses so even if you haven't answered the questionnaire, we welcome all feedback to our email address.
We have one message for Slotastic Online Casino: Keep up the Good Work! And we expect that our readers will have the same message for us: KEEP UP THE GOOD WORK
Read Slots Play Casinos for up to date information on all things related to online casino gaming!