The question about whether UFOs are real just became more relevant with the announcement by a group of scientists and former aerospace officials that UFOs are real and it's important for scientists to develop better technology to research unexplained phenomena.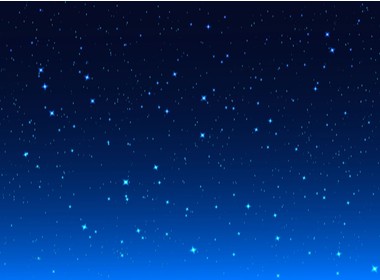 Games at casinos like Black Diamond have been enthralled with the mystery of space as they enjoy games like the new RealTime Gaming Pulsar online slot machine (see below). Now others are speaking out, including high-level officials, members of scientific agencies and even those who have connections to the government.
Stars Academy of Arts and Science
The Stars Academy of Arts and Science (TTS/AAS) was recently launched by the Public Benefit Corporation with the goal of advancing research into unexplained space phenomena. Company President and CEO Tom DeLonge described the new initiative, saying "We believe there are discoveries within our reach that will revolutionize the human experience."
TTS/AAS team members have been operating in secrecy for decades. DeLonge says that they believe that there is "sufficient credible evidence of UAP that proves exotic technologies exist that could revolutionize the human experience." TTS/AAS aims to interest the U.S. government which, it hopes, will help fund the important new research.
Team members include former servicepeople in the U.S. Army, officials from the Dept of Defense, individuals affiliated with the National Counterintelligence Executive, people who have worked for national intelligence agencies and others.
Threats or Friends
Researchers have not weighed in on wither the unidentified objects which have been seen are threats or friends. They have not, the researchers say, exhibited hostility at any time in the past. But they are cautious.
One of the new team members explained that "I am accustomed to being involved in close-hold, nuanced programs involving national security. This includes being a Counterintelligence Special Agent, a case officer, and intelligence practitioner. However, by far the most interesting effort I was involved with was the topic of Advanced Aerial Threats."
In the past, this individual ran "a sensitive aerospace threat identification program focusing on unidentified aerial technologies." Now, in collaboration with TTS/AAS,. He will work as a interlocutor and a liaison in the collection of this information for the Science division to collect facts for analysis.
To accomplish this the team plans to build a platform for the triangulation and detection of phenomena events in real time while facilitating two-way communication between the public and our team.
It's Real
TTS/AAS's premise is that UFOs exist and they have been officially documented. They say that they have never-before-released footage from US Government systems that will prove this. The photos aren't blurry, amateur photos but are clear videos alongside real data.
One aerospace engineer explained that he will use scientific discoveries about how UAPs travel through space to develop technology can change our existing world. The advanced technology can be harvested to build a vehicle that travel instantaneously through air, oceans, land and space through space-time. For those who believe that such science is beyond the realm of possibility, team members just laugh.
Examples
One defining incident that convinced many team members to explore the reality of UFOs involved a 2004 incident in which the pilots of planes returning to the aircraft carrier USS Nimitz  detected unidentified objects on two separate radars.
The objects were 40 feet long, 12 feet thick, white and oblong. Four airmen saw the ensuing scene in broad daylight off the California coast which they described. "One pilot pursues the craft while his wingman stays high. The pilots are astonished to see the object suddenly reorient itself toward the approaching F-18. In a series of discrete tumbling maneuvers that seem to defy the laws of physics, the object takes a position directly behind the approaching F-18."
Gun camera footage was taken of the encounter which saw the object go from hovering at 80,000 feet to dropping at supersonic speeds. Witnesses saw it come to a complete stop at 50 feet above. Other F-18's were dispatched the machine continued to easily evade the jets. The entire episode was viewed by military personnel aboard the various planes and ships involved.
The TTS Academy wants this type of information, and other data, released and investigated. One team member summed it up by saying "Now is the time to move forward and try to answer some of life's deepest mysteries."
Pulsar
Pulsar is a great game both for UFO enthusiasts and for skeptics who are willing to entertain the idea that space is an endless expanse of the unknown.
Pulsar pulses with adventure and excitement that takes you into unknown parts of the universe to line up the heaven's treasure star icons You'll travel the galaxies and witness the majesty of the heavens where anything may be lurking.
The Pulsar slots is unlike any other slot machine. It features an unconventional configuration in which a honeycomb-web of  hexagonal cells plays with the imagination. You don't spin the reels in this game – pushing the "Play" button fires out lasers and position symbols right into the cells of the grid to deliver wins that are won across 20 fixed paying lines.
Neutron Stars remain in position until they  appear randomly on any spin to explode in a distinct explosion pattern. The Blue Neutron Star explosion expands from the bottom to the top, the Pink Neutron Star explosion goes right, left, up and down, the Green Neutron blast goes from left to right and a blast from a Red Neutron Star displays in an "X" pattern. Whenever a Neutron Star appears there's a countdown to keep the tension high.
Cascading wins occur whenever symbols in winning combination are removed. Once the payout is awarded the symbols disappear and new ones emerge to cascade in to take their place. When that happens they form new winning formations and the cycle repeats until there are no more wins.