Slots Play Casinos would like to emphasize all of the online casino games you can play. Even if you are playing at a renowned slots casino, they have many other games that are equally as much fun to play as slots! In this article, we would like to talk about a game that many gamers should play once in a while: Banana Jones.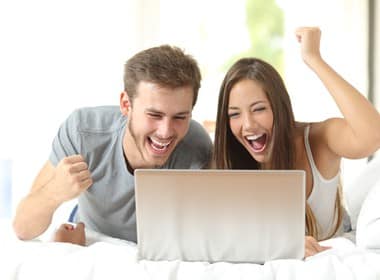 Banana Jones was developed by Real Time Gaming as a casual or parlor game. It is very loosely based on the children's game Chutes and Ladders and also on the Indiana Jones series of movies.
As an online board game based on a children's classic, Banana Jones allows gamers to enjoy the exhilaration of sliding up the vines and the disappointment of sliding down the snakes. As a game based on the obsessions of Indiana Jones, gamers enjoy the pleasure of joining Banana Jones in his quest to find the crystal banana and take it to a museum.
Why does Banana Jones so desperately want to place the crystal banana in a museum? In his "own" words: "Because that is where it belongs."
Let us introduce you to Banana Jones.
This is One Case Where You Should Watch the Intro
When you are streaming a television series, how often do you click on "skip intro"? If you are like us, you skip the intro a lot more often than not. However, when you play Banana Jones, you should watch the intro clip fairly often. It introduces our fearless and determined little guy flying his prop plane as he scours the world for the crystal banana.
Banana Jones is The Friendliest Little Guy!
After you place your bet, Banana Jones will utter a kind of ooh or a kind of ahh as he looks forward along with you to see what number you'll get on the dice. Since this is an online board game, the moves are determined by the virtual dice you throw. Banana Jones is completely determined to find the crystal banana and get it to a museum but he always enjoys just playing the game.
He hopes you land on top of one of the Treasure Wheels.
On the route Banana has chosen to find the crystal banana, there are 7 Treasure Wheels. These wheels give you a multiplier for your win on the roll of the dice. Once you land on a Treasure Wheel, you have to spin it. Banana Jones is so excited he can hardly contain himself.
You might get a multiplier that is less than 1% or you might get a 50x multiplier. In any case, Banana Jones is bursting at the seams with joy for your win. He sings the patented Banana Jones Woo Hoo Song, a showering cascade of gold coins comes out of the screen at you, and then it is time for your next move.
The Blue Diamonds
As important as it is to land on Treasure Wheels, it is also important to land on the blue diamonds. At the end of the game, whether you have succeeded in finding the crystal banana or not, the blue diamonds will earn you extra prizes.
There are Vines and There are Snakes
Banana Jones chose a route with five snakes and only three vines. If you land at the bottom of a vine you scurry up to the top of the vine. If you land on the head of a snake, you slither down to the bottom of the snake.
The snakes don't have any venom in their bite and in fact we have never heard of a snake biting anyone! But be careful as you slither down a snake: you never know!
What Happens When We Land on an Empty Square?
Well just as in any board game, some rolls of the dice get you landing in no man's land. When that happens, you simply roll the dice again.
Each game in Banana Jones is five rolls of the dice. If you haven't completely traversed to pond and arrived at the Chamber of Chests, you simply go back to "start" (there are no $200 payments for getting to start in this game) and try again.
Banana Jones is with you all the way!
Adding Rolls of the Dice
Like any good board game, Banana Jones has a way of extending the game. That way is to land on the dice icons. Every time you land on a die, you get another roll of the dice. Even one extra roll is often enough to get to the Chamber of Chests! This is a very good thing since there are many prizes that await you in the chamber!
What Happens in the Chamber of Chests?
There are 14 chests in the chamber. It could also be called the Hall of Chests. The chests are all closed. Your mission is to open them one at a time until you complete a set of three fruits and receive your reward for doing so.
There are bananas (of course), plums, pears, cherries, and grapes. You'll eventually get three of one fruit and Banana Jones will go nuts with joy at your successful opening of the chests. As crazy as Banana Jones gets, the fruits do a dance just for you! A lot of gamers come to Banana Jones just for the animation and sound when they are looking to take a break from dinosaur slots, video poker, or blackjack!
Banana Jones is Very Inexpensive Fun
You can bet less than one dollar or Euro or more. Since each game is at least five rolls of the dice, you can play for a very long time at very low cost. And, if you get three bananas in the Chamber of Chests, you'll win 2500 of the currency you are playing in.
So Banana Jones is a fun game with wonderful animation, a happy go lucky hero, and the chance to have a lot of fun for a very long time at little or no cost.