We at Slots Play Casinos feel that the question about what is the best slots experience is too narrowly drawn. So let us rephrase the question if we may: What are the elements that go into making a great slots gaming experience?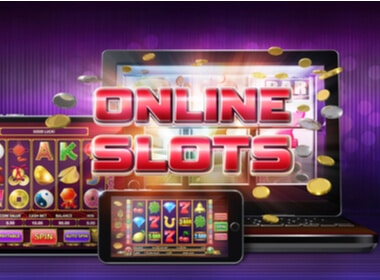 Slots Come in Many Shapes and Sizes
The original slots were all mechanical machines with three reels and usually a single payline. Today, our reviewed and recommended casinos have five and six reel slots and there are also slots that can expand and add reels! So, the first element in the average slots experience revolves around the number of reels.
Some gamers like the retro slots with three reels while the vast majority of gamers like five reel and six reel slots. This points to one of the important elements of the best slots gaming experience, namely, the difference between slots at an online casino and slots at a land-based casino.
Land-based Casinos Have Necessary but Inconvenient Walls
Imagine going to a land-based casino and looking for your favorite retro slot only to find out that there was no room on the vast casino floor for even one terminal of the slot from way back in the early twentieth century!
Why wasn't there enough room? Because the casino needs several terminals of this year's most popular slots! In contrast, the favorite online casino needs only one software "terminal" to accommodate as many gamers as would like to play this particular slot!
Imagine going to a land-based casino and looking for the slot that came out a few years ago and captured the public's imagination for a while only to wane in popularity due to all the newer slots coming out. But you want to play the famous slot from a few years ago! Where is it?
Well, it's in the dustbin of history since fair every new slots terminal that comes in one has to go out! Those annoying walls don't bend!
This is one reason that we say that the best slots experiences are all online.
Slots Play Casinos Does Recognize the Excitement at Land-based Casinos
Rather than offering a great slots experience, land-based casinos offer gamers an overall exciting gaming experience. No online casino can offer an erupting volcano or a well-executed casino motif! The bells and whistles at land-based casinos make for an exciting gaming experience if you can stay within a budget and if you can truly enjoy the overall casino experience beyond the games themselves.
Therefore, we do cover the land-based casino scene even as we are forefront in primarily advocating online casino gaming! However, we do emphasize the need to balance the excitement that a good land-based casino can generate against the cost of getting there and staying there for two or three nights, and the need to set a very strict gaming budget for the many hours the casino floor will be beckoning you.
A standalone land-based casino will have less to offer than a single casino at a place with many casinos such as Las Vegas and Atlantic City. The diverse nature of the many gaming houses at these locations allows gamers to have fun even when they aren't placing bets!
The Online Casinos that Slots Play Casinos Recommends Offer Great Slots Experiences
Now we can get to the nitty-gritty of what a great slots experience entails! We have reviewed over twenty online casinos and many games, mainly slots. We have a very good idea as to what gamers are looking for in an overall great slots gaming experience!
New and Innovative Wild Symbols Action
When the wild symbols were first introduced in video slots, they were like the wild cards in poker. They had one job and one job only: to substitute for other symbols.
Now, the wild symbols have functions that rely mostly on excellent animation. These actions of the wild symbols include stacked wilds, expanding wilds, exploding wilds, and many other actions the wild symbols can undertake. These many actions are possible only because the technology is so much better for casino games animation than it was even ten years ago!
Now, the same technology is used in the video slots at land-based casinos! The difference is that at an online casino, you can play as many slots as you like while at a land-based casino most gamers feel lucky if they get to play three different slots over the course of a long weekends!
Instant Play Works Wonders at Online Casinos
One of the best ways to play slots online is to play the slots developed by many game providers. Her are a few of our recommended casinos that either have multiple providers or use the games of a single provider not used by most of the others.
Instant Play is great for going from game provider to game provider and from online casino to online casino. With Instant Play, gamers play directly on their internet server. In this way, they don't have to download any casinos and they get to play at as many casinos as they wish!
There are two minor drawbacks to Instant Play. The first is that Instant Play relies on internet service which in some areas is sporadic and may go down altogether anywhere if there is a big storm or just an electricity outage. The other minor disadvantage to Instant Play is that acme online casinos run tournaments only for gamers using the downloaded casino.
If you really like tournaments, you will have to choose to download a casino. What better way to decide which casino to download than to play on all of our recommended casinos in Instant Play!
Let Your Imagination Soar with Online Casino Slots
Every good game provider develops a new slot at least every month! This puts a lot of pressure on the creative teams at these providers. The creative teams have to develop the characters, the wild symbol actions, the scatter symbol and free spins bonus round, and the overall graphics and animation.
So, to say unequivocally which is the best slots experience belies the enormous variation in slots from the many game providers. Our reviewed casinos all offer great online casino gaming in slots and in many other games!
The bottom line is that the great variability in slots makes simply playing slots a wonderful gaming experience and checking out all of the casinos reviewed here at SLOTS PLAY CASINOS leads to great gaming!