Sports betting is getting most of the recent gambling-oriented news reporting because the US might be legalizing it soon. The second most popular news item as it relates to gambling and especially gambling at online casinos may be bitcoin. In short, more and more casinos are accepting deposits and bets in bitcoin. Here are a few news items about bitcoin and casinos.
Thousands Prefer Bitcoin
It was not so long ago that no casinos accepted bitcoins. A report posted online on February 27th stated that thousands of players are signing up to play in bitcoin. Until now, bitcoin was accepted as a deposit medium. Then some casinos started making withdrawals in bitcoin.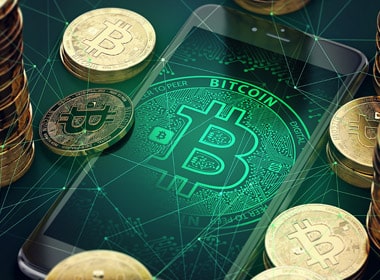 Players who prefer bitcoin say that they like its safety and the quick transactions.
Online casinos are quick to point out that all financial transactions are safe because of the encryption software they use and because they are extra careful to be sure that every withdrawal goes to the correct account.
Online Casinos as a Safe Haven
A report posted in February states that many bitcoin holders use online casinos as a safe haven for their bitcoin and other cryptocurrencies. Until the massive growth in the value of bitcoins in 2017, many people used bitcoins to make illegal, untraceable transactions online.
Then bitcoins zoomed upward in value and everyone knew about them. Many of those people who were new to the world of bitcoins had been casino gamers for years and always kept an account at the casinos they played at. Many of these people have switched to keeping bitcoins in their online casino accounts so they can use their local government currency for everyday purchases, expenses, and investments.
Savvy investors may want to buy assets in markets that don't accept bitcoin so these people are better served having bitcoin in their online casino account and government money liquid for whatever use they wish to put it to.
Bitcoin Value
All currencies are traded against each other and the exchange rate fluctuates. Because of that all business enterprises be they banks, ewallets, or casinos give a slightly lower exchange rate than the rate you pay when you make the exchange in reverse.
However, bitcoins are bitcoins so there are no exchange rates when you use them for online gaming.
There are now casinos that accept bets in bitcoin in addition to taking bitcoin deposits and making bitcoin withdrawals.
We read that some casinos are accepting other cryptocurrencies in addition to bitcoin. The most popular alternative cryptocurrencies are Ethereum and Litecoin.
Trends
Online casinos often are the best indicators of new trends in gaming and in online commerce. Many companies have followed the lead of the bitcoin casinos and accept payment in bitcoin. Mostly these are online companies or established companies that accept bitcoin for online transactions.
The more dramatic trend is that possibly thousands of people every day are coming to two concurrent conclusions: That government currencies are in trouble and that it behooves them to keep some of their money, hat is purchasing power, in alternative currencies.
Thousands each day in a world with billions of people is not nearly a critical mass but it feeds into the trend that many people are using online casinos as a sort of bank for bitcoin et al and using their government money for everyday financial matters.
An extension of this trend that was first seen at online casinos is that bitcoin is also the primary competition for gold. Even when gold was increasing in value rapidly against government currencies, no casinos took gold as deposits or make withdrawals in gold. It's very hard to transfer gold. Gold transfers that don't involve actual bullion are usually done in the amount of gold with a given value in a government currency. With bitcoin, it's entirely different. The trending catch phrase is "bitcoin is bitcoin".
Sports Betting in Bitcoin
The NCAA college basketball championship begins this week and betting on the games, both legal and illegal, is in full force. While reports say that as much as $10 billion dollars will be bet on the two-week tournament, other reports say that at least one online sports betting site is taking bets in bitcoin.
The site made the announcement the day before the tournament was to begin. It will offer many different bets on outcomes of games and on the performances of individual players. The two primary reasons given in the announcement for their acceptance of bitcoin were anonymity and instantaneous bitcoin transfers.
The announcement didn't mention that a critical mass of bettors had asked if they could bet in bitcoin but it is likely that is what happened: the betting site responding to its customers and now accepts bitcoins.
The fact that the site mentioned anonymity as a reason that bettors like bitcoin indicates that governments don't yet fully understand how bitcoin and other cryptocurrencies work. Since bitcoin exist in a world of their own, bettors can hide gambling winnings from the government. This will probably not last long but it requires governments passing laws and establishing regulations, two items that have not come to pass yet.
Canary in the Money Mine
If online casinos are the proverbial canary regarding currencies, the news about bitcoins and online casinos should make governments sit up and take notice. It appears that governments are still not fully aware of the enormous challenge bitcoin presents to the hegemony of government money.