The continuing news that emanates from many US states in the wake of the Supreme Court's decision that voided the Professional and Amateur Sports Protection Act (PASPA) on constitutional grounds has covered the spectrum from whether any given state will allow sports betting to whether any state will allow sports betting only through land based casinos and betting venues or will also open sports betting up to online sites.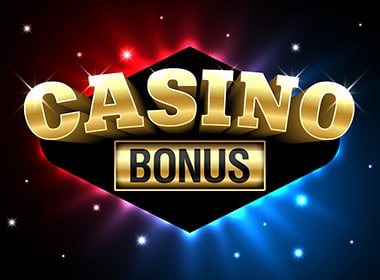 This has led to a renewed discussion of the relative merits of land based casinos versus online casinos. The discussion generally segues from the more general views of the supporters of ether gaming venue to a discussion of casino bonuses. Before we delve into this area, let's review some other areas of separation between land based and online casinos.
Cost
Going to a land based casino entails numerous travel costs and hassles. People who see those costs as reasons to gamble online see it as a no brainer: you play online at home or while waiting somewhere and then you go on with your everyday life.
People who go out of their way to play at land based casinos have the opposite view. They say that going to a land based casino makes it a vacation, adding to the fun. They readily agree that it reduces the amount of money they can gamble with but their attitude is "so what". Since they see the entire "package" as being part of a vacation, they reason that some of the money they budget for the vacation will go for gambling, some will go for a hotel, and some will go for extras like restaurants and shows.
Alcohol
People who gamble at home say that land based casinos ply their customers with free whisky, reducing their ability to make smart decisions. Land based casino attendees respond that, if they are willing to gamble a given amount and accept the losses with the wins, then the free whisky is a great way to enhance the fun.
Return to Player
This area is all in the favor of the online casino crowd. Land based casinos have too much overhead to be able to return to players the 96% or so that online casinos can.
No Waiting
This is another area that is all on the side of online casinos. In cyberspace, there is virtually unlimited room so even if a million people are playing the same game at the same online casino, there is always room for one more. Furthermore, you never give up your seat to try a different game. Furthermore, you can go from casino to casino easily while at a land based casino, you either have only one casino to choose from or you have to walk from casino to casino to try more than one.
Bonuses
So, there are good reasons to play online and good reasons to play at land based casinos and often the reasons contradict each other. That brings us to the area of casino bonuses.
Online casinos have long led the way with great bonuses that the land based casinos were either very slow to match or have not matched yet.
Welcome Bonuses
Online casinos offer huge matching bonuses for first depositors. Some casinos offer a series of bonuses to new players that can reach into the thousands of dollars. By spreading the bonuses through several bonuses, the casinos allow players of all financial levels to get the bonus that is best for them.
VIP Bonuses
Both land based and online casinos have VIP programs. That's because VIPs are generally high rollers and casinos love high rollers. Online casinos can cater to VIPs better than land based casinos can because high rollers can come to an online casino every day more or less. Few can frequent a land based casino more than a couple of times a year.
This is one area where the ability to gamble for a short time and then to get back to everyday life is all in the favor of online casinos.
Online casinos can also get to know the families of their VIPs and can put together bonus offers that suit the family. This is much more difficult to impossible for a land based casino to do.
Day to Day Bonuses
Online casinos can offer a weekend bonus, a Monday bonus, or a bonus for any other day of the week. Players can take the bonus and use it whenever they wish. At a land based casino, a player may be offered a similar bonus but the player would have far less flexibility to use the bonus at a later date. The player may in fact never return to the casino! Online casinos offer much greater flexibility.
No Deposit Bonus
We have left this specific type of bonus for last because it is seen as the wave of the future for online casinos.
Both online and land based casinos can offer a no deposit bonus. The disadvantage of any bonus at a land based casino was stated above: the player has less flexibility to use it at a land based casino than at an online casino.
Because of this disconnect on flexibility, no deposit bonuses are seen by some as the best way for online casinos to attract new players and to begin the major push they need to make to compete with the attractiveness of land based casinos.
If you're looking for alternatives to the online casinos mentioned, you might want to consider Slotocash Casino. Known for its diverse game selection and generous bonuses, Slotocash offers a different but equally compelling online gaming experience.
When online casinos first offered a no deposit bonus, they were for as little as $5. Observers now say that online casinos can offer no deposit bonuses for far more, $100 or more. This is the way to get players to stay at an online casino in a market with thousands of casinos readily available at one's fingertips.
Online casinos can restrict the games new players can play with their no deposit bonuses to games without a progressive jackpot, thus reducing the casino's exposure to sudden big loss. As online casinos inevitably increase their no deposit bonus offers, players will be able to see which casino is well-funded and which isn't. A casino that can't cover sudden losses simply won't be able to match the kind of bonuses well-financed casinos will be able to offer.