Gambling in Australia has been regulated in some form or another since the middle of the 19th century. The government has always had a hard time enforcing AU regulation and laws. For one, not all gambling was made illegal then. Secondly, the Aussie character is very anti-authority so it should have been expected that the people would do their utmost to ignore the laws.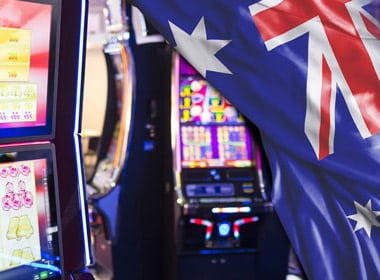 Clamoring to Gamble
By the 1970's there was enough public sentiment to allow land based casinos that the government felt obliged to legalize casinos. They felt that land based casinos would enrich the country through tourism. In addition the government expected to earn some revenue through taxes on casinos' profits. Australia considers gambling a zero sum pastime meaning most gains are offset by losses so there is no individual income tax on winnings.
By the 1990's online casinos were appearing. The government wanted to find a way to put online gaming regulation into force. On first look, the government felt that it would be too difficult to tax incomes from online gambling. So they went with an alternative form of legislation. The Interactive Gambling Act was passed in 2001. This made it illegal to offer real-money games on the internet to Australians. It also made it illegal even to advertise such games. The law didn't make it illegal for Australians to play such games. As a result, the government has not been able to enforce this law in the intervening sixteen years.
A Much-Needed Addition to the Law
The government seems to have accepted de facto that the law is being ignored. So earlier this year they passed an amendment to the 2001 law adding layers of regulation to online casinos. These new restrictions are meant to protect the AU public by forcing online casinos to make it easy for problem gamblers to remove themselves from the casino's registry altogether.
It's hard enough to stop gambling if one has an addiction. It's extra hard to resist constant offers of bonuses, tournaments, gifts, and the like.
Prognosis for Aussies
It is unlikely that the new amendment will have any significant impact on the Aussie individual's desire to gamble at an online casino. If the government were to try to prosecute the casinos, they would have to file charges in the countries where the casinos are headquartered. It is highly unlikely that any successful outcome would come from such a move by the Australian government.
The only real difference is that casinos will feel obligated to let Aussies opt out of receiving invitations and promotional material from the casinos. That might be a prosecutable offence by an online casino. The online casinos would have no real incentive to defy the government in this regard and, in fact, should have already been doing so.
As it turns out, quite a few of the bigger casino operators have chosen to leave the AU market, so it seems that the new AU regulation is, in fact, having an effect of sorts. Here, at Slots Play Casinos, we'll keep an eye on this and furnish updates from time to time.