It seems that we are always reading about gambling or casino news from large countries. For example, sports betting and online casino gaming are back in full force in the United States; japan is embracing the Integrated Resort concept; and gambling is a major contributor to the Spanish economy. We, at Slots Play Casinos, feel that you should be aware of what is happening in small countries as well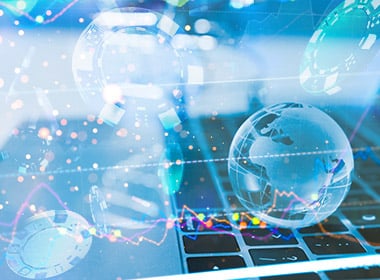 At online casinos, the big news is usually about new games being released or new casino bonuses being offered. We also report on new online casino technology since the gaming experience at online casinos is almost entirely a function of technology.
Here, we'll go far afield and report on casino and other gambling news from small countries around the world.
Antigua and Barbuda
The World Trade Association ruled in favor of Antigua and Barbuda in their long standing dispute with the United States. The latter country is home to online casinos that target American casino players. Until just recently, it was almost impossible to offer online gambling to Americans. Antigua and Barbuda became the homes of several online casinos that were trying to circumvent U.S. law.
Zhivargo Laing, a former Cabinet Minister in the Ministry of Finance in the Bahamas, said that the resolution of the conflict with the United States in favor of the much smaller nation proves that "smaller nations can get fair play" in the WTA.
The future of Antigua and Barbuda as a domicile for online casinos is now in question as the American market is slowly reopening, and will surely draw US players from the Antigua- and Barbuda-based online casinos.
Gibraltar and Malta
These small Mediterranean countries are locked in a competition that was set in motion by Brexit. The decision of the British people to leave the European Union has prompted Bet365 and 888, the two largest online gambling sites to consider relocating to Malta. These sites want to stay in the European Union and are leery of new laws that might be passed in Britain after the country officially leaves the EU.
The government of Spain, which has quite a bit of influence on Gibraltar even though Gibraltar is technically British, assured all online casinos that there would be no change after Brexit is finalized. Nevertheless, Bet365 already announced that it plans on moving its operation to Malta and with it 1000 employees who would relocate.
Malta is thrilled to be able to absorb 1000 highly-trained new residents who will provide substantial contributions to the local economy.
Singapore, Monaco, and Cambodia
These small countries are in the news as destinations for casino tourism. To be sure, the larger countries still lead the world in casino tourism. The United States has thousands of land based casinos and still Las Vegas welcomes many millions of casino tourists every year.
So it is still significant that these three small countries are able to garner any news space considering that the large countries dwarf them in size.
Many millions of people, mostly from South Asia, travel to Singapore each year. Singapore led the world in adopting the Integrated Resort concept. There are still some hurdles to overcome in the Singaporean land based casino market but these hurdles are mostly in the area of how to collect debt from high rollers. Average gamers find Singapore a welcoming destination for casino gaming.
Monaco is famous as the home of the Monte Carlo casino. It is still illegal for citizens of the country to gamble so all casino revenues come from tourists. The government of Monaco claims that casino gambling accounts for only about 4% of the country's tax revenues. If that is true, and some say that it is a large understatement, it would mean that all sorts of tourism are flourishing in little Monaco.
Cambodia has emerged from the horrors of the Killing Fields and today has a growing tourist industry. Sihanoukville is the center of casino tourism in Cambodia and the nearby village of Kampot is being targeted as the next big casino tourist haven in Cambodia. Many people are afraid that large and fast growth in casino tourism will demonstrably change the way of life in Cambodia for the worse. There is strong internal criticism that the government of Cambodia is too friendly with the government of China and that China is trying to export its vices to Cambodia.
Hainan
Ironically, even as critics are saying that China is trying to export its vices to Cambodia, there is ample evidence that the Chines government wants to export its vices to Hainan, an island in the South China Sea that is politically Chinese. Since Hainan is off the mainland, the Chinese authorities are hoping that with a massive movement of people to the island it can become not just a gambling destination but a tourist destination in all regards.
Vietnam
A gambling scandal that involves two former police force leaders and about 90 other people is about to go to trial in Vietnam. A heavy detail of some 500 police officers will protect the trial which some say will go on for twenty days. Some people face possible jail sentences of 5-10 years. The defendants are charged with many types of illegal gambling crimes.
Africa
Many small countries in Africa are trying to deal with the explosive growth in sports betting by the younger generation. These young people have mobile phones and can place bets on sports events from all over the world directly on their mobile devices.
The experience in many African nations points to the difficulties facing political leaders in countries where access to modern technology might influence the behavior of perhaps millions of young people. Behavior that the government is frustrated that it can't control.
Israel
In some countries, poker is still considered a game of chance while in other countries it is considered a game of skill. The difference between poker being a game of chance or a game of skill may be the difference between poker being legal or illegal.
Poker has long been considered a game of chance in Israel. As a game of chance it was illegal in the small nation. Now, the Supreme Court of Israel ruled that poker should be considered a game of skill. We all know that poker is both a game of skill and a game of chance but if the decision of the Israeli high court prevails, it may set the stage for poker becoming legal in Israel, with all the implications that could bring.