The government of Sweden recently announced that it plans to regulate online casino gaming in its jurisdiction. The government asked for interested parties – meaning casinos and sportsbooks – to submit applications for licenses to operate online in Sweden. To date, 55 interested parties have submitted applications to the government for a license to operate either an online casino or an online sports betting site.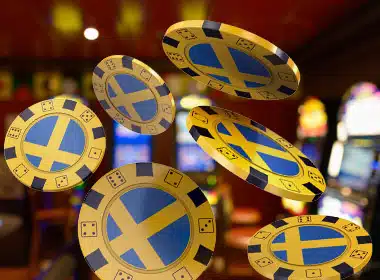 The state gaming regulatory commission has only about two months to decide on the licenses since the government has said that the new regulated gaming market will begin on January 1, 2019. The commission also announced that some of the applications had internal errors and that the applicants risked being denied the licenses they sought if they didn't rectify the mistakes they had made.
NetEnt Actively Pursuing New Markets
Sweden-based NetEnt is one of the world's leading online casino games providers. It sees itself as a digital gaming solutions provider. It is expanding into the horse racing industry alongside its online casino games development arm.
NetEnt casinos are well-known for the generosity of their casino bonuses as well as the quality of their games. So, there is more than a little irony in the fluidity of NetEnt's business expansion and online casino games development and the painstaking process the government is going through in order to issue a few licenses to online casino and sportsbook operators.
Thousands of Online Casinos
Some have stated that it is surprising to them that "only" 55 applicants had filed requests at the time of the news reports given that there are thousands of online casinos and online sportsbooks.
Obstacles to Success
Commentators said that there are a number of possible reasons that so few applicants, relative to the number of possible applicants.
One, Sweden is a small market so there is the understanding that most online casinos and sportsbooks would not try to enter the market inasmuch as there are costs involved in doing so. Although the Swedish people enjoy gambling as much as any other national group, and they don't have the built in adversary attitude toward gambling that many countries with a deeply religious polity do still have, they nevertheless don't have the financial power that countries like Australia and the United States have.
The United States has recently opened sports betting to the entire American public so it is reasonable that online or land based sportsbooks would look to the American market to advance their betting brand. After all, when sports betting was illegal in the United States in most jurisdictions, as much as $80 billion was bet illegally on sports events there.
A second reason is that the Swedish language is spoken by a very small fraction of the world's population so it stands to reason that online casinos or sportsbooks looking to enter new markets would look to markets with many times the potential clientele as Sweden. The cost of translating so much information into Swedish likely turned away many online casino and sportsbook operators.
Some have pointed out that many residents of Sweden don't speak the national language, can't read it, and aren't studying it. Sweden has tried to absorb a large refugee population. This group has struggled mightily to become more Swedish but it is a very difficult process for the refugees from western Asia. It is also true that this name cohort is largely opposed to gambling on religious grounds so, although the population of Sweden has grown apace in recent years, many of the new residents are not genuine potential customers for online gambling interests.
Finally, the commission openly acknowledged that it doesn't yet know exactly how the regulated gambling market will work since it is up to the legislature to clarify legal points and the legislature seems unwilling to make the necessary clarifications by January 1.
Very Little Time Left
The regulatory body's director, Camilla Rosenberg, openly acknowledged that there is little time for the legislature to make its intentions fully known so the commission will concentrate in the upcoming few months on evaluating applications and deciding on licenses.
Mobile Gaming
Louise Nylen, vice president of mobile gaming for the LeoVegas group, said that, in effect, Sweden had gotten the process backward; that it would have been much better for the government to clarify small points before asking for and attempting to ferret out the applicants that deserved to be awarded the first licenses to run online gambling sites in Sweden.
It is also very telling that the director of mobile gaming for a large gaming enterprise made her statement public. Mobile gaming continues to grow rapidly and the mobile gaming divisions of many online casinos are likewise very impatiently waiting for the many clarifications they will need to operate mobile gaming in Sweden if they are approved for a gaming license.
Will Sweden Overtax Online Gambling?
Nylen was also outspoken in warning the authorities against excessively high taxation of casino profits and gamers' winnings. The implied thrust of her warning is that there is a point at which no online casino operators will enter the Swedish market and instead of accepting a modest tax percentage the country might be compelled to accept no tax revenue at all.
Advertising and the New Swedish Reality
Finally, online casino and bookmakers would like a relatively open advertising environment in Sweden. This may be problematic for the government as the above-mentioned refugee population might be offended by billboards or other highly visible advertisements for online gambling.
Too Small to Succeed
Sweden is a large country in land area but small in population. Its citizens can easily access online casinos and sportsbooks in nearby jurisdictions. It may prove in the end that Sweden is simply too small to benefit from online gambling sites for its own citizens and under Swedish regulation.