We can see many ramifications of changes in American gambling. Observers of the vast legal gambling industry are reporting on a seemingly contradictory phenomenon whereby both online and land based casinos are simultaneously in a boom condition.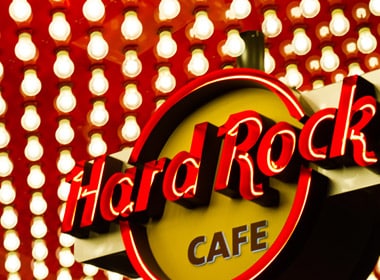 This leads to the inevitable conclusion that gambling is in a growth phase and people who want to gamble will gamble both online and at land based casinos or other gambling venues. Online gamers are attracted by the many things that online casinos do very well- better even than land based casinos can do. Some of these are the many casino bonuses online casinos can offer; an infinite amount of space so players never have to wait; immense flexibility so players can access a number of casinos without having to give up their seat or go physically from one casino to the other
Casino Bonuses
It makes tremendous sense for online casinos to offer bonuses while it makes far less sense for land based casinos to do so. Online gamblers can use their bonus money whenever they wish. A large bonus may be for over $1000. Online, a player may use that amount of money over a long period of time especially if they are playing games with a high return to player rate.
It would be very difficult to find many gamers at a land based casino willing to put money down for a $1000 bonus if they will be leaving the casino soon and possibly not coming back for months, years, or ever.
Infinity
Land based casinos are limited by space. Online casinos are not limited. This allows, in theory, millions of players to play the same game online at the same time.
Access to Other Casinos
If you're at a land based casino and you want to check out another casino, you might have to walk there which could be quite far and you definitely have to give up your seat at the casino you're leaving. Online, and with the newest development being superior instant play platforms, gamers can play at a large number of casinos virtually at the same time.
Marriage of Online with Land Based
We expected that there would be a coming together of large land based casino interests with large online casino interests. The news reports continue to speak about the partnership of NetEnt Games with Hard Rock Casino and Hotel.
Land Based Casinos
The single biggest advantage land based casinos have over online casinos is pure in house excitement. If you're playing slots, you can hear the cheering coming from the craps or the roulette tables. Gamblers at these two games are known for screaming their wishes and the entire casino reverberates with their excitement.
If you're playing craps or roulette, you'll hear the sounds coming from the bank of slots games.
Land based casinos cannot compete with online casinos in offering cash bonuses so they try to compete with free food and free alcoholic beverages. Many gamers look forward to these perks when they plan a long weekend at a land based casino.
Hard Rock Hotel and Casino
This casino and hotel chain has interests in dozens of countries around the world. All land based casinos are regulated by various governmental jurisdictions. Hard Rock is used to working closely with government regulators in different countries with different cultures and different expectations from land based gaming.
While land based gaming has been popular in the United States for generations, online gambling has seen ups and downs there. In 2006, a law was passed making it illegal for banks and other financial institutions to transfer money to online casinos and many game developers simply pulled out of the US online gambling market entirely.
This is now changing for complicated reasons that are outside the purview of this report.
NetEnt Games
It made perfect sense for a leading game developer such as NetEnt to partner with a massive land based casino conglomerate as Net Ent seeks to re-enter the online gaming market in the US.
One of the developments in the US gambling market is that some states are allowing online casinos to open for business but only if they are connected to a land based casino interest.
The states are making this requirement because there are so many online casinos that if the states opened their doors to all of them, the states would be unable to properly regulate them. By forcing online casinos, which are often a sort of subsidiary of the game developers whose games the casinos feature, to be connected to land based casinos, they are expecting the experience these land based casinos have with government regulations to help the online casinos correctly follow all the nuances of state regulation.
Gambling on Gambling
It is quite ironic that no one really knows what the ultimate capacity of gambling, whether online or land based, is. Online casinos may cost a lot of money to start up but not nearly as much as land based casinos cost.
Hard Rock took over the failed Trump Taj Mahal in Atlantic City and has invested hundreds of millions of dollars to renovate and renew it in its own image. Now Hard Rock is gambling on the online gambling market which heretofore it has known nothing about. So Hard Rock International sought a world class game provider which vast expertise in the online gaming business to partner with in order to facilitate its entry into the online business in New Jersey.
Size Does Matter
Industry observers continue to talk about this partnership because of the size of the two partners. Hard Rock may use the lessons it learns in New Jersey to open online casinos in dozens of other localities. NetEnt may use its partnership with Hard Rock International to re-enter online gaming markets that had been closed to it. As laws opening up online casinos come carrying many provisos such as the need to be connected to a land based casino, companies like NetEnt need large, experienced land based gambling concerns to partner with.