The news relating to the long anticipated Supreme Court decision regarding the constitutionality of the Professional and Amateur Sports Protection Act (PASPA) took an interesting turn on Wednesday April 4th during a meeting in Missouri on the future of sports betting in the state. A state legislator, Peter Meridith, asked a lobbyist for the Missouri Gaming Association, which represents the thirteen land based casinos in the state, why the conversation has been restricted to sports betting. In short, Mr. Meridith was asking why the people of Missouri should be allowed to bet on sports online but not to bet on online casino gaming.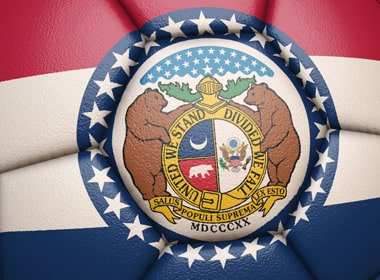 Missouri Gaming Association
The MGA represents the land based casino industry in Missouri. They make the case that land based casino gaming has generated billions of dollars for many state government expenditures such as education, veterans' affairs, and investments in certain charities. They also point out that the land based casinos employ almost 10,000 people almost half of which are women and over 40% of which are minorities.
The MGA cannot whole-heartedly support online gambling in any form as it would cut into the profits of the casinos. Their argument, however, cannot be that the state would lose. If online gambling in any form is permitted and regulated, there would almost certainly be increased gambling online because of the manifest convenience of online gambling. If properly regulated, online casinos would generate much more needed revenue for the state.
So, the MGA is lobbying for sports betting to be done only at land based casinos while, at the same time, agreeing that online sports betting might be good for the state. At best, the MGA can hope that the regulations will in some way favor the land based casinos.
Representative Peter Meridith
Mr. Meridith asked a simple question at the meeting on Wednesday: "…Should we also be having this conversation about mobile gambling…?" Mr. Meridith got his terms a bit mixed up; certainly he meant to say "online" instead of "mobile" since mobile gambling is a variation of online gambling. The difference is in the platform not in the access through the internet.
So, we can surmise that Mr. Meridith was asking why the conversation is only about sports betting and not about online gambling generally which would include sports betting, but not exclude other online gambling.
Mr. Meridith asked the representative of the MGA if there was any reason to be more sanguine about sports betting than about online casino generally and the MGA representative said that there was no such reason.
In essence, Mr. Meridith took an issue that is today's hot topic, sports betting, and used it as a steppingstone to begin a discussion about online casino gaming in general. His eye is clearly on increasing state tax revenues by allowing all forms of online casino gaming.
Estimates out of Connecticut
The state legislature of Connecticut commissioned a study of the possible impact, that is, state tax revenue, that is likely to come from online casino gambling versus sports betting. The commission came to the conclusion that the state would receive approximately 87 million dollars from online casino gaming in a five year period as opposed to 40 million dollars from sports betting.
This, again, indicates that the discussion should be primarily about making online gambling fully legal across the full gamut of gaming choices.
The Unlawful Internet Gambling Enforcement Act
In 2006, a rider was attached to a very different law that President Bush had to sign. In this way, the UIGEA became law. It made it illegal for financial companies to accept money for gambling purposes online but didn't make gambling online illegal. Many casinos simply left the online casino market in the United States while others have looked for and have found ways to circumvent the law.
New Jersey and Delaware recently chose to legalize online gambling in their jurisdictions. Many states are said to be considering following their lead which is how the commission in Connecticut came to be impaneled.
States Desperately Need Money
Almost every state in the Union is broke or is close to being broke. So, states are looking for ways to raise revenues without formally raising taxes. This is what Representative Meridith was alluding to in his question on Wednesday: Why should we be talking only about sports betting when online casino gambling is the so called elephant in the room?
The fact is that online gambling has come a long way since the UIGEA was passed in 2006. In that year, mobile gambling was truly in its infancy. It was not yet all that popular despite the convenience because the software that put casino games on mobile devices was not nearly as clear and comfortable to look at as on a desktop screen.
Not only have laptops become lighter in recent years, they have also become much more amenable to games of all sorts. The graphics have zoomed ahead. Now mobile gambling is more popular than desktop gambling in many locales and among a broad range of demographic categories.
That's why Mr. Meridith used the term "mobile" when he really meant "online". It will someday come to pass that the terms mobile and online will be synonymous, as far more gaming will be done on mobile rather than online.
Talking Online Gambling in Missouri
Actually, Missouri has two large cities- St. Louis and Kansas City- but the state still does not conjure up a sense of a big state with a megalopolis. Still, they are talking about online gambling in that state. This is the revenue-raising method of most popularity among both players and legislatures. Players simply love to gamble and, as long as they do so responsibly, the political milieu says Why Not?
Legislators love the idea of raising tens of millions of dollars in new tax revenue from gambling winnings and profits because it doesn't amount to an added tax. So, the discussion in many states and jurisdictions about sports betting, as we all wait for the Supreme Court's decision about the constitutionality of making it illegal in 46 states but not in all 50, will segue into a general discussion about online casino gambling as well.