Whereas many of the employees at a land based casino are visible to the public, and anyone concerned with issues of diversity in the casino workplace can see firsthand if the casino has a diverse workforce, at an online casino the employees are all faceless and behind the scenes. An initiative, called the All-in Diversity Project, was created by two industry executives, Christina Thakor-Rankin and Kelly Kehn, seeks to begin a much-needed open discussion about diversity in the gambling industry worldwide.
The latest news is that the famed casino game developer Microgaming had joined IGT, GiG, and Kindred as a founding member of the project.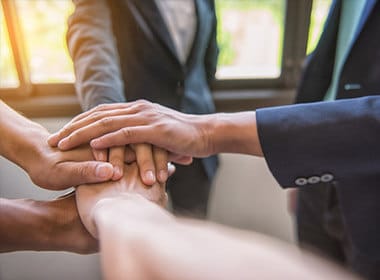 Measuring Diversity
Thakor-Rankin and Kehn said that the first goal of the project would be to develop a benchmark for the measurement of diversity in all its facets. Diversity refers to race, gender, ethnicity, ability, age, body size, and many more parameters so the project team has its hands full to develop a measurement benchmark that would be inclusive enough to cover every aspect of diversity.
Annual Reports
The project has established the goal of preparing an annual report to all companies in the gambling industry. The report will include progress made in the previous year. The reports will also cover management practices and will offer recommendations for improving said practices. Many aspects of diversity fall under the category of management practices such as pay and recruitment.
The founders of the project made the case that only active recruitment with diversity as a goal will achieve that goal. The question at the outset is how to define the goal in measurable terms and how to effect best recruitment practices to achieve it. They also said that only if a gambling company wants to achieve equality in pay between the genders, will it be possible to do so.
Microgaming Statement
John Coleman, Chief Financial Officer at Microgaming, issued the following statement that describes well both the intent and the challenge inherent in a project of this type. Mr. Coleman said, "Our diverse workforce helps keep us strong, dynamic, and moving forward. It is important that we identify industry-specific barriers to inclusion and diversity so that we can continue to work on areas where we can help diversity thrive. We look forward to working with All-in Diversity and being part of the driving force aimed at creating a more inclusive environment in the industry for years to come."
Although Mr. Coleman's statement was very upbeat, it pointed to the difficulties the project intends to address and the problems it hopes to solve. Mr. Coleman spoke about "barriers". He didn't define them specifically; the project will seek to define existing barriers to the fullest diversity and remove those barriers.
Mr. Coleman also stated that some of the barriers are industry-specific. Although he didn't say it outright, the dealers and croupiers at land based casinos are uniformly physically attractive. Is the unwillingness of a casino to hire a plus-size man or woman to deal blackjack one of the barriers to fully realized diversity or is it something that the industry will have to accept as an aspect of doing business?
Mr. Coleman's statement also spoke about guidelines that would create a more inclusive industry for many years. This points to the desire to do well by diversity but hidden between the lines is the understanding that a set of guidelines that is good and acceptable in 2018 may not be inclusive enough in 2028.
Welcoming Microgaming
Ms. Kehn said in a statement that Microgaming brings a wealth of experience to the project. Ms. Kehn added: "The team at Microgaming brings breadth of industry knowledge and expertise to the table with their brands, products, and policies as well as a real passion for people which is reflected in the diversity of their teams spread around the world. There is no limit to what we can achieve with this caliber of supplier on board."
Ms. Ken's statement didn't touch upon the tendency of slots providers to create many games with beautiful, buxom femme fatales as the protagonists. It remains an open question how far diversity will take the casino gaming industry.
Obvious Reforms
The very need for such a project indicates that the gambling industry – likely little different than any industry – has quite a ways to go achieve acceptable levels of diversity. Even-handed people will always agree that a seemingly vague concept such as diversity may be asymptotic, meaning that it may not be possible in every area to find qualified people who fit the definition of a fully diverse workforce. The initial goal of providing a mechanism for measuring diversity hints at the difficulty of determining where diversity is lacking.
It is obvious that diversity covers differences in employment and pay for male and female genders but it hasn't addressed all the other genders. It may be obvious that a company should not advertise for new employees in a younger age bracket but no one can deny that as we age our productivity goes down. Few would disagree with the notion that pregnancy should not interfere with a woman's employment; to what extent it shouldn't interfere needs to become measurable so it can be fully defined. The type of diversity that may be seen as the minimum level of diversity in one culture may seem extravagant in another.
Quite a Challenge Ahead
At least one thing is quite clear: the All-in Diversity Project has entered a very complex area with its eyes clearly on all the challenges it faces. We wish the founders and industry leaders – Ms. Kehn and Ms. Thakor-Rankin great success in this worthwhile project and we salute Microgaming for joining the team at the outset.