As everyone knows by now, the two laws that had all but suspended online gambling in the United States – PASPA and the UIGEA – are about to become non-factors in the world of gambling in the US. Gamblers are very happy about this development as are online casino operators.
The single group that is least happy about this development are the land based casino owners and operators. They saw the laws as protecting their interests and now are scrambling to find new avenues to pursue to damage the potential for online casinos and online sports betting to take hold across the country.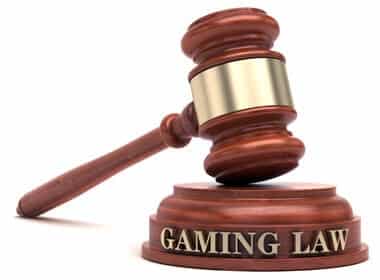 The land based casinos know that online gamblers can access thousands of dollars in bonuses by simply entering the correct bonus codes and depositing some money of their own. Land based casinos have a distinct disadvantage here since at an online casino, a gamer can play off the bonus over a long period of time while at a land based casino the player is limited by his or her time at the casino. So, land based casinos are looking for extra-legal ways to make it harder for online casinos to do business in the United States and for US gamblers to play at online casinos.
Land based casino interests are being led by Sheldon Adelson who owns the Las Vegas Sands Corporation. He has hired a former Senator, Blanche Lincoln, a Democrat from Bill Clinton's state of Arkansas, to lead the lobbying effort to influence Congress into reintroducing the Federal Wire Act.
Reviewing the Laws
A quick review of the two laws is here in order. PASPA is the Professional and Amateur Sports Protection Act. It made sports betting, online or otherwise, illegal in the 46 states where it was already illegal and allowed it to be grandfathered in in the four states – Nevada, Wyoming, Delaware, and Oregon – where it already was legal to some extent. Only in Nevada was sports betting fully legal in all its aspects and, as a result, Las Vegas casinos such as that owned by Sheldon Adelson had a virtual monopoly on legal sports betting in the United States.
In May, the US Supreme Court voided PASPA on constitutional grounds and at least twenty states have begun looking into how to make sports betting legal within their jurisdictions.
When so many states begin to regulate online sports betting, it will surely cut into the profits of the Las Vegas casinos to which people often travelled just to be able to bet on sports and incidentally played some other casino games.
The UIGEA stands for the Unlawful Internet Gambling Enforcement Act. It made it illegal for financial institutions such as credit card companies and banks to transfer money to online casinos. It decidedly did not place the same restriction on land based casinos. This gave land based casinos a huge monopolistic advantage over online casinos which pulled out of the huge American gambling market almost entirely.
States are simply bypassing the UIGEA and are setting up online casino operations through local land based casinos. This will be a further thrust against the more established Las Vegas casinos.
Wire Act
The Interstate Wire Act was the basis for the UIGEA. It makes it illegal to use what in 1961 were wire transfers rather than online transfers to facilitate gambling. Ms. Lincoln has recently written in favor of reinstating the Wire Act as a way of protecting minors and problem gamblers from the easy access to online casinos that the internet affords.
This aspect of online gambling is part of the effort by many states to draw from the British experience with regulating online gambling there especially as it relates to these very same populations – minors and problem gamblers.
In 2011 the US Department of Justice attempted to separate sports betting from casino gambling, defining the Wire Act as relating to sports betting but not including gambling on casino games.
In the complex United States Federal court system, an appeals court reconfirmed that the Wire Act applies only to sports gambling but not to casino gambling as such. The United States Supreme Court has never decided exactly which type of gambling the Wire Act refers to but the Supreme Court did overturn PASPA on other grounds unrelated to any possible connection to the Wire Act.
Predatory Advertising
Ms. Lincoln's main contention is that online casinos are predatory in their advertising as they easily target underage people and problem gamblers. She cited three instances of online poker rooms in New Jersey advertising on sites that have large numbers of young fans and on sites that problem gamblers would look at irrespective of their gambling g inclinations.
The movement led by Mr. Adelson is called RAWA which stands for the Restoration of the Wire Act. Many see it as a last ditch effort to delay or prevent altogether the rise of online casinos whether for sports betting, poker, or the full gamut of casino games. It is in Mr. Adelson's interest to do everything he can to defend his land based gambling empire.
Failure to Regulate
The several laws that pertain to online gambling all point to a basic failure on the part of the Federal government and the governments of the several states to properly regulate the internet vis a vis gambling. Now, the states need the tax revenue online gambling is said to be able to bring to state coffers so the states are scrambling to put legal restrictions and other regulations onto online gambling operations even as the states desperately want the online gambling sites to succeed.
A Fateful Start
The battle between online and land based casino and sports betting businesses has only just begun. Both have solid arguments in their favor and the ultimate end result is murky at best. It is even not certain that online gambling will cut into the profits of land based casinos as much as they say it will. At any rate, with a personal fortune of more than $40 billion, Sheldon Adelson is unlikely ever to be poor again.