The continuing competition between land based casinos and online casinos plus the desire of states and countries to regulate gambling in their legal jurisdiction is in the news every week. We at Slots Play Casinos generally follow the online casino scene but we understand that the online scene can never be fully separated from the land based casino scene.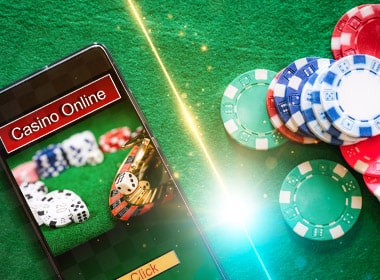 The news from Las Vegas is a perfect case in point.
Las Vegas Revenues Down
After a long run of increasing revenues, Nevada casinos have now had two down months. In the state of Nevada, where gambling has been legal for generations and where full sports betting was legal even as it was legal but limited in Oregon, Montana, and Delaware and completely illegal in all of the other 46 states, a two month downturn is truly big news.
Nevada Relies on Gambling Big Time
Gambling in Nevada generates more than 50 billion dollars to the economy of the state every year. So, were the two poor months a signal of something deeper or were they an outlier, soon to be reversed by even more growth?
The state relies on gambling to create many jobs such as hotel and restaurant staff, drivers of all sorts, VIP services, construction jobs and many more related exclusively to serving the more than 40 million people who visit Nevada every year.
Gambling Attracts Even Non-Gamblers
Now, Nevada is a vast state and some visitors are nature tourists with no real interest in gambling. Still, out of that large number of tourists, many come to Nevada to spend at least some time in Las Vegas. Las Vegas is a perfect jumping off point to visit three magnificent National Parks and many state parks an easy drive out of the city in every direction.
Hotels are very reasonable in Las Vegas because almost every hotel guest will play at least some casino games during their stay, even if they stay just one night.
Las Vegas has more than half of the 350 casinos in the state and the ones in Las Vegas are generally the fanciest and most luxurious ones. There are many small town casinos that serve a limited local customer base while Las Vegas serves an international base of customers.
Putting the Numbers into Perspective
The downturn was from 5% to 12% depending on where the downturn occurred. Still, revenues were in the many millions of dollars in August 2018 even though they were down from August 2017.
Last August there was a big time boxing match that drew thousands of guests to Las Vegas. That explains some of the downturn; with no big special event to attract visitors, August is often a down time in Las Vegas anyway because families are going to the parks and it's really hot outside.
Economic Worries
Still, many people worry that the downturn in Las Vegas is a signal that the United States economy is headed for another recession. There is always the fear that this recession will be deeper than the previous one and recessions bring about economies in household spending.
One such economy would be postponing a gambling trip to Nevada and to play casino games online until the economy picks up again.
Land Based Casinos Have Costs
This is part of the long time debate between fans of online casinos versus fans of land based casinos. Online casino players point to convenience, more games, no waiting, and prolific online casino bonuses as reasons to play online.
They also point to much lower travel costs. While travel costs to go to Nevada may be in the hundreds or thousands of dollars, the travel costs to play at an online casino of the ones we report on here at Slots Play Casino or any of the thousands of other casinos available online is exactly $0.
Land based casino gamers point out that online casinos cannot match land based casinos in terms of excitement. There is excitement in the air in Las Vegas.
Conventions
Another datum from the state economic board concludes that in the summer just past, there were many fewer conventions in Nevada. These conventions are almost always in Las Vegas so a decrease in conventions is a strong signal that something may be happening in the overall economy. A downturn in the United States economy will have direct and powerful impact on the economy of Nevada generally and of Las Vegas specifically.
Some conventions get national press while others get just the attention of the people most directly involved in them. Even these less well known conventions attract many conventioneers. For example, the Association of Furniture and Woodworking Suppliers convention was not held in Las Vegas this year. This convention usually attracts more than 18,000 people!
Here's another amazing example: the World Pet association with about 20,000 attendees did not hold its convention in Las Vegas this year! So, people in Nevada and in Las Vegas are concerned that there may underlying reasons for the slowdown in conventions held in Las Vegas.
Investments Made
Billions of dollars were invested in large Las Vegas properties in the last ten years. The idea of the Integrated Resort has taken hold in the United States and is being felt in Las Vegas. Still, an Integrated Resort, which features far more than just a casino, is very expensive. Construction work and every other job opportunity in Las Vegas attracted many new residents which caused the local economy to spiral forward.
If gambling revenues continue to fall, it might signal that the recent golden age of fast growth in Las Vegas may be coming to an end.
Two Months a Year Don't Make
Still, two months are just two months. The United States economy is still coming out of the recession that began in 2008. Millions of new jobs have been created since 2017 when Donald Trump became President. So, there may be no real reason to fear in Las Vegas.
But online casinos are also growing fast. States want to tax online casino revenues even as they tax land based casino revenues. The online casino business in the United States is in a state of rebirth so the future for them and for land based casinos in Las Vegas and elsewhere in the U.S. remains uncertain.