No industry can remain static and survive. The history of online casino gaming demonstrates this point in dramatic fashion. The first online casinos came aboard in the mid 1990's with a small number of casino games. The development in slots, table games, video poker, and casual games is part the improvement in computer technology especially in computer graphics and animation and part the creativity of online games providers.
The creativity of the more than 150 providers is a reflection of the sophistication of online gamers plus the need to meet the gaming competition head on. There are simply so many gaming options available to players that online casinos have to provide great entertainment value in order to get players to stay online and wager money on the outcomes of games.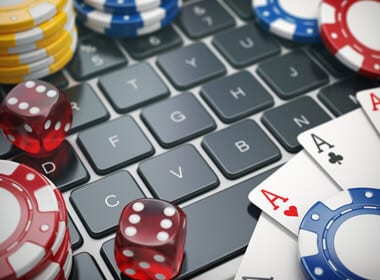 What the Pros Think
A recent set of interviews with people in the forefront of online gaming development and marketing presents some interesting insights into the future trends in online gaming.
Chavadar Dimitrov is the Head of Platform for Bede Gaming which is a platform provider for many online casinos. Most gamers are unaware of the many people involved in bringing them the kind of crisp and clear gaming visuals they enjoy. The platform the games and the casino sit on is as important as the games themselves.
The platform provides the technology for the game developers to work with. Thus Bede Gaming, which "only" provides the platform, is as integral to the overall impression gamers have of the games and the online casino sites as are the providers themselves.
Live Gaming
Dimitrov looked backwards toward the most recent big development in online gaming: Live Casinos. Again, technology has paved the way for a new gaming experience for online players. Just a few years ago, most gamers who went to a Live Casino online never came back. The graphics were poor, the sound quality was poor so interaction with the dealers was inferior, and the overall look of the Live Casinos was unattractive.
Convergence
Dimitrov was asked about future trends and he again spoke about Live Casinos getting even better as technology makes the online live experience almost as real as being at a land based casino. Dimitrov then used two terms that need explanation in their own right. He spoke about the future convergence of the retail experience and the digital experience.
Digital Experience
This term is itself undergoing redefinition as new technology requires new approaches. In short, it refers to both the customers' and the sites' digital nature which includes everything that computerized technology has developed or will develop in the future.
Retail Experience
This term refers to the customer's enjoyment of a business transaction. It also relates to an online casino's attitude to its present and future customers.
Merger
By speaking about convergence of these two terms, Dimitrov is saying that in just a few years, every successful online casino will have a new look, will cater to its thousands or millions of customers as individuals, will provide content that the customer has asked for rather than what the business's managers think will sell.
Online casinos will more fully be in the business of "providing" what the customer wants rather than being a one size fits all operation with a single set of games and promotions for everyone.
Challenges
One of the challenges that Dimitrov recognizes is that every online casino has to remain attractive to its long-time players who may be in a much older age group than the many new players who are probably in their twenties or thirties. Younger people are far more familiar with a wide range of digital experiences such as social media while the older generation may have no real world experience with social media.
The online casino of the near future will have to satisfy the needs of both the generation that comfortably spends hours on a slew of social media platforms every day and those who are bemused or even horrified that whenever they see a young person the young one is texting or talking into a "machine" instead of talking to someone in real life.
The answer to this dilemma is that soon online casinos will have different "looks" depending on who has accessed them.
Games
Dimitrov finally related to changes that can be made to games. This means that a game can have two or more interfaces and game plays again depending on the demographics of the player. Just as in some slots, players can choose a higher multiplier with fewer free spins or a lower multiplier with more free spins, in the near future, players may be able to choose entirely separate game plays for "the same" game.
From Single Themes to Multiple Themes
There are already game providers that allow players to choose the direction their game will proceed in. This neophyte trend will expand in the future as in truth every game can be directed in a multitude of directions. Players will become used to choosing the "stream" they want to follow when they choose to play a game.
This trend will be felt especially in slots, putting a lot of pressure on slots providers to come up with what in effect will be multiple slots games under the same name.
Can Table Games Survive
While slots will be flying with innovation, it seems difficult to envision any significant change in games like roulette or craps and the like. Blackjack has shown that dramatic rules changes can find a following. Double Exposure is a perfect game in point.
There are many ways to liven up blackjack. but it remains to be seen if blackjack fans will embrace these changes or reject them.
Poker has long had its singular fans. It's unlikely that poker will change but casinos will need to be more proactive in making the digital experience for poker players better.
The Future
We may have thought that online gaming was as static a business as possible but the reality is that online gaming is as dynamic as any other business. the challenge for casinos is to work synergistically with providers to bring their customers the best gaming experience possible while always being cognizant that what is "possible" changes constantly.