Although there is a great deal of evidence that the more opportunities people have to gamble online, the more they will, in fact, gamble online, some people in Pennsylvania are concerned that the new online lottery and the upcoming online casinos will cancel each other out, meaning that the revenues from one source will come at the expense of the other source.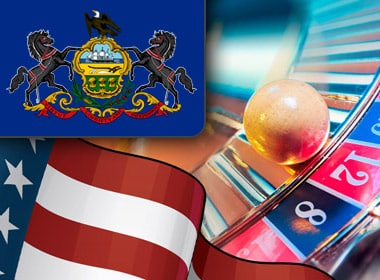 The technical term for such a phenomenon is "cannibalization". The evidence from such states as New Jersey, where a number of online gambling opportunities exist for its citizens, is that people will find the area that best suits them for gambling and that overall revenue will go up as the number of gambling opportunities goes up.
Online Bonuses
Others claim that any manner of online gambling will benefit state coffers especially because players can grow their bankrolls simply by using the handy bonus codes offered by online casinos and get sizable bonuses. In this view, there is never a significant drop off in gambling revenue in the aggregate. So, even if one aspect of gambling sees a small downturn, it will be more than made up for by substantial increases in other gambling media.
Lotteries are Not Casino Games
There are people who love lottery type games but don't like casino games. These people may go to an online casino to play the scratch cards but they rarely play table games or even slots. They prefer lottery, keno, and scratch cards. If they can't play online, they buy lottery tickets and scratch cards at land based vendors.
The theory, which has never been refuted, is that people such as these will not be affected in any significant way by the chance to gamble online at their games of choice.
Pennsylvania Has a Different Type of Online Scratch Card
Normally, a physical scratch card requires that you scratch off the silver covering to reveal the symbols or characters underneath. Scratch cards appeal to certain gamblers specifically because they have to "do something" to find out if they have won or lost.
The new online scratch cards in Pennsylvania reveal the results of the "scratching off process" immediately. This might not appeal to many scratch card lovers who will continue to buy scratch cards at land based vendors. However, it might appeal to slots players because it has similarities to slots that scratch cards have not had in the past.
In slots, you spin the reels and you immediately find out if you've won and how much you've won. The same holds true for the new scratch cards available online in Pennsylvania.
Some fear that the new scratch cards will cause a new area of gambling addiction based on scratch cards online.
Minnesota Says Yes and Then Says No
Minnesota introduced instant winner online scratch cards in 2014. There was an immediate uproar that these scratch cards were just slots by a different name and different appeal. The state legislation revised the online gaming law in 2015 and removed instant winner scratch cards from the portfolio of online games residents of the state could play.
Pennsylvania
The state legislature in Pennsylvania is reluctant to pull the plug on instant winner scratch cards, primarily because they are also an instant winner for the state. Online scratch cards are at the moment the only online gambling offering that Pennsylvania residents can avail themselves of. Some critics claim that it gives the scratch card operators an unfair advantage over online casinos since the scratch card operators can develop a loyal clientele well before online casinos begin functioning in the state.
Again, evidence would seem to discredit such fears. Online gamblers enjoy the convenience of not having to travel to a land based casino. They may love a number of casino games or just one or two and they appreciate the ability to play a little in quiet and comfort and then to return to their everyday activities.
Land Based Casinos Still Doing Very Well
When online casinos began to offer casino gaming, many people saw in them the demise of the land based casino market. The opposite has been shown to be the case in country after country and jurisdiction after jurisdiction. There is one aspect of casino gambling that land based casinos win hands down and online casinos have no satisfactory answer for: there is simply no getting around the fact that land based casinos are exciting vacation spots. Land based casinos will continue to thrive because casino gamers like the sense of community they get at land based casinos. In addition, at the integrated resort type of casinos you get all the other goings on around the casino – luxury hotels, water parks, shopping, shows, spas and more. This makes these land based casinos, vacation destinations above and beyond the casino aspect.
Online casinos might have more games, better return to player rates, mobile access, no waiting, and zero travel costs but they simply don't have the pizzazz of land based casinos. There is a reason why craps, for instance, is one of the least popular games online and one of the most popular games at land based casinos. Players around the craps table and the roulette table as well, love to scream and holler and encourage the dice or the roulette ball to come out in their favor. Few people do the same online.
In fact, online casino gaming and land based casino gaming are different types of casino gaming. Rather than neutralize each other, they seem to help each other succeed. A new online gambler will want to go to a land based casino to see what all the fuss and excitement is about. If he or she also enjoys online gaming, they will not be converted into exclusive land based gamers; they will play at both venues thus adding to the overall revenue the state will enjoy from their gambling activity.
Conclusion
It would seem that the people of Pennsylvania have little to worry about with regard to the competition between land based and online gaming. The only area of concern is, and always has been, doing everything the state and the casinos can possibly do to help problem gamblers.