Casino gaming is in a state of great contrasts. There are dozens of legal, land based casinos in Las Vegas and throughout the American state of Nevada. At one time Las Vegas and Nevada had a monopoly on land based casino gambling throughout the United States.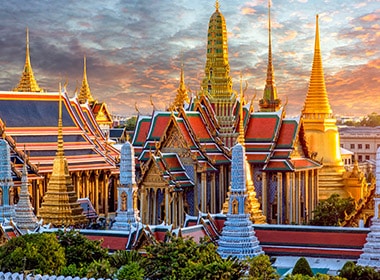 Atlantic City became the east coast haven for casinos about three or more decades ago. In the last twenty years, many Native American tribes have opened their own casinos on Indian land. These casinos have some restrictions that the Nevada casinos and the ones in Atlantic City in the state of New Jersey do not have.
The changes happening – legalization, taxation and other changes – in the land-based and online casino industries are fast and furious…
Many Countries Now Regulate Gambling
Land based casinos are certified and regulated in many countries around the world. It is still more difficult for online casinos to become certified in many places. Online casinos – like those we review on Slots Play Casinos – have many advantages over land based casinos including the best casino bonuses, no travel costs, more games, no waiting for a seat or a slots game, and many other advantages.
Competitors with Powerful Political Allies
They have a very big disadvantage in that there are powerful gambling interests that do not want online casinos to intrude on their gambling enterprises. These include land based casinos, lotteries, race tracks and others.
Amid all the give and take regarding the legalization of gambling there are still many jurisdictions where gambling remains illegal. Here are some recent news items about the "dark side" of legal gambling.
Thailand
Seven women were recently arrested in Phuket, Thailand. They are being accused of running an illegal gambling operation. In Thailand, the only gambling that is allowed is horse racing and lotteries. The women involved are accused of operating an illegal online slots gambling business.
The government of Thailand knows that there are actually many such underground and illegal gambling operations. They only need a few computers and provide gambling through overseas portals. The reason that so many of these very small gambling businesses exist in Thailand is that even land based casino gaming is illegal there.
Watching the House
As often happens in Thailand, the police received an anonymous tip that something unusual was going on at the house in question. The police set up a surveillance team and when they felt sure that there was an illegal gambling business going on there, they raided the house.
There has been a string of similar raids throughout Thailand in recent months. The government remains adamant that they will continue to regulate legal gambling on horse racing and the state lottery and that they will also continue to arrest people running illegal gambling operations.
The number of people who have already been arrested in the last year or two is close to 10,000. Many arrests came about because of illegal sports betting primarily during the World Cup in 2018.
Albania
The government recently passed a law that will make all gambling in residential areas illegal and that online gambling will remain banned everywhere in the small country. There are many small gambling operations set up in residential areas around the country. The government will work to shut down all of them after the law goes into effect on 21 December this year.
There is only one legal land based casino in Albania. It is in Tirana the capital city and attracts mostly visitors and tourists. In other words, the government of Albania wants to prevent its own citizens from gambling while it makes it relatively easy for foreigners to do so. The law also stipulates that some gambling operations will become legal if they are located at the edge of cities rather than being embedded within the population.
Online gambling is strictly illegal in Albania as well. Many people expect the ban on online gambling to be lifted soon as the brother of the Prime Minister, Edi Rama, is one of the owners of the platform that is expected to win the online casino gambling monopoly in the country.
Sports betting is growing in Thailand. The law would interfere with legal sports betting. Even Albania, a small country with one of the smallest GDP's in the world, has a growing casino and sports gambling sector. The crackdown may not have the expected benefit. It may send gambling in all forms such as casino and sports betting into the black market as it were.
As many other countries have found, such as Thailand in the first example above, it is often relatively easy to set up an illegal gambling operation. Even if gambling becomes legal at the outskirts of a city, gamblers might prefer to walk a few hundred meters to the more local neighborhood gambling center.
This applies especially to sports betting. All that is needed are a few computers. Sports bettors like to watch the games they bet on but that may not be possible in an underground operation. The lesson so many states are now learning in the United States is that the multi-billion dollar illegal sports betting business has not collapsed even though sports betting is now legal in many states and many other states will legalize sports betting in 2019 and later.
Italy
Thailand and Albania represent the developing world in the area of legal gambling. The developing world does have its unique problems regarding gambling. Italy, however, is fully developed and also appears in the news often as it too struggles with illegal gambling.
The new government is very anti-gambling. The first step it took was to place a ban on gambling related advertising. The ban will go into effect in January 2019. The ban on this type of advertising will hit local sports teams especially hard. Sports teams rely on the income from advertisements on their jerseys for a large amount of the teams' incomes.
With so much money from advertising, many teams pay enormous salaries to the top players. If the proposed ban goes into effect it could literally bankrupt some teams that are obligate to pay hundreds of millions of Euro in salaries but will not have the income they will need to do so.
Online gambling has been legal in Italy but the new government issued a blanket ban on it. Online casino operators invested in the necessary infrastructure to accept online bets from Italians and are threatening to sue Italy over loss of income. Before going to court, the casino interest are filing a formal complaint with the EU.
At this time, there is no way to know what will happen down the road in the Italian gambling industry.