Slots Play Casinos recently added new slots and other games to its online casino search portal. These slots are offered free of charge. That is, players can access them and play them on slotsplaycasinos.com without the need to go to an online casino.
SPC has long enjoyed a stellar reputation as a conduit for the top online casinos. We also report on the newest casino bonuses and how to get them by entering the appropriate bonus codes for each one.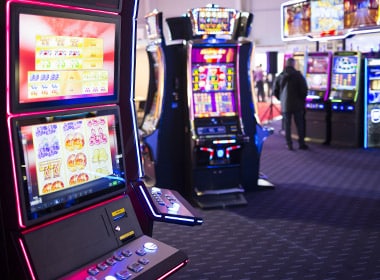 SPC Categorizes Slots for You
At the Slots Play Casinos site, there are several ways to find the slot you want to play. One is to look at the ratings other players have given the game. The second way to find your game of the moment is through the type of game: slots, scratch cards, blackjack, baccarat, roulette, and a variety of pokers. Slots your thing? You can also filter through the slots games by functions: bonus feature, random bonus, scatter, wild, and more. You can also choose the game provider you prefer. And if you know what specific game you're looking for, you can also choose your free game by name.
In this way, you can really hone in on the best game for you.
Play for Free
All of the games offered here, at SPC, are free – play as long as you'd like, and as much as you'd like totally free.
Playing for free at an online casino is one of the best ways to get the slots entertainment you want at no cost. Playing many casino games for free helps players learn the nuances of the more deliberative games such as poker, Pai Gow poker, and blackjack.
Many players play slots for free as a way of finding out if a given slots game is entertaining enough for them. This is only one of the great services SPC performs now, with over 200 games on offer.
Sorting by Game Providers
SPC lists nine game developers. That means that you can see many slots from the same provider and, when you wish to do so, you can move on to the list from another game provider.
This is also a great service that Slots Play Casinos provides because, with the exceptionally excellent graphics now available on instant play platforms, gamers are playing on many casinos through their internet server. The extra filtering means that players can find slots from a vast number of providers and play them for free all at one single site.
Some of the game providers are well-known online casino game providers – like Playtech Netent, and Betsoft. There are also less known producers like: Yggdrasil, Elk and Thunderkick. The graphics on these games is absolutely stunning. The best we've ever seen – check out Vikings Go Berzerk for a very special experience.
Mobile Gaming
The slots listed at Slots Play Casinos are also compatible with mobile devices. As about 50% of all gaming is done on mobile devices these days – phones and tablets – we made very sure that the site and all our free games can be played on the go.
Compatibility with mobile is vitally important because so many gamers now have state-of-the-art mobile devices which give them the convenience and flexibility that desktop or even laptop computers cannot give.
Lists Made Easy
Even 200 new slots won't be difficult for players to find because they can look either at the features list or the providers list. Whatever feature you like the most, you will surely find it among such a large selection in that feature.
Slots players have two things in common: most have a favorite feature and most like to try out slots with other features.
Competition
By adding so many new slots to their library, Slots Play Casino is throwing down the gauntlet to all other online casino and slots portals. So, we can expect new entrants in the field, keeping us on our toes to make you the best offerings online. This will only make online slots playing all the more enjoyable for players.
Other Services
We also review online casinos. We touched upon the bonuses above. We also discuss the various payment options and different online casinos offer. SPC is a young site so it is growing and adding more and more information all the time.
All in all, the news coming from the online casino market demonstrates that online casinos, being only about twenty years old at the most, are still a relatively new entertainment vehicle that changes as technology changes and as social culture changes.