Here at Slots Play Casinos, we emphasize online casino gaming while we also support land-based casino gaming as well. One casino we have reviewed and found to be an excellent place to play online is Slotocash Casino.
In addition to having a wide assortment of games, Slotocash also offers a broad spectrum of useful information in the Sloto Life, Sloto World, Sloto Magazine, articles, and videos sections that you can access at the bottom of the landing page.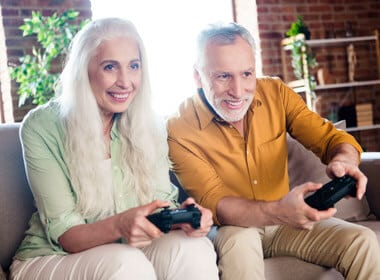 Happy Birthday
Slotocash is celebrating its 15th birthday! The first online casino came aboard 28 years ago so Slotocash entered the market about halfway between the start of online casino gaming and the present day.
That means that the people who run Slotocash had seen the developments in online gaming as they were unfolding and had a good idea where they felt they could make a contribution beyond "just gaming"! Ergo the sections we mentioned above!
Slotocash also offers specialty games. One such game they offer is Keno which we steer gamers away from as it has a very high house edge. The other three games are European Roulette, Banana Jones, and Fish Catch.
Let's take a short look at these three excellent specialty games.
Why is European Roulette Better than American Roulette?
In a word, zero!
That is, in American Roulette, there are a 0 slot and a 00 slot while, in European Roulette, there is only the 0 slot! This simple difference cuts the house edge in half! We give Slotocash a lot of credit for offering European Roulette.
The house edge in European Roulette is about 2.5%. That means that you can play the even money bets and if you bet $100 in the session, you will likely finish the session with $97.50! That is inexpensive entertainment!
A lot of gamers like to make the bets with a higher risk in roulette. We feel that if it stays fun and entertaining and you play with money that you have earmarked for gaming, it is fine to play the riskier bets.
Banana Jones and Fish Catch are Also Inexpensive Entertainments
These two games are from the active minds at SpinLogic, one of the top game providers. Fish Catch is called a shooting game and Banana Jones is called a board game. However you designate these games, they are wildly fun to play!
Fish Catch
This is a shooting game as we said and we admit that it takes some time to get the hang of it!  Still, it is very inexpensive entertainment!
When you want to play Fish catch, Slotocash offers you the chance to try it out! This gives you a lot of time to get used to the many nuances of the game.
Fish Catch has a catchy tune that repeats itself over and over! We admit that we are happy that music is not the raison d'etre of SpinLogic! We turned the music off pretty soon after we started playing. Actually, the game itself is reason enough to play!
The first thing you see is that the graphics are going to be world class. We were introduced to three sea "creatures". The first is a small yellow fish with a bemused smile on its face. The second is a sea turtle and the third is a fish that looks like it came out of the famous bar scene in Star Wars!
Now, click on the Help icon at the upper left part of the screen. Here you will find a full explanation of everything that goes on in Fish Catch and it is a lot!
When we clicked on the payouts icon, we suddenly discovered that Fish Catch has fully 21 different fish for you to shoot.
We are sure that you will have a great time deep sea fishing or shooting at the many fish in Fish Catch!
Banana Jones
This game will remind Baby Boomers of their childhood favorite Chutes and Ladders (called Snakes and Ladders in Britain). In Banana Jones, the chutes are indeed snakes as you might expect in a game that is both based on and spoofs the Indiana Jones movies.
The ladders are vines. You move up the vines if you land at the base of a vine and you slide down the snake if you land on the head of the snake. There are also gems to be won and a Treasure Wheel that you spin when you land on one of the seven Treasure Wheel Heads.
The key to victory in Banana Jones is to get to the castle where the crystal banana is kept. When you arrive at the castle, you will enter a room with 16 treasure chests. Each chest holds a treasure which may be a gem, a fruit, or the crystal banana itself.
Now you choose treasure chests until you get three of the same treasure. The crystal banana pays $12500 if you make the maximum $5 bet so it's really good to get lucky!
Banana Jones the character is a short pudgy friendly little guy who says woo-hoo every time you win something!  The graphics in Banana Jones are as good as they are in Fish Catch even though the game is a lot more static than Fish Catch.
Specialty Games at Online Casinos
One of the great benefits of playing at an online casino such as Slotocash is that you can play a wider range of games than players at land-based casinos can play. At a land-based casino, if they have Fish Catch or Banana Jones, they will have one terminal of it.
At an online casino, you and thousands (millions in fact) of gamers can play the same game at the same time. In fact, Fish Catch is set up so that you can play with players from all over the world!
Specialty games at online casinos add a touch of pizazz to the gaming. They are a wonderful addition and we think that gamers should play them more often. After all, how often do you see a fish with a bemused smile and how often does a pudgy little guy say yoo-hoo every time you win a little money?
Gaming is the Name of the Game!
We enjoy gaming! Our readers also enjoy gaming! We cover a wide range of subjects in our articles so we urge you to COME TO SLOTS PLAY CASINOS OFTEN!