An indication that casino gambling, both land based and online, is in the early stages of a massive restructuring is evident by the written support given by Foxboro Resorts Casino, a major Connecticut land based casino, to the prospect of online casino gambling becoming legal in the state.
The support came in the form of written testimony by the resort casino's management in which opening online casino gaming was called "strongest opportunity for the state". The testimony became public at a meeting of interested parties on the issue of gambling legality and possible future legislation which was held on March 18. Anyone interested in the future of casino gambling in the state was welcome to attend the meeting and there were representatives of established land based casinos, people interested in opening online casinos, and the public at large.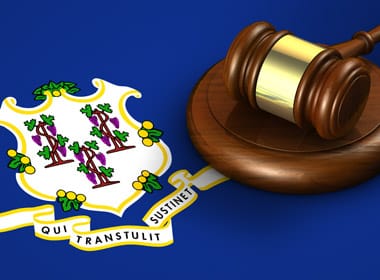 Foxboro Resort Casino is owned and operated by the Mashantucket Pequot Tribal Nation. Foxwood already has a director of online gaming, a fellow named Seth Young. It was he that delivered the strongly worded support for online gaming. The Mohegan Tribe of Connecticut already offers a full library of online casino games in New Jersey so it has been mentioned that the support given to the idea in Connecticut is as much a business idea as it is an idea to help Connecticut.
Seth Young spelled out the Tribe's approach as to how allowing online gambling, including casino games and sports betting would help the state.
State Revenue
Young reported that the state of New Jersey had garnered more than 126 million dollars in new tax revenue. He didn't need to state outright that all states are struggling to add revenues to pay for everything from education to infrastructure repair, maintenance, and construction, to pensions.
Young cited a study that had been conducted by the Development and Economic Association that indicated that online casino gaming in Connecticut would be more lucrative for the state than online sports betting and that from online casino gaming alone, the state could expect to raise about 90 million dollars in the first five years of legal online casinos.
Employment
It's easier to see new employment at land based casinos but the study mentioned above also stated that in New Jersey 3374 new jobs were created directly from the onset of online casino gaming there.
Synergy between Land Based and Online Casinos
As the online casinos added were adjuncts of established land based casino operations, there were jobs created to coordinate operations between the two gaming venues.
Influence of Online Gaming to Land Based Gaming
It is in this area that the sea change happening in the casino gaming business is most clearly visible. When online casinos were first introduced, land based casino interests lobbied stet legislatures to deny legality to the online casinos. Many old school land based casino owners and operators remain adamantly opposed to any sort of online casino gaming and to allowing online sports betting as well.
Mr. Young stated that the Mashantucket Pequot Tribal Nation sees the issue in exactly the opposite manner.
He used the term "incremental" to describe the effect of online casino gaming to land based gaming. Incremental means that while the internet casinos take away business from the land based casinos, they don't destroy the land based casino market—cannibalize in Young's formulation. That means that many gamers, who more often play casino games online, also enjoy going to a land based casino.
Young's testimony indicated that they think that there is a factor of attendance at land based casinos because players want to play at a live, land based casino the games they have come to enjoy so much at an online casino. In effect, the existence of online casino gaming has introduced gaming to a population that theretofore had never gone to a land based casino.
He made the telling point that Atlantic City gaming venues had been in a slow decline unit online gaming was introduced in New Jersey and that the land based casinos enjoyed modest 2.3% growth in 2016-17.
Young also reported on the findings in Pennsylvania where 91% of new online gamers were first time casino game players. That clearly indicates that there is an untapped market for both online and land based casino gaming.
Competition among States
In the American West, where the states are huge, albeit often with small populations, the land based casinos attract out of state gamers less than in the crowded East with small, densely populated states and state borders easy driving distances from residents of neighboring states.
Many states have found that competition from neighboring states is very powerful where large populations can easily make the trip across state lines to save money. This is seen in any number of state taxes including gasoline, cigarette, general sales taxes, and recently in soft drink taxes. Connecticut residents are a mere hour or slightly more drive from New Jersey. That state faced competition from Pennsylvania. New York State is also quickly gearing up for online gaming.
The bottom line of all this lobbying, analysis, and research is that Americans like to gamble. Adults already have many legal opportunities to gamble from lotteries to horse and dog racing to jai alai. It is inevitable that the dominoes will fall in the casino gambling business as one state allows online gaming and other states feel compelled to follow suit.
The value, then of the testimony given by the Mashantucket Pequot Tribal Nation is that Connecticut as a whole can benefit from allowing online gambling within the state and that if it chooses not to allow online casino gambling it would be ceding much-needed revenue to other states.