Eldorado Resorts, based in Reno, Nevada, has announced that it is buying seven Tropicana properties from famed hedge fund manager, Carl Icahn, for the stunning price of $1.85 billion. The sale will include seven properties including the Atlantic City casino and properties in Nevada, Mississippi, Indiana, Missouri, and Louisiana. The purchaser is Eldorado Resorts which is already a major force in the US casino industry.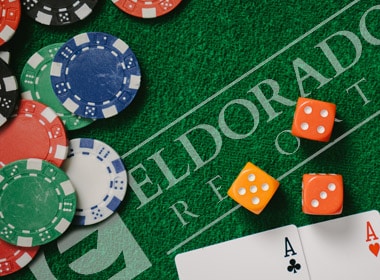 The CEO of Eldorado Resorts made a standard statement that Eldorado Resorts plans to improve the newly purchased properties through customer service and timely promotions. Many observers, looking at the states in which the properties are located, feel that the strategic goal of Eldorado Resorts is to have a major footprint in offering casino games online in the market that was stymied in 2006 when the Unlawful Internet Gambling Enforcement Act was passed. The UIEGA made it illegal for financial institutions to transfer money to online casinos.
Law Challenged
The actual real life ramifications of the UIEGA are too complex for this news report. Some states have found ways to get around the law and it is in those states that Eldorado resorts wishes to have a major footprint once the UIEGA gets officially unraveled. The states include Mississippi, Missouri, Indiana, and Louisiana in addition to the New Jersey and Nevada properties where online gambling is already legal.
Online Casinos
The way online casino gaming will become legal in the US once again is not yet clear. One idea is to run online casinos as an adjunct of land based casinos. This would mesh well with land based casinos starting mobile casino gaming. Mobile was once a virtual backwater in the online gaming business primarily because the technology had not yet advanced to the level of giving enjoyable gaming to players. Mobile technology has improved dramatically and continues to improve. Thus, land based casinos have felt compelled to offer mobile gaming to customers already present in the casino complex.
If online gambling in the US will depend on land based casinos, Eldorado Resorts needs to be well-positioned to offer online gaming from its long line of land based casinos.
Sports Betting
Another open field in the gambling world is sports betting. Each state at the present time can set up its own regulations for sports betting which today is fully legal in only four states thanks to a law from 1992 that made it illegal in all states where it wasn't already legal. Naturally, Nevada was one of the four states where sports betting was already legal and the other three had very limited legal sports betting.
So for twenty-six years, Nevada has had a de facto monopoly on legal sports betting. That hasn't stopped illegal sports betting which is estimated as several tens of billions of dollars per year. States would like to reap the tax benefits of legal sports betting and the Supreme Court will soon decide whether to uphold the 1992 law or render it void on constitutional grounds.
Getting in Place
Many states are already preparing for legal sports betting. Most are saying now that sports betting will be allowed within their jurisdiction only through land based casinos. Thus, Eldorado Resorts needs to have "boots on the ground" in order to be able to start sports betting immediately once the Supreme Court says yes.
Poor Performance
As astonishing as the sale price is, the casinos involved have been under-achieving for some time. New management, with a proven record of land based casino success, means that these casinos are ripe to become big players in the standard land based casino market plus in the sports betting and online casino markets as well.
Because many of the properties have not been performing as well as expected, some observers are suggesting that Carl Icahn is simply taking profit where he can rather than try himself to right the ship. This would fit the Icahn "formula" which he has used for decades to become a leading hedge fund manager.
Integrated Resorts
Eldorado Resorts has been following the formula for success that has gotten so much attention in East Asia, namely the Integrated Resort. This is a complex of casinos, plus many other areas of family and non-family entertainment so that families can comfortably come to the resort and feel that they are not taking their kids to a casino. An Integrated Resort has a convention Center, possibly a water park or theme park, excellent restaurants, top tier hotel, shopping, theaters, and possibly a sports complex. Customers don't walk through the casino to get to the elevators to go up to their rooms.
The first Eldorado Casino and Hotel opened in Reno in 1973. In 1980, the casino hosted the first Great Italian Festival. Without being aware as to how advanced the Eldorado family was in their thinking, fully 38 years ago, they knew that a casino needed more to attract all the people it might want to attract. The resort now boasts eight restaurants.
In 1982, the casino opened La Strada, a world class restaurant offering Northern Italian cuisine. In subsequent years, Eldorado opened its own coffee roasting center and a micro-brewery. The micro-brewery has been named America's best such brewery.
In 1995, Eldorado Spa opened. This is in perfect harmony with the concept of the Integrated Resort. The hotel features luxury amenities attracting high end patrons who may never set foot in the casino.
Looking Ahead
It would seem that Eldorado is perfectly placed to turn the seven Tropicana properties into far more than they have been up to now, in keeping with the resort concept that Eldorado began developing already in the 1980's.