Scientific Games Corporation has been in the news twice this month. First, it announced that it had extended its cooperative venture with the Kentucky Lottery Corporation for eight more years. This week, it finalized an agreement with Quinault Beach Resort and Casino in Washington State to supply games, systems, and creative casino-based solutions.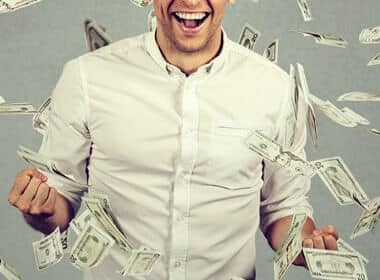 Helping the Casino Expand
Scientific Games Corporation is a well-known Las Vegas company. The deal with Quinault Beach Resort and Casino will include the company's SDS system that tracks slots play and tracks players' gambling activities in the casino. The casino is investing $25 million in an expansion that will increase its floor space by 70%.
While the news is good both for Quinault Beach Resort and Casino and for Scientific Games Corporation, it also points to the enormous cost of expanding a land based casino versus enlarging an online casino. An online casino has nearly unlimited space. When it needs to better track a growing cohort of online gamers, it initiates such things as bonus codes for accessing bonuses.
The codes are a tracking method so the casino can keep abreast of play through activity and wins and losses from gaming with the bonus money.
100 New Games
The larger casino floor will be given over almost entirely to about 100 new games provided by Scientific Games. Among the new titles are Precious Jade, Cash'em if You Can, and 88 Fortunes. Scientific Games provides both the games and the gaming platforms.
Other New Programs
The deal with the Quinault Indian tribe, owners of the resort and casino, include such software as a messaging service called iView Display Manager and a mobile gaming platform. The company pointed out that it was also providing two platforms that are supposed to maintain players' interest.
Quinault Beach Resort and Casino
The resort and casino is best known by its initials QBRC. It employs 1200 Indian and non-Indian residents of Grays Harbor County in northwest Washington State. It is now the leading employer in the county. Before the casino opened, the leading industries were logging and tourism.
Logging fell in the early part of the new century as concern for the spotted owl saw logging stopped in its tracks. Tourism is based on visits to the shore and to the temperate rain forest. Although many tourists make the long drive around the Olympia Mountains, many others forego the trip. So the casino has been a godsend for both the Native Americans and for many other locals.
Fawn Sharp, Quinault Indian Nation President, said that the four story parking garage would double as a tsunami high ground safety zone if and when the expected big earthquake and resulting tsunami hit the Cascadia Subduction Zone mere kilometers from the casino's location. This is certainly a forward looking decision by the casino and resort in view of the fact that seismologists predict THE big earthquake will hit anywhere from this week to thousands of years from now.
Resort and Casino
QBRC defines itself as a resort first and as a casino second. As a resort, it offers conference space for large and small meetings. Many residents of Puget Sound come to the resort for a beachfront wedding. The resort also offers many spa services. There is free entertainment in the Ocean Lounge. It also has six different places you can eat and drink from an espresso bar to a buffet restaurant to a full service fine dining restaurant.
By emphasizing the resort side of the complex, QBRC recognizes the new style in casinos, namely that a casino needs to be a part of a much larger complex that includes exactly what QBRC offers: conference rooms, spa services, fine dining, and entertainment.
The hotel features luxury accommodations with many rooms having ocean views.
The only thing that separates QBRC from an Integrated Resort is that it doesn't offer large scale shopping and doesn't market itself to families.
Scientific Games Corporation
Although Scientific Games is based in Las Vegas, it has offices in many other cities around the world including Sydney, Santiago, Chile, Barcelona, Vienna, Macau, Bangalore, two cities in the United Kingdom, and four other cities in the US.
In addition to the agreement with QBRC, Scientific Games announced new deals with the OLG Corporation in Canada, Pennsylvania lottery services, and gave its expert opinion on the US Supreme Court's decision nullifying PASPA.
Regarding PASPA, the Professional and Amateur Sports Protection Act, the court declared it unconstitutional because it actually discriminated against the 46 states that were not allowed to set up sports betting arrangements while it did allow the four states that already allowed sports betting to keep their arrangements.
The company experts who opined on the Supreme Court decision all praised it. They said that it opened legal pathways for many sports bettors plus would allow people who had never placed an illegal sports bet a chance to get in on the sports betting action legally.
They all spoke about the many platforms and other services Scientific Games already has so that any state that wants to can quickly begin offering sports betting either through existing land based casinos, through dedicated land based sports betting sites, or online.
Quinault and Scientific Games
The announced partnership between Quinault Beach Resort and Casino and Scientific Games demonstrates both the ongoing vitality of land based casinos in a world with thousands of online casinos and the forward looking technology available at companies like Scientific Games.