The British Gambling Commission, which has among its responsibilities the regulation of online casinos that serve British subjects, warned five online casinos that they may have their gaming licenses revoked because of allegedly shady financial activities, poor self-regulation of problem gamblers, and possibly money laundering for the funding of terrorist groups.

Casinos in Danger
The five online casinos may be subject to a license review which means that, if the results of the review are negative enough, they could lose their gambling licenses.
The news comes as a surprise because seventeen casinos in all received notification from the Gambling Commission that they were under investigation for possible regulatory infractions including, possibly, money laundering.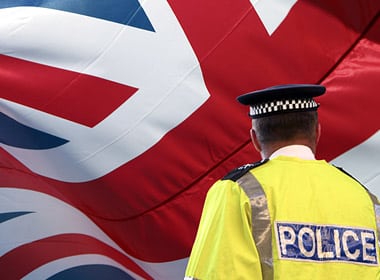 In total, all 195 registered UK online casinos received a letter exhorting them to redouble their efforts to deal with the aforementioned areas of concern.
That seventeen of the 195 were sent an even more strongly worded letter, and that five are on notice of being in danger of losing their licenses altogether, indicates that the commission is serious about these problems and that almost all of the online casinos regulated by the commission are equally as serious about these potential problems as is the commission itself.
That five online casinos already face a license review means that the commission has "evidence" that may lead to the casinos losing their licenses. The other twelve casinos that received the letter are, apparently, not suspect enough to warrant a license review. The commission named neither the seventeen casinos that received the stronger letter nor the five that may be called for a license review.
Corruption and Incompetence
The commission stated in its letter that suspicion of money laundering may derive not just from hard evidence that money laundering is being effected through the casino, but also because the internal auditors and watchdogs hired to prevent money laundering are sadly untrained in detecting money laundering and are, thus, unsuitable for that position at an online casino.
Casinos are responsible to detect and report any suspicious activity on the part of employees. One area of responsible suspicion is laundering activity. The commission determined that some casinos employ people unable to detect suspected laundering activity because the casinos failed to make timely and fully informative reports to the National Crime Agency.
Failing to Stop Problem Gamblers
Online casinos also have the duty to recognize symptoms of problem gambling. The commission hinted that even when casinos did see symptoms of problem gambling they turned a blind eye to it, allowing problem gamblers to continue gambling and losing money beyond their means.
This is something that the commission is investigating at present. The commission said, that in its capacity as the overall regulator of online gaming, it looks at gamblers activity randomly.  The commission said that it had seen signs of problem gamblers that ought to have triggered an immediate response from the casino involved but no such response came forth.
Worst Casinos "Didn't Care" about Problems
Tom Watson, deputy head of the Labour Party, initiated a review of some online casinos already last year. He did so because he felt that their attitude toward possible money laundering through the casino and self-regulation of possible problem gamblers was sorely lacking the proper seriousness and social empathy.
Commission Also Failed
The commission intimated that it also had been somewhat lax in its approach to money laundering and problem gambling in the past. The Gambling Commission announced a "new' strategy.
Sarah Harrison, the Gambling Commission's chief executive said that all parties involved including the commission and the casino operators must take their "duty to protect consumers and keep crime out of gambling seriously."
Ms. Harrison stated that the new strategy would entail far more than the commission overseeing the casinos' compliance with regulations. She stated that the commission would be relentless in pursuing casino compliance with the full range of regulations. Ms. Harrison made a point of mentioning that the commission was zeroing in on the online gambling industry because it accounts for fully one third of all gambling done in Britain.
The online casinos' trade association, the Remote Gambling Association, expressed its full cooperation with the commission's actions stating that if the commission detects any wrongdoing, especially illegal activity but also simply negligence, the commission had the duty to take action.
Conclusions
Almost all of the 195 online casinos that operate under a British gambling license are honest and forthright businesses that provide pleasant entertainment to players. These many casinos do all the things that the 22 casinos in question are alleged to have failed to do for some time.
Gamblers at any casino—be it land based or online—want a large selection of games, honest gaming outcomes, and high return to player rates. The honesty of games is determined by the Random Number Generator. The number of games available at any casino depends on that casino's size. Return to player (RTP) rates are often set in general. As a result land based casinos generally return less than online casinos because land based casinos have larger operating costs.
These three aspects of casino gaming obtain even in the casinos under strict investigation. Players don't want the casino they play at to be corrupt withy the money they use for gambling. It is especially disconcerting to hear that some money may have been laundered through a casino to help fund terrorist activity.
Similarly, players who seemingly can't stop themselves rely on the casino to stop them. Casinos are entitled to make a profit just as any business is so entitled. It is sad to read that some casinos are alleged to make some of their profits from known problem gamblers.