We all like to get free chips at a casino be it a land-based or an online casino. The free chip bonus is one bonus that players can receive at a land-based casino since they will use them immediately while at an online casino such as Everygame Casino Red, gamers can use their free chips, aka no deposit bonus, whenever they please.
On the surface, then, because free chips are available both on land and online, it might seem that playing at an online casino or playing at a land-based casino is functionally the same. In this article, Slots Play Casinos will present ten tips on how to avoid the things that can go wrong at a land-based casino that never happen or should never happen at an online casino.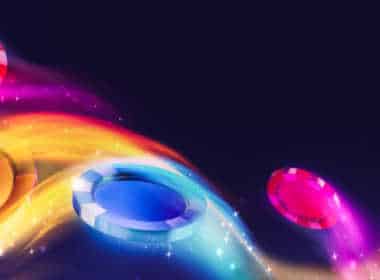 Drinking Too Much
This is all about the alcohol. Drinking water or any derivation of water is fine as it keeps gamers hydrated but alcohol reduces inhibitions and cognition. That's why land-based casinos are so happy to offer free whisky and other drinks to players. The alcohol gets players to make poor decisions and to bet with less self-control.
One drink is all it takes for the casino to reap the benefits and after a second or third drink, the casino enjoys the benefits of very misguided bets.
As we advocate frequent, short online gaming sessions, gamers have plenty of time to have a drink or two AFTER the casino gaming session ends. In addition, if a gamer gets together with friends to have a drink or two and to have a lot of laughs at the same time, delaying drinking has the positive benefit of reinforcing friendship and camaraderie.
No one at a land-based casino achieves camaraderie with the waitress who brings the drink as she is immediately drawn to the next player to whom she will offer a drink.
Getting Harassed by a Player Who Has Had Too Much to Drink
This is one of the most obnoxious problems some people have at land-based casinos that never happen at an online casino.
Hotels that are Designed to Get More Money from Customers
First, the hotel lobby is the casino!  You check into the hotel through the casino. That immediately whets a player's appetite for gambling. Many players put in all of their loose change into slot machines on their way to the hotel's front desk!
Second, many casino hotels have fees for early check-in. So, a player gets to the hotel a couple or a few hours early and wants to get started on the long weekend which is always too short and the hotel will take some dollars for the benefit of giving you a room that is already ready for you!
Third, hotels often have rooms that they market as get well or stay well rooms. These rooms do allow players to have a bit more control of their air conditioning and heating. They claim to have an air purifier in the room and other wellness additions.
Fourth, some land-based casinos now offer a mobile gaming platform so players can retire to their rooms and continue gambling. At an online casino, the mobile platform is designed to make gaming more convenient and comfortable rather than to extend a gambling session.
The response here at SPC is that your home is never the casino and you must never look at it as such. Second, there is no fee to check into an online casino! Signing up and logging in are always free!
Finally, if a player really needs extra healthy amenities at a hotel, it might be better to stay home in the first place. And how many people have an air purifier at home? If you do have one, you probably should stay home rather than pay extra for a healthy room at a casino hotel.
Businesses are Always Trying to Get Money from Players at Land-based Casino Cities
There are many ways to get people in cities where there are casinos to part with their money. These include clubs and other indoor emporiums and it also includes street vendors. Some of the products or services that street vendors render are actually quite good but they are always over-priced.
People who have travelled to a land-based casino feel as though they are on vacation. That means that they are willing to open their wallets even if they know that what they are buying isn't worth the money!
Online Gamers Never Have to Deal with Timeshare Pitches
This is an especially pernicious form of street salesmanship since it starts about benignly and can end up with a person forking over a lot of money for a timeshare apartment that they will never use but which will cost them quite a bit of money in the long run!
Blackjack Pays 6-5
Never play 6-5 blackjack! It gives the house a very big advantage over 3-2 blackjack. It doesn't look like much but it is. Of course, if you play blackjack with correct strategy, you will still be able to stay at the table a lot longer than any player who is just guessing on most hands. But 6-5 blackjack means that you will almost always lose.
Another blackjack trick that land-based casinos have is to make the minimum bet a bit higher than most players are comfortable with but since that is the only blackjack available at that casino, they sit down anyway. At an online casino, gamers can play for very low bets and that allows sessions to run 60 minutes give or take and for the gamer to win a little or lose a little and have great fun doing so.
Three Zeros in Roulette
As long as we are warning players about blackjack, we might warn players about roulette. We advocate for European roulette which has just one zero over American roulette with two zeros.  Some roulette wheels at land-based casinos now have three zeros. Avoid these roulette games at all times!
No One Steals their Own Property
This means that playing casino games online at home is massively safer than playing the same games at a land-based casino. We touched upon this point when we spoke about getting hassled by an inebriated person at a land-based casino but it really applies to anything a player brings to the casino floor including their phone, wallet, handbag, shoulder bag, or packages that they just bought to bring back to the people at home. Here is a link to some good advice on how to avoid being ripped off.
We Counted Eleven Tips!
Oops!
The tips do, however, tend to extoll the virtues of online casino gaming.
Here at Slots Play Casinos we recognize the appeal of land-based casinos while we advocate primarily for online casino gaming.
Come to read the latest news and reviews from SLOTS PLAY CASINOS often.