All online casinos have a lot of slots, plenty of video poker variations often with the chance to play as many as 100 hands at the same time (although 52 hand video poker is the limit at most casinos), many variations of blackjack and many other table games. Some online casinos carry all three Caribbean Poker variations.
Where online casinos do vary is in the area of promotions. Today Slots Play Casinos will take a look at the promotions at Springbok Casino with a special eye on the casino's many tournaments. And when we say many we mean MANY!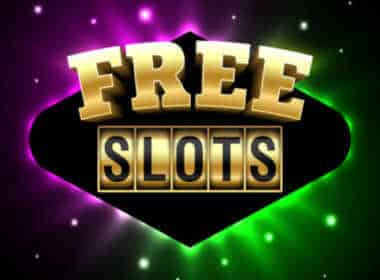 Three Welcome Bonuses
We have to keep in mind that gaming at Springbok is done in Rand, the currency of South Africa. Although gamers from all over the world are welcome at Springbok, what a South African might consider to be a lot of money may not be so much when the Rand is converted to other currencies.
Still, the R11,500 maximum Welcome Package in three deposit bonuses is a strong way to start out playing at Springbok!
New players at Springbok can also receive an R250 no deposit bonus before they take any of the deposit bonuses. Always remember to check and double-check that you put in the bonus code correctly so that you receive the bonus money as fast as possible.
One Big Tip for Deposit Bonuses
Let's take the three deposit bonuses that make up the Welcome Package at Springbok as an example. The first deposit bonus is for 100% up to R1500. That means that the largest deposit a gamer can make to get this deposit bonus is R1500. Gamers can deposit more if they wish to do so but the bonus would still be R1500.
The tip regarding all deposit bonuses is: try to avoid depositing more than the bonus would return to you. There are always more bonuses to take!  One key aspect of good online casino money management is to play with the casino's own money as much as possible and managing your deposit bonuses correctly is a big part of that goal.
The second and third deposit bonuses in the Welcome Package are for 50% up to R5000. The same idea applies as we explained above.
Get a 300% Bonus
This bonus could be considered a part of the Welcome Package. It can be used once by any account so it looks a lot like the Welcome Package. Most other bonuses are offered for a period of time and can be requested more than once.
The 300% bonus is for despots of R200 or less. A deposit of just R200 gives gamers a full R800 to play with since the bonus money amounts to R600!
Lucky 7 Promotion
This is a 100% bonus of up to R777. It is offered every month on the seventh day of the month and is made available to the first 77 gamers who apply for it! This is a good example of a repeating bonus offer and a quick-acting gamer can get as much as R777 every seventh day of every month!
Comp Points Grow as You Play
The great idea behind comp points is that they grow without gamers being fully aware that they are growing. Every bet is converted into comp points which eventually can be redeemed and converted into casino credits.
As SPC has pointed out in the past, this is a promotion that both online and land-based casinos can offer. The big difference is that the comp points at Springbok and all other reputable online casinos are stored in the casino's database.
At a land-based casino the comp points are stored on the player's card! That means that a player who is returning to a land-based casino after a hiatus of months or years has to bring his or her player's card with them in order to continue to accumulate comp points from the point they closed up shop and left the casino way back when!
Don't Land-based Casinos Also Offer Deposit Bonuses?
In a word, NO!
That's because all deposit bonuses have a wagering requirement which prevents players from accepting a bonus and then cashing out immediately. It often takes some time to complete a wagering requirement and one thing that players at a land-based casino do not have a lot of is time! Sure, they can spend many hours on the casino floor over a long weekend but then they go home while Springbok Casino gamers can play as often as they wish thus completing every wagering requirement in due time!
And Now, Springbok Slots Tournaments
At this writing, Springbok is sponsoring no fewer than 38 slots tournaments. Many are freerolls which means that there is no buy-in fee at all! Most of the tournaments with a buy-in fee have a fee of around R25 while a few go as high as R50 and even R80!
There are daily, weekly, and monthly slots tournaments. Each tournament is played on a different slot which gives gamers the chance to play almost every slot Springbok has on offer over time and often at no cost at all!
Slots Tournaments are the Personification of Fun
Signing up is as simple as can be. Gamers play until the tournament ends and then the winners share a prize pool that may reach R500. Fun can be the only reason to play in a tournament in which winners share such a modest prize pool but fun is always the name of the game at Springbok!
The few slot tournaments with a high buy-in fee of R50 to R80 may have large prize pools of R25,000. Competition is a bit stronger in these tournaments!
Since a player can play as long as their "bankroll" lasts, some players choose to bet small so they can play longer. Others claim that it is best to bet high in the hopes of getting a really big win and taking over the tournament. With so many tournaments, it may not make any difference which of these strategies you choose!
We put "bankroll" in quotes here since you are not risking your own bankroll. The bankroll in slots tournaments can better be called the "tournament bankroll" as Springbok gives it to each gamer when he or she enters the tournament.
Slots Play Casinos Says Kudos to Springbok Casino
We are so happy to be able to report that Springbok Casino continues to be an excellent online casino with so much to offer gamers. Since all good online casinos offer Instant Play, it is possible to play at many online casinos over time. We highly recommend Springbok Casino!
Return to Slots Play Casinos often for the best information about online casino gaming!