Here at Slots Play Casinos, we sometimes look at bets gamers should make and bets gamers should not make. We will start by not so much a bet as a promotional; offer. Many online casinos are making a free chip offer.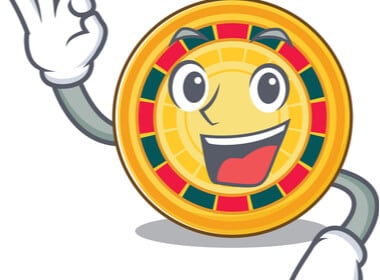 We feel that these offers are great as long as the casino making the offer is very plain and clear as to the rules of the offer. Some online casinos still carry very difficult-to-understand terms and conditions. We are fully on board with almost any promotion offered by an online casino as long as the gamers can easily understand all of the details.
Is There a Best Bet in a Casino?
We believe that the best bet in any casino—be it online or land-based—is to use the best strategy in all games. Now, we realize that the games of chance have little to no strategy while the games of skill are all about strategy.
There are areas where even games of chance have a strategy (of sorts).
If you are playing a slot with a progressive jackpot, always bet the maximum as that is the only way you can qualify to win the big jackpot.
Therefore, in slots, it is often better strategy to play games that don't have a progressive jackpot and you can bet more in line with your bankroll.
In Baccarat, always bet on the dealer which has a slightly better chance of winning than the player, and never bet on a tie.
In craps, bet on the actual number 6 or 8 instead of betting on Big 6 or Big 8. The latter bets pay 1-1 while the actual number bet pays a little better and the chances of winning the bet are exactly the same.
Avoid the Big Red bet in craps as it has a very high house edge.
In slots, there are some games where the gamer is given the choice in the bonus round between more free spins and a lower multiplier or fewer free spins ad a higher multiplier. A lot of analysts say that taking the higher multiplier is better but it also depends and the relative number of free spins and the two multipliers being offered.
What are Good Bets in Casinos?
These are not just single bets but playing styles and good rules of thumb to follow.
Play Blackjack and Video Poker with the Higher Payouts
In blackjack, you should always play 3-2 for a blackjack. A lot of land-based casinos are now offering 6-5 for a blackjack. It looks good but it isn't! The almost 100% return to player rate in blackjack is predicated on basically two things: using the best strategy on every hand and playing 3-2 blackjack!
In video poker the payout schedule should be 9-6 for a full house and a flush. Once again, a lot of land-based casinos are offering 8-5 video poker. It doesn't look like much but it makes the return to player rate much lower than in 9-6 video poker.
Bet the Maximum in Video Poker
There is a Royal Flush once in about every 40,000 hands in poker. The payout for a Royal Flush is very high but only if you bet the max. The best strategy in video poker often seems counter-intuitive but it is based on going for higher paying hands when you already have four to the hand. This includes going for a Royal Flush if you have four to the hand on the deal.
Play European Roulette
Even most online casinos offer both American and European Roulette. Many land-based casinos, especially in the United States, offer only American Roulette. If you are at a casino that offers only American Roulette, the best strategy is to not play roulette!
In American Roulette, the house edge is about 5.5% while in European Roulette, with only one 0 and not also 00, the house edge is half!
Blackjack is a Veritable Valhalla of Good Strategy
In blackjack it is good strategy to split pairs. Thus, one aspect of a good strategy in blackjack is to play at a game that allows splitting on all pairs. Once again, land-based casinos often restrict splitting to some pairs.
Some blackjack players like to split tens. This is a poor strategy choice. The only time it might be a good choice is if you are playing single-deck blackjack and you are counting cards. Then, if you know that the time is super ripe to split tens, it might be okay to do so.
Card counting is possible even with six or eight decks but a true card count comes only with a single deck which is hard to find anywhere but is more likely at a land-based casino.
Doubling down is another vital strategy option for blackjack players. We suggest playing blackjack only at a casino that allows re-splitting and doubling down after splitting.
Almost all casinos, online and land-based, offer insurance in blackjack. The house edge on an insurance bet is about 7% which is light-years higher than the 0.5% in blackjack generally.
One of the best bets to make in blackjack is not so much a bet as it is a playing strategy, namely, to hit with 12, 13, and even 14 points when the situation calls for it. This usually happens when the dealer has a seven, eight, nine, ten, or ace.
Always standing with 12 or more points is one of the biggest mistakes a blackjack player can make.
What is the Gambler's Fallacy and How Can Gamers Avoid It?
The Gambler's Fallacy is basically the idea that a card or number or jackpot is "due" to hit.  We might add not using the proper strategy as an element in an expanded Gambler's Fallacy. Since we are enlarging the concept, we can also add using betting systems as part of our more encompassing Gambler's Fallacy.
Finally, we can add alcohol use as an aspect of the Gambler's Fallacy. Some players think that they will be able to control their gaming if they have a drink or two or few! We say, no! We say, wait until after gaming to drink some alcohol preferably with friends.
As much as we support land-based casino gaming as a once in a while trip, the entire element of free alcohol gets our goat. Please, do not drink any alcohol while gaming!
Finally, we should avoid playing when we are tired, hungry, or need to get on with our work project. These are also not poor bets at all but they are poor practices. Online gaming has as one of its biggest benefits the ability to play when we are well-rested, not hungry, and feeling in top condition.
Come back to Slots Play Casinos for Good Information and Advice about Casino Gaming