It is becoming something of a pattern here at Slots Play Casinos to take a second look sometime after we published our review of a specific online casino. This time we will take a fresh look at Fair Go Casino which has become a favorite of many gamers around the world.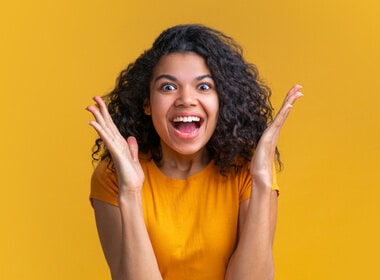 As we went back to Fair Go and took that second look, we realized that we had heaped a lot of praise on the casino for its games, promotions, sense of fun, safety and security, and great customer service. These characteristics remain.
What we had not had room to talk about was the way Fair Go communicates with gamers. So, in this re-review of Fair Go Casino, we will quickly go over the points just mentioned and then we will talk about communication. We think that you will be somewhat surprised but also very impressed as Fair Go does do more than most online casinos in this regard.
Games and Promotions
Fair Go came online in 2017. It has established itself as a mid-sized online casino that finds fun around every corner of cyberspace! The games and the promotions are wonderful in their own right but they don't tell the entire Fair Go Casino story.
At this writing, the casino has about 150 games from Real Time Gaming. Since RTG has many more than 150 games in its vault, it means that Fair Go chooses to offer only the best games from one of the best game providers. Fair Go realizes that millennials who are also new to online gaming want something different so the casino offers a selection of six reel slots in addition to the standard five reel slots.
Fair Go also has a fine selection of table games and video poker as well. Fair Go has a select number of ways to deposit money. The good thing about depositing at Fair Go is that the casino offers so many deposit bonuses!
Fair Go offers a monthly New Game promotion plus daily deposit promotions, comp points, and a cashback program for gamers who choose to get money back in that way.
Let's See How Fair Go Communicates with Gamers
We need to get to the home page and then scroll to the bottom of the page. Here we see Fair Go Lobby. Click on that and you will get to a page that details the casino's games. You don't have to be a member or have an account to see the page. On the left are the basic categories of games. Fair Go also explains in brief the basics of every game! They do so in simple, clear language!
Promotions
At this writing, the casino is offering eight promotions plus a VIP Bonus for gamers who qualify as high rollers.
Koala's Diary
Koala is the casino's mascot. There are about 175 entries in Koala's Diary and many of the offers no longer apply. Still the diary itself is well worth reading. Koala is a fun loving animal and it comes through in the diary. In addition, the drawings of Koala at the side of each entry are fun to look at. It all points to Fair Go's goal of making online casino gaming as fun as possible in as many ways as possible – full board entertainment!!
Videos
In the digital age, many people get most if not all of their information from videos. So Fair Go has a substantial library of informative videos that explain pretty much everything you need to know about gaming at the casino.
The Blog
Fair Go has about 200 blog articles already published! These articles are fun to read, they may be informative about games and promotions, and they may have information about Australia as a vacation destination, about food, and pretty much about anything at all. We figured out that the casino publishes about one blog article every week!
You can spend many useful hours reading up on a lot of subjects in the Blog!
Reviews
This is where gamers get to say whatever is on their minds. There are probably thousands of reviews in this section. We don't expect anyone to read them all (we haven't!) but we feel that it is an indication of how important Fair Go considers feedback from their own gamers.
Bonuses
Here the casino lists the many different kinds of bonuses they offer! The writing is clear as is the case in all of the writing at Fair Go and the contrast between the font and the background is much better than it is on the home page. In addition, the font size is better than on the home page. If we have any bone to pick with Fair Go Casino, it would be the difficulty we feel older gamers must be having trying to read that home page!
All Kinds of Useful Information
Fair Go spends a lot of time explaining individual offers. We won't detail each one but we encourage you to use this area of the home page to get information about games, promotions, and much else!
We especially praise Fair Go for its lengthy treatment of responsible gaming. We all know that gaming can, in some individuals, become an obsession. This is the case in all manner of activities from eating, exercising, watching television or streaming sites, reading, doing puzzles such as Sudoku and many others, attending sports events ad infinitum.
Since gaming for real money is the service Fair Go offers, we give them a lot of credit for taking this subject on as directly as they do.
Slot Play Casinos Surveys the Gaming Industry for You
We see it as our calling to provide you with the best information possible on various subjects, primarily online casinos and casino games.
We do everything we can to bring you the best information about all things casino, primarily in the online iteration.
Come to Slots Play Casinos as often as you can as we update information weekly and there is a world or reading to do on our site already!