Slots are by far the most popular game at both online and land-based casinos. A new player at a large land-based casino will first see the banks of video slots terminals. A new gamer at Slotocash or any of the other excellent online casinos we have reviewed and recommended will notice that many online casinos offer over 300 games.
An online casino doesn't need banks of slots terminals. The software for one slot will be enough to allow many thousands of gamers to play at the same time. Thus, online casino gamers can play hundreds of slots!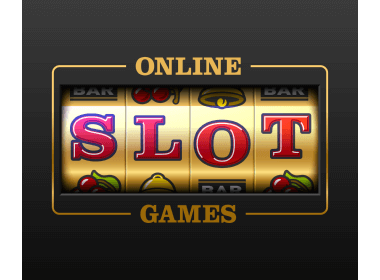 With Instant Play, a gaming platform that all good online casinos offer, a gamer can go from one casino to another since they are playing on their internet server without the need to download the casino to their hard drive.
So, modern video slots are a world apart from the slots that existed only two generations ago. We should all know what slots offer in the modern age and make our slots playing decisions accordingly.
Three Reels, Three Reels, We Don't Need Just Three Reels!
Modern slots have five reels. Some slots have six reels. The number of reels will continue to grow. In addition, some slots have a different configuration for their five reels. This means that a slot might have three rows then four rows then five rows then back to four and three rows.
In short, the variety in reels and reel configuration makes slots much more interesting than the three-reel games our long ago ancestors played.
Graphics in the Digital Age
We might say that the graphics for online video slots have just started to scratch the surface of possibilities. We have 3-D slots but that has also become a ho-hum aspect of slots. We expect to see amazing developments in slots graphics going forward.
The proliferation of online casinos and game providers makes breakthroughs in slots graphics and animation inevitable. This is in accord with the traditional laws of economics: competition creates opportunities for innovation.
What Innovations Have we Already Seen?
This is a broad question and we will try to answer it in some logical fashion.
Color Has Become Prominent in Video Slots
There are so many ways to add or to incorporate color in slots. We have colorful leprechauns in Irish themed slots. We have many characters with red, yellow purple, blue, orange, pink and other colors.
It may have been that at one time color was not seen as a major element in slots but today all slots game developers understand that color attracts players.
The era of subdued color is also gone. The colors we see now are bright, glittery, glisteny, and sparkly!
Bonus Rounds
Online slots all give free spins in some form.  The scatter symbol sends gamers to the free spins round.  Scatters are called by that name because gamers can win the bonus round with three scatters or more in any configuration. In other words, the paylines are not relevant to how gamers can reach the free spins bonus rounds.
In some slots, the gamer reaches the bonus round with just two scatters.
In many games there are levels of free spins: one number of free spins for three scatters, more free spins for four scatter, and more still for five scatters.
Free spins bonus rounds often have a multiplier attached to wins. In some games, the multiplier is variable while in most it is fixed. In some slots, the player has to choose at the start of a bonus round whether it is better to take more free spins with a lower multiplier or fewer free spins with a higher multiplier.
Most free spins can be retriggered with three more scatters appearing while the gamer is enjoying her or his free spins.
Slots Require Creative Minds
We know that nothing just happens. Every new invention has an inventor or several inventors. Steve Wozniak famously spent endless hours trying to configure fans to keep the prototype personal computer cool so the hardware inside wouldn't burn up.
In slots, every good game provider has teams working on new slots all the time. A team might be working today on a slot that is scheduled to appear at online casinos in half a year or so!
These creative teams have to work together to create even a single unique and interesting character.
Variance in Slots
Some slots have high variance and some have low or medium variance. The term variance is often called volatility. High variance means that there are fewer winning spins but wins are usually for a larger than average sum. Low variance means that there are many winning spins with reactively small wins.
Variance is directly connected to the return to player rate. This is a simple percentage of money wagered that is returned to players over time. A return to player rate of 96% or so is common in slots.
In high variance slots, fewer players will share in the 96% return to player rate while many more gamers will share in the winnings in a low variance slot.
The Wild Symbol Has Become Wild
We are all familiar with wild cards in poker. The wild symbol in slots started out as the same as a wild card in poker but it has evolved in strange and wondrous ways in a short period of time.
Wilds can stack on a reel.  When this feature was introduced, the wild symbol stacked three high. Now a wild might fill an entire reel!
Wilds can expand. This means that even as the slot is growing vertically, it can also grow horizontally to cover a neighboring reel. Expanding wilds mean that gamers have exponentially more chances to win!
Wild symbols can stick. Sticky wilds mean that they stay on the reel they have landed on for a period of spins. As more wild symbols appear and stick, the winning chances grow and grow!
Wild symbols can explode although most casinos prefer to use the term erupt. An exploding wild will send pieces of wild all over the reels thus creating many more wilds all with the properties of the parent wild!
Moving wilds will literally stay on the reels but will move leftward from reel to reel until they fall off the flat surface of the Earth, ahem, the reels!
Duplicating or replicating wilds usually are random wilds that can turn ordinary symbols into wild symbols.
Wild symbols can also have a multiplier attached to it. A 3x multiplier is common in the regular game and it can grow even more in the bonus rounds.
Play Many Slots to Find the Ones You Like the Most
As we said above, online casinos afford gamers the possibility to play many different slots from a slew of game developers.
A good online casino will also offer unlimited free play so you can check out their slots at no cost whatsoever!
Come to Slots Play Casinos often for the best information on slots and all other casino games!