All top level online casinos, including all of the online casinos we have reviewed, offer a Welcome Package that includes a welcome bonus. The question a lot of gamers ask us here at Slots Play Casinos is how they can make the most use out of the welcome bonus. It is interesting that this is not an easy question to answer!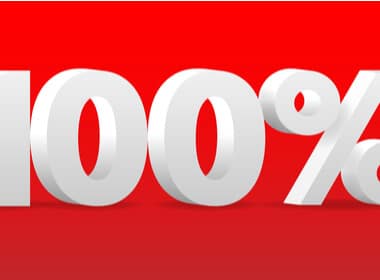 Why are You Gaming at an Online Casino?
This is the first question every new garner has to answer. Here are a few possible answers and the ultimate answer to our question will be different for each category:
I just became of legal age to gamble and want the most convenient way to gamble.
I am used to playing at land-based casinos but they are either closed or have too many restrictions so I have decided to try my hand at online casino gaming.
I used to play at land-based casinos and now I'm convinced that online casinos are better for many reasons.
I'm on a strict diet so the free whisky and buffet meals I used to enjoy at land-based casinos are no longer an option.
I like the idea of relatively short gaming sessions fairly often rather than playing for hours on end for one long weekend every six months or so.
My wife or husband also likes gaming at online casinos so we can play together.
Each of these reasons—except the first one— for gaming at an online casino is sound itself and together they paint a picture of online gaming that is in very sharp contrast with what happens at land-based casinos.
Still, we are trying to answer one simple question relating to the best way to use the welcome bonus from an online casino.
Players who have just Become Legal for Gaming
If you fit into this category and you are simply looking for a convenient place to gamble, our advice is to find other interests that don't involve gambling. It seems clear to us that you haven't yet reached the point where you can incorporate the value of responsible gaming in your casino activity.
We don't want any gamer to lose a lot of money and when a young person says that he or she is now ready to gamble legally, we see a big warning sign.
So, for young new gamers as opposed to young new gamblers, the key to making the best use of the welcome package or of any other bonus the casino offers is to have in mind that gaming is not the same as gambling!
Our message is always that casino gaming should be fun above all else!
Gamers who are Land-based Casino Refugees
In 2020, this was a large group of gamers. In late 2021, as we are writing this article, most land-based casinos have re-opened. Still, they are not the happy go lucky gaming establishments they were before the Covid 19 virus took over the world.
As we write, there seems to be a real possibility of more closures for non-essential activity or enhanced restrictions because of the Omicron variant. It is way too early to know so online gaming will continue to be highly popular even among fans of land-based casinos.
The most important advice we can give to former land-based casino gamers is to understand that the welcome bonus at an online casino is just one of many bonuses you will accept over time.
It seems like a lot of free money to get to play with all at once and it is! So, gamers have to be aware that this is not exactly free money; gamers do have to make deposits to get the bonus or bonuses. Just because there are big bonuses doesn't mean that we should think of it as play money; it is very real money and needs to be conserved.
Converted Land-based Players
These are gamers who have played at land-based casinos but now feel that it is time to make the change. They may have read about the advantages of online casinos or may have heard from friends about these advantages. In any case, as experienced land-based casino players, those of you in this category know the ins and outs of gaming at a casino.
Here are a few pointers we can make to help you get the most out of your welcome bonus:
Play a lot of games. We know that it was hard to play many games in any long weekend at a land-based casino but at an online casino, you have absolute freedom and flexibility.
Even if you are enjoying a game, go on to another one that you aren't as familiar with. In this way, you will stretch the bonus into a huge and varied gaming experience.
Play in relatively short sessions. You are now at an online casino which never closes because of a virus. Slots Play Casinos has reviewed many excellent casinos each of which is worth checking out. With Instant Play, you can check out each and every one of our recommended casinos.
Make bets as if the bonus money was your own money. This will stretch your bonus money and will allow you to evaluate the online casino that gave it to you.
The Romantic Side of Online Casino Gaming
It is a lot harder to have a romantic interlude while on the casino floor at an online casino. We will let you connect the dots here! The welcome bonus is money that you and your partner can play with together. By playing a large number of games, you'll find games one of you likes and games the other one likes.
Then, you will also find the games you both like and that put you in a romantic mood!
Online Casinos Offer Games from Many Game Providers
Here are a few of our recommended casinos that give gamers the chance to sample different game providers.
The Bottom Line
See the bonus money as real money in every sense of the word and as a free way to explore many casinos! Always play within your means even with bonus money! Even though you have bonus money to play with, you should set time limits for every gaming session. Play many games with the bonus money even to the point of leaving a game you like in order to explore other games.
Here is an interesting link to the best way or ways to use a business bonus! We thought that you would like to know!
Finally, we at Slots Play Casinos invite you to explore our site as we add new information every week!
Come to Slots Play Casinos often!