Since there are a couple of thousand online casinos and several thousand online slots, asking how to choose the best online slot may be the single most subjective challenge we here at Slots Play Casinos have ever faced! Still, we are up to the challenge since it will involve renewing our own acquaintance with the best slots from the best game providers!
What fun!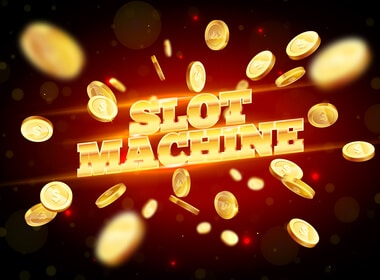 The Best Online Slot is the Slot You Like the Best!
Does any garner really know which slot he or she likes the best? First, we have to separate slots by their theme categories. He is a short list of online slots theme categories just to get a handle on the challenge ahead!
Slots based on movies and movie blockbusters.
As a unique genera unto itself are Wizard of Oz slots.
Retro slots.
Slots based on ancient mythology. This category can be subdivided into many different mythologies.
Slots based on ancient cultures. Here again there is a wide range of ancient cultures to choose from.
Slots with a gemstone theme.
Holiday and seasonal slots. There are four seasons and many more holidays and special days.
Romance slots featuring muscular hulks and beautiful women with jewelry abounding.
Slots with women in bikinis.
Deep sea, outer space, and adventure slots.
There's a Lot More Where These Came From
Does it seem to you also that we have just touched the surface? The challenge of finding a single "best slot" is quite daunting. It's something like finding the best football player, pianist, author, stand-up comedian, fall color, bird watching venue, recipe for Slovenian mushroom soup, and the list goes on!
Graphics and Animation Graphically Animate Online Slots!
To a certain extent, we have come to take computer graphics for granted. In the search for the best online slot, we have to look at graphics and animation front and center.
One of the appeals of some gamers to retro slots, for example, is that retro slots look old fashioned! We all have a nostalgia "funny bone" and the old fashioned look is today quite popular. For the older geezers among us, it is quite bemusing to find out that something from way back in the 1980's nay be considered old fashioned but so it is in music, movies, television, furniture, and a lot more!
And so it is in slots!
Game Providers Meet the Graphics and Animation Challenge
Gamers looking for modernistic slots look first at a given slot's graphics and animation. Where once, and not so long ago, the themes were all the rage, we now expect every slot to "tell a story" and the appeal of retro slots is exactly that they don't tell a story!
As the charm of hundreds of story lines faded and waned, the appeal of graphics and animation rose!
Wild Symbols Gone Wild
The modernization of graphics and animation in slots is manifest first in the way the wild symbols work. Old fashioned slots may have had a wild symbol but it was tame by the standards of today.
Today's wild symbols do so many different things that wild symbols are a category of slots appeal unto themselves. We have stacked wilds where wild symbols stack one on top of another on a specific reel. Stacked three high is common but the need of game developers to expand the way wild symbols work has given us wilds stacked five high, six high, and covering an entire reel!
Stacked Wilds expand winning possibilities since modern slots also have many more winning paylines than old fashioned slots had. A wild stacked on an entire reel might create many wins with one spin! The 243 or more ways to win slots coupled with stacked wilds are a wild ride that Mr. Toad would be proud of!
Expanding Wilds Never Go on a Diet
As soon as gamers became used to the joys of stacked wilds, the game developers knew they had to come up with another wild twist. Thus, the plump Expanding Wilds were born! Expanding Wilds grow both vertically and horizontally.  You never want an expanding wild to discover the best weight loss diet around!
You want those plump wilds to stay plump and grow plumper. Just as Stacked Wilds create many wins on a single spin, Expanding Wilds can do the same!
Watch Out! This Wild is about to Blow!
We now have wild symbols that explode. They need the correct trigger to do so and, when that trigger is present, the wild symbol will explode in a shower of mini-wilds and will create wild symbols all over the place.
Exploding Wilds remind us of the movie Gremlins but without the scary stuff! The only emotion Exploding Wilds create in slots is the pure joy of multiple wins and the pleasure that modern animation provides.
If the Wild Symbol doesn't Stack, doesn't Expand, and doesn't Explode, What Can it Do?
It can develop a generous coating of glue and stick to its place on the reel! Then another wild might stick, and another, and another until the reels are veritably covered with wilds that no human can rend asunder.
Of course, the Sticky Wild feature does run its course and then it starts all over again! As a witty garner might say, "it's hard to get unstuck from a slot with Sticky Wilds"!
There Probably is no Best Slot!
We have just now arrived at the free spins bonus round that all modern slots have. In the ground we have covered up to now, we see that there is so much variety in slots that it is likely impossible for a single gamer to choose a single best slot.
Fortunately, the online casinos we recommend all offer Instant Play so you can go from casino to casino on your browser and sample literally thousands of fun slots!
Free Spins and Free Fun!
Any time you score a nice win while playing in a free spins bonus round, you might call the win a free win and the fun free fun!
Free spins bonus rounds come in as many shapes and sizes as there are admirable online casinos. Free spins bonus rounds may have extra wild action, multipliers, special features that the gamer chooses, and gamers can often retrigger the free spins!
Game Providers Meet the Challenge
Most of the casinos we have reviewed get the slots from Real Time Gaming. May we point out Grande Vegas Casino as one of many great casinos in this category?
In contrast, Spartan Slots Casino has games from many different game providers!
Slots Capital Casino is proud to feature the games from Rival, one of the best game providers around.
Finally, at Juicy Stakes Casino, you can play many slots from three other game providers! In short, just trying out our twenty-something reviewed casinos will give you many hours of slots gaming fun!
Come back to Slots Play Casinos often for up to date information on slots and all things relating to online casinos!