Slots Play Casinos covers many online casinos! We have in-depth reviews of so many casinos and the number continues to grow. Still, from time to time, we like to focus on one casino and one aspect of that casino. In this article, we will talk about video poker at Slotocash Casino.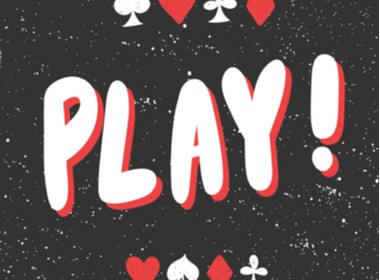 Although we will talk about the video poker variations that Slotocash offers, we would like everyone to understand that the parameters we describe apply to the same variations offered at other online casinos.
Video Poker is Entering an Online Casino Golden Age
Even though slots are still the most popular game at Slotocash online casino, we are quite amazed at the large number of video poker games the casino offers. As a service to our readers, we will devote this article to the wide variety of options Slotocash Casino gives to gamers who like video poker.
Multi-hand Video Poker Comes Alive
Slotocash offers one hand, three hands, ten hands, and fifty-two hands video poker. In addition, the casino offers 14 variations of video poker! Each variation of video poker plays a bit differently so you need to know the strategy quite well to play all of these variations.
Fortunately, there are strategy cards available online for every variation of video poker Slotocash offers.
Land based casinos cannot offer so many variations of video poker. They like to have as many slots terminals as possible and the return to a land based casino from slots is higher than the return to a land based casino from video poker.
Video poker is poker that gamers play against the pay table. They don't really play against the house at all! The game is played with a single 52 card deck. Computers have studied millions of variables in video poker and have come up with statistically correct strategy for every variation.
Video Poker is Amazingly Player Friendly
This game is based on five card draw poker. There are two essential differences between online casino video poker and the kind of five card draw many people play with their pals on the weekend. With your pals, you can only draw three cards unless you show an ace at which time you can draw four cards. In addition, at the home games of five card draw, you can never draw five cards.
In video poker you can draw four cards any time you want to and you can toss away all five of your cards and "start over".
Jacks or Better Leads the Way
This is by far the most popular variation of video poker and many other variations come through Jacks or Better. The most basic strategy for Jacks or Better is to play only at games that pay 9 coins for a full house and 6 coins for a flush. These are called 9-6 video poker games. The return to player rate for this pay scale in Jacks or Better is about 99.5%.
That means that it takes only a little luck to end up ahead of the house!
The next most basic strategy is to bet the maximum on every hand. In this way, you qualify for the extra payout when (if) you get a Royal Flush. Here is where correct money management comes into play. If you can afford to bet the maximum on 52 hands, we suggest that you do so. You will score some very big wins in the process and watching the wins build up after you have been dealt a powerhouse hand is great fun!
It is ironic that going for a Royal Flush is often better strategy than holding onto a winning high pair! This is true when you have four cards to a Royal Flush. Even though you give up the winning pair, the possible return from getting the one card you need for the Royal Flush is worth the chance. The payout for a simple winning pair is small compared to the payout for a Royal Flush and you might still get a winning pair, a flush, or a straight on the draw even if you don't get the Royal Flush.
Bonus Poker
This is one of the video poker variations that are based on Jacks or Better. The gigantic difference between the two variations is that in Bonus Poker, you get an extra payout for four of a kind in aces, twos, threes, and fours!
Double Bonus and Double Double Bonus Poker
Some gamers make the mistake of equating these variations with Bonus Poker but they are different! In Double Bonus Poker, the payouts for the four of a kind hands are increased and the payout for a simple winning pair is reduced from 2-1 to even money.
Some players feel that even with the lower return for the most common winning hand, a pair, this game, when the gamer uses perfect strategy, actually gives the gamers a very slight edge over the house!
Double Double Bonus Poker adds another layer to the four of a kind bonus game when a kicker is also in the winning hand. Many professional casino analysts state that while Double Double Bonus Poker is the most popular form of video poker at land based casinos, it is also highly volatile. That means that gamers need a more substantial bankroll to weather the dips in winnings.
This variation is based on Jacks or Better but Jacks or Better is a lot less volatile, thus it is safer for the average gamer.
Aces and Eights
This game is also based on Jacks or Better and it has a special payout for four of a kind in aces, eights, and sevens. The game is called Aces and Eights because the extra payout for four of a kind in these cards is higher than the payout for four of a kind in sevens and all other cards.
All American Poker
This game is similar to Jacks or Better and many gamers play it as a complement to the basic Jacks or Better game. The return for two pair is reduced and the return for four of a kind is increased. In addition, the payout for a full house, flush, and straight are the same, generally 8 coins for the minimum bet.
Deuces Wild and Bonus Deuces Wild
Deuces are wild! That means that every good hand is more likely to happen. The pay tables reflect this; there is no payout for either one or two pair. In Bonus Deuces Wild, there are extra payouts for four of a kind with a kicker.
Basic strategy in Deuces Wild takes into account that a pair is not worth anything. You go for higher hands because there are four wild cards in the deck. For examole, if you have an open-ended straight, there are 8 cards that can give you the straight naturally plus the four deuces (assuming no deuces are already in the four to a straight hand). That means potentially 12 cards that can win the payout for a straight.
You can see that the chances of getting a flush are also much improved as are the chances of improving two pair to a full house.
Many gamers say that this game has the best advantage over the house of all the video poker games but the best strategy is a bit hard to learn. Online casinos offer unlimited free play and we could say that using free play to practice and learn Deuces Wild Video Poker might be the best "investment" you could make!
Joker Poker, Sevens Wild, Loose Deuces
These are all variations on video poker games with wild cards. The strategy differs from game to game based on the lowest hand that wins and the number of wild cards.
Double Jackpot and Double Double Jackpot Poker
Once again, these are variations that pay extra for four of a kind with certain kickers. The payout for a winning pair is only 1-1 and the payout for a full house is only 8 coins.
Still, many gamers like the chance to double their wins in the double or nothing offer after every winning hand.
Slotocash Video Poker Offers Grand Fun
This casino has so many variations of video poker that any gamer who likes this form of poker will simply love playing at Slotocash Casino.
Video poker players are often people who love poker but don't love the bluffing side of poker. We have to admit that bluffing is pandemic in regular poker! Video poker offers great poker fun, a high return to player rate, hours of gaming in which the swings may be small while the fun grows and grows, and the exquisite joy of playing multi-hand video poker, getting a good hand to start and then watching the wins add up as the hands are played!