One of the first pieces of advice new online casino gamers read or hear is about choosing the right casino for them. This is where Slots Play Casinos can make a big contribution! We have already reviewed over twenty casinos with more reviews to come.
We can help you find the right casino for you!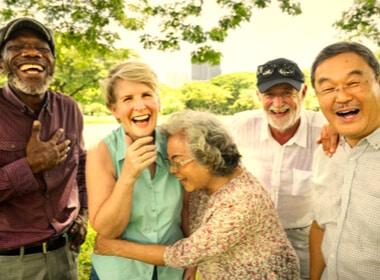 Change Casino to Casinos and You are on Your Way!
The first thing to understand is that with thousands of online casinos, there is likely not just one casino for you! There are probably many. That means that in order to find casinos that give you the gaming experience you want, you have to know exactly what the gaming experience you want entails!
This is not hard but at the same time, it is not so easy! So, let's see what we can learn about ourselves as far as online casino gaming is concerned.
We Want to Have Fun!
This was the question at the top of the article. It is a question that many gamers ask because they are new to online casino gaming and want above all to have fun!
We will offer a few tips. We do not know if these tips will satisfy everyone. Thus our first tip is that an online casino cannot satisfy everyone! Some gamers like slots and some like blackjack! Some casino players prefer poker!
An online casino that will be able to maximize your fun will allow you to play in Instant Play mode which actually allows you to go from casino to casino looking for the best gaming each one has to offer!
So, in the interest of maximizing fun, a good online casino will make it easy for you to LEAVE the CASINO at times!
Would You Like to Play for Free?
The overwhelming majority of gamers play for real money. It is the bet that adds to their fun! But online casinos are different than land-based casinos in one very important way: online casinos facilitate gamers playing many games!
We all know about the long weekend at a land-based casino in which we waited and waited to play a given slot until we gave up and played a different game!
We all remember getting to a land-based casino and finding out that they had a blackjack table with a minimum bet that was too big for us, that paid only 6-5 for blackjack, that didn't offer surrender, and that had rules that favored the house for splitting and doubling down.
In short, online casinos offer the full gamut of games and options within games while land-based casinos offer far less than the full gamut of games and gaming options!
Playing a Lot of Games Requires Some Free Play
Online casinos should allow gamers to play in unlimited free play mode! This allows gamers to check out a game they had never played before and to simply play for free if they so wish. The land-based casino experience, in contrast, discourages free play and, at any rate, players usually stay with the games they know and don't try out any new games.
Playing a Lot of Games Means Many Slots, Many Variations of Blackjack and Video Poker
Whereas at most land-based casinos, they have one or two blackjack tables, at a good online casino they might have as many as six variations of blackjack! With the new rules that apply to land-based casinos because of the coronavirus, most land-based casinos have taken out at least one blackjack table.
Online casinos never have to take out any games! So, you can use the unlimited free play option to find out if you really like this or that variation of blackjack.
We have reviewed and recommended Miami Club Casino which features six variations of blackjack from the WGS game provider incubator.
Live Dealer
One of our recommended casinos, Black Diamond Casino, has six Live Dealer games! It is true that not every online casino has a Live Dealer option and many gamers don't need a Live Dealer option.  Still, if you like the Live Dealer option, Black Diamond is a good choice as is SlotoCash Casino.
Online Casino Withdrawal Rules Vary
The rules that pertain to withdrawals from online casinos are probably the most misunderstood rule any online casino might have. Simply stated, when a player leaves a land-based casino, they can get all their money back while online casinos have to be a lot more cautious.
Online casinos are well-protected by encryption software. Nevertheless, an online casino cannot always be sure that the "entity" asking for money is a real person.
We are all aware that many sites ask us to fill in a code to prove that the asker is not a robot. The same caution applies to withdrawing money from an online casino. So, every good online casino asks for more verification that the "you" making the request is actually you!
Someone might have hacked your vital information but they don't have copies of your bills handy. So the online casinos ask for copies of a bill or two.  This they do to protect you!
When you look for an online casino to rest your hat at, you might look at withdrawal limits. Our recommended casino, Grande Vegas Casino, allows gamers to withdraw up to $10,000 per week. This is well within the casino account of almost all gamers sans the true high rollers.
Setting Limits Increases Gaming Fun
We always encourage gamers to set both time and money limits on gaming. A gamer might think that if they have a time limit, it will decrease their fun but the opposite is the case. Gamers can get so absorbed in gaming that they lose sight of all the other activities they like to do!
Just as a stamp collector goes to her or his stamp collection almost every day, a gamer can play almost every day. And just as a stamp collector won't spend hours looking at their stamps day after day, a gamer might be better served playing a variety of games for a limited time frequently!
After All is Said and Done Fun is the Name of the Game
At Slots Play Casinos we try to serve the gaming public in the truest sense of the term "gaming". We want all gamers to have fun! As we are constantly updating our own site we suggest that you come to Slots Play Casinos often!