When you want to play real money casino games online you should always take the time to research your options to ensure that the casino that you choose is a trusted and secure gambling site.
Of course, a good place to start is here at Slots Play Casinos. Choose any of our partner casinos, such as SlotoCash, take and submit your exclusive Slotocash no deposit bonus code, and you're on your way.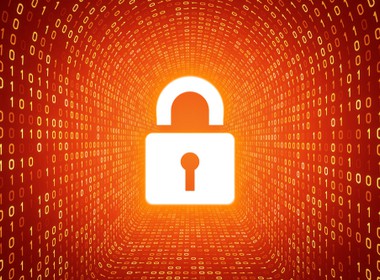 Regardless of whether you're making small deposits or are playing for high stakes, you need to do the prep work to make sure that the casino that you choose offers fair and protected gambling activities along with secure and safe online banking transactions.
New players frequently open an account at a casino without doing the preliminary research to protect their money. It's vitally important to do proper pre-sign-up checks so that you can be sure that the casino offers the right safeguards. You should be assured that your deposits and withdrawals are protected, that your identity is safe and your gaming activities are conducted in a fair atmosphere.
So you've come to a great place to find a casino. All our SPC casinos have been checked by…us – up, down, and sideways. And have been found to be safe and secure. Here's what we check:
Responsibility
In the long run, it's you who is ultimately responsible for the trustworthiness of your gambling and banking activities. There are thousands of online casino sites on the Internet — some give you a higher level of gaming security and banking security than others. To find the casino that will protect your interests, check out the following criteria:
Is the casino licensed?
Is your casino account private and secure?
Are the casino-supported online banking institutions monitored?
Are the games certified to ensure that the Random Number Generator is fair and truly random?
What are your options in cases of player-casino dispute?
Casino Licensing
There are accepted government monitoring agencies that supervise land-based casino and lottery products. Online casinos are generally off-shore entities and are not monitored by government institutions. How can you determine whether an online casino is properly regulated?
There are a number of regulatory agencies that supervise online casinos. They include the:
Curacao Gaming Control Board
Malta Gaming Authority
Kahnawake Gaming Commission
Isle of Man Gambling Supervision Commission
UK Gambling Commission (UKGC)
When licensing an online casino these regulatory agencies review casino software and records to ensure that the casino is operating with a fair, unbiased random number generator and industry-accepted payout percentages and paytables. Many of these regulatory agencies also act in arbitration actions in case of a casino-player dispute.
Check the bottom of the casino's homepage to determine which regulatory agency is licensing that casino.
eBanking
You can generally find both free and real money games at the online casino. It's free to play at any time but if you want to play for real money prizes you'll need to connect your casino account with a recognized online banking institution.
The online bank acts as an intermediary so you can fund your casino account for deposits and access your winnings by withdrawing your payouts back into your ebank account.
Check your online casino's banking page to determine the ebanks to which your casino can link. The online casino supports echecking accounts, credit and debit cards, banks that facilitate wire transfers to and from the banking institution, ewallets, evouchers, and cybercurrency transactions.
If the casino supports an online bank with which you are unfamiliar, check the footer of the ebank's home page to ensure that it operates under the auspices of an international banking agency. Such agencies include the Federal Deposit Insurance Corporation (FDIC) of the United States, the Canada Deposit Insurance Corporation of Canada, the Australian Securities and Investments Commission (ASIC) of Australia and the Financial Conduct Authority of the United Kingdom.
When you link your casino account to your online bank account:
Select a complicated password for both the ebank and the casino account. The password should include both capital and small letters, numbers, and symbols. For instance, something like "**TooTsie2857@@."
Wherever a 2-factor identification option is given, use it. Use a password manager to remember that password and don't use the same password for your banking activities as you use for any other account.
Banks, including ebanks, won't contact you individually by email (they sometimes send out mass mailing notifications) so don't respond to any email that "phishes" — asks you to click on a link in the email to log in and change your password "for your security."
Check your bank account frequently so you can check for any unusual or unauthorized activity.
Identity Security and Privacy
Today the most advanced casino security is provided by software that uses 128-encryption codes. These codes offer the highest level of security so you can be sure that your identity is private and protected and to prevent any third-party from accessing your contact information or other details.
Additional Tips
Once you've reviewed the casino's security and fair gaming assurances, there are a few other things to do to keep yourself safe.
Read the rules and regulations thoroughly before you start playing. This is especially true regarding the rules of withdrawing your winnings. Some casinos make it easy to withdraw winnings while at others, it's complicated and takes a lot of time.
Play for free before you start depositing money. You can get a good sense of the casino, including its perks and amenities, when you try out a few games in the Free Mode before moving to the Real Mode.
Don't open multiple accounts with the same online casino platform. If you have multiple accounts under the same username it can create problems for you down the line. The casino can accuse you of exploiting its bonuses and other special deals so one person-one account is the best default.
Check out a casino's ratings and reviews. Some casinos, such as the SlotoCash casino, have a lot of online reviews so you can easily determine the thoughts and experiences of other games. Some of the things that you should check for when reading reviews include warnings about poor payment history, suspicious software, and lack of good customer support.
Call the customer support line (or chat or email the helpline). Watch and see how long it takes them to help you. If several hours go by without assistance, it's time to move to another site. If they can't be bothered to help a new customer, think of how long you'll have to wait for help if you've already been playing at the casino for a while.
Sound like a lot to check? It is – that's why we've done the work for you. Peruse our safe and secure casinos and pick one, or two, or three, or….all of them. Enjoy!