As we at Slots Play Casinos review casino games, we have come to understand that there are basically two types of casino games: games of chance and games of skill. Slots, craps, and roulette are the best-known games of chance. Bingo and Keno are quintessential games of chance.  A game is considered a game of chance if there is no strategy that can help a gamer win.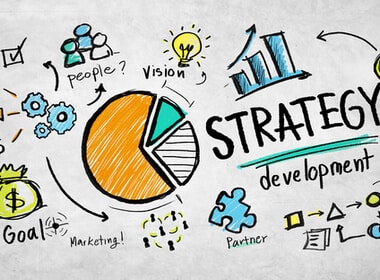 Skill games are much different. While they all also require luck to win, gamers can enhance their winning chances by employing tried and true strategies. The key, then, to winning games of skill is to master the best strategy for each game.
This is, of course, easier said than done! The idea behind this article is to examine how gamers can learn the best strategy for any game of skill.
What Does it Mean to Learn?
Readers of the articles at Slots Play Casinos know that we are wont to get deep into a subject and not just scratch the surface. So, we ask: How do people learn things?
This is a controversial subject in the area of pedagogy. Some people learn best by memorization and some by getting to the depths of an issue. In reading, we have the see and say method and the phonetics method. But we also learn to do a lot of things that fall outside these methods such as learning to drive.
Driving employs both a type of see-and-say learning process and a "phonetics" process in which every moment is a separate situation. So a driver learns that most situations repeat themselves endlessly and also that some situations are extremely unique and require quick and sudden action!
What is a Strategy?
In military terms we have tactics and strategy. Strategy is the overall plan while tactics are the single, individual actions you take to achieve the goal set out in the strategy.
In the example of reading, the strategy is to learn to read and to read well. The tactics are either the see and say method or the phonetics method. Here, there is little overlap between the tactics even though the strategy is exactly the same.
With regard to driving, the strategy is always to learn to drive well and the tactics are also the same for every driver! We learn to drive within the speed limit, to blink when we want to turn or change lanes, to leave a safe distance between us and the car ahead, to look at the rear-view and side-view mirrors, and so on.
Most auto accidents are caused by a driver not following the universally acknowledged good tactics for good driving.
Let's Get Back to Online Casino Games of Skill
Blackjack and video poker have been studied by computers so we now know the exact best play in all situations. We cannot deviate from the statistically accurate best action on any hand.
So, are blackjack and video poker dependent on strategy or on tactics? Actually, the strategy is always to win and the tactics are the decisions we make on every hand and even on every card. So, these games of skill are really games of tactics!  For some reason, gamers always talk about strategy instead of tactics!
How Can a Gamer Learn the Best Tactics for Every Hand?
The see and say method for the casino games of skill requires immediately recognizing the situation and responding according to what's been learned, that is, memorized strategy chart.
The "phonetics" method for winning at blackjack and video poker requires really seeing the situation and reacting to it in a very conscious manner. Just as a first-grader sounds out the letters of a word until she or he can read the word as a complete entity, we "sound out" in our heads the situation in the games of skill until we "know" how to proceed.
We can either rememorize the strategy charts or we can learn them by lots of practice. One of the most salutary benefits of online casino gaming is the availability of unlimited free play! A gamer can "learn" the strategy for a game of skill by playing for free!
Which Learning Method is Best?
There are many methods to learning a skill. There is no one best way to learn the strategy for blackjack and video poker. Instead, we need to incorporate both methods! We need to play a lot of hands, all the while thinking about each decision as if we are learning to "read" as a beginner.
In fact, in learning the strategy for the games of skill, gamers truly are learning to "read" as beginners!
Another great benefit of online gaming is that it is much easier to set a reasonable time limit on gaming when you are at home. At a land-based casino, players want to get the most out of the expense they have incurred in travel and hotel costs. So, the incentive at a land-based casino is to play on and on.
At home, you know that the casino will be there for you tomorrow and the next day and the day after that and every day! So, we can play for a short period of time, keeping a record of our decisions, and then referencing the charts to see where we made the right decisions and where we need to practice more!
Benefits of Using Slots Pay Casinos as a Reference Guide
We offer a large volume of helpful information to gamers of the games of skill. Many of our reviewed and recommended casinos offer many variations of blackjack and video poker. PlayCroco Casino offers 14 different versions of video poker!
At Black Diamond Casino, you can play five versions of blackjack including multi-hand blackjack which gives you more "learning" per hand!
Slots Capital Casino offers multi-hand in both blackjack and video poker. Lincoln Casino offers six variations of blackjack including a single deck variation that gives gamers a chance to count cards and 16 variations of video poker!
Gamers benefit greatly from using Slots Play Casinos as a major element in their gaming library. Come to Slots Play Casinos often!