Slots Play Casinos is dedicated to providing you with the best, most thorough, and most up-to-date information about online casino gaming. One of the ways we communicate with our readers is through the window at the bottom of our home page where you can sign up for updates.
You'll also get 150 free spins!
We send updates as often as we can to let you know about news and other happenings in the world of online casino gaming. Your address will never be given over to a third-party… you have our word on that!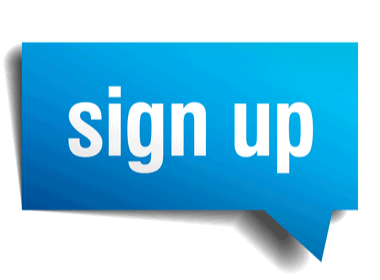 What is an Update?
As soon as you give us your email information at the sign-up window, you will get a notification to your email thanking you for signing up. We invite you to then take a good long look at all of the information we already provide directly on the site.
The updated information is in addition to all of the information we provide already!
One set of updates might be news about a new game provider, a new game from an established game provider, a twist in a game, or any of hundreds of other informative items we might report to you about!
What Information Do We Provide?
When you sign up for updates, you are at the bottom of the home page. Take a quick look there. You'll find guides and a lot more information. Now click on game reviews.
We have already reviewed about 49 slots! We recently added the blurbs you see on these three pages. Unlike many other sites, we don't tell you that you'll get rich when you play any of the games we have reviewed. Instead, read a few of the blurbs. You'll see that we tell our readers again and again that they will have fun playing the slots we review.
Fun is one of the keys to happy gaming. Fun is a lot more than smiling while you play! It involves being able to budget your money and your time wisely; it involves understanding the many advantages of online casino gaming over land-based gambling; and it involves being adventurous in the choice of games you play.
We encourage our readers to play all of the games at any online casino! You can play in free play mode as you're checking out the casino. This is a great way to decide which casino or casinos you will play at for real money!
There are thousands of slots already available at online casinos! We don't expect ever to have thousands of slots reviews on this page. We select slots from several game providers because many gamers prefer games from one provider over another.
One other reason we review games from serval providers is that with such excellent Instant Play available to gamers, many gamers are saving space on their hard drives and playing directly through their internet browser. This means that gamers can go from casino to casino and play games from several different game providers.
Now go to the top of the home page. On your way up, you will see a very long article about many things. The headings for each section give you the idea what that section is primarily about. You should read the entire article at your leisure; it is full of information!
Online Casino Reviews
At the top of the page, hold the curser on the Online Casinos section. You'll see a drop down menu. There is a giant world of information here including casino reviews, reviews of game providers, and a discussion about banking options in addition to articles about many other subjects directly relating to online casinos.
Now, go to one of the casino reviews. We opened up the first one to show you how we review a casino. We tell you when it was established, under which gaming authority it is licensed, and a lot more information. A bit further down on the page, we have the pros and cons section where we tell you up front what we especially like about the casino and what we would like to see them change or improve on.
It is important to always keep in mind that if any one casino provides exciting, fun, and enjoyable gaming but may fall short in one area, you can play at that casino in Instant Play and go to a different casino for the gaming the first doesn't yet provide!
Is Slots Play Casinos the Only Site that Gives So Much Information?
No, we aren't! In fact, there are quite a few sites that try to give the kind of information we provide. Here are a few tips to determine if an information site is worth your time or not.
A site should never tell you that you will get rich quick playing online casino games. This is truly a major problem in both the online casino world and in the land-based casino world.
Any site should repeat over and over that online gaming should always be a fun pastime. Unfortunately, there are gamers who play to excess. We try as hard as we can to emphasize responsible gaming.
We also feel that a site similar to ours should explain gaming strategy for as many games as possible. This includes games of chance for which there often isn't any real gaming strategy.
The writing at a site similar to Slots Play casinos should be professional to the utmost degree possible. Let's expand on this point a bit.
Good Writing
Giving over good information is a lot more than simply making lists of talking points. A lot of sites on the internet have very poor writing but are high up on the search engine pages because they know how to manipulate search engines. For you as a gamer looking for solid information, if a site has convoluted English sentences with many mistakes it is a clear sign that the information contained within is likely not good information!
We aren't talking here about the occasional typo! It's very easy to type paly when you want to type play and the software doesn't always catch these mistakes! We are talking here about really poor English. These sites are not really trying to impart information; they are primarily trying to sell something.
At Slots Play Casinos, we try our best to give you the best and most thorough information written in the highest level English! This includes all of our reviews and other permanent features of our big website and also all of the updates you'll receive just by signing in for the updates.
A quick reminder: the updates sign up window is at the very bottom of the home page (you may also see it as a pop-up). Sign up NOW for updates!