As we all know, there are many different types of gambling. We, at Slots Play Casinos, generally cover the online casino market. Online casino gambling is only one of many ways people gamble with their money. There is also land based casino gambling, horse and dog racing, jai alai, lotteries and other forms of gambling with real money.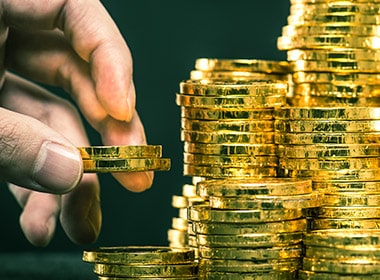 People gamble with their money in all of the financial markets. There is a good reason that some bonds are called "junk bonds": they are a poor investment and thus qualify as a pure gamble. People gamble with their lives when they go mountain climbing, hang gliding, and scuba diving. A slip on the mountain, a sudden change in the wind, and the sudden appearance of a shark all point to the degree that people gamble without risking their money.
It seems that for political reasons alone, online casino gambling is the most controversial of these types of gambling even though it is also the one with the greatest chance to win money or break even. For one thing, online casinos have the least overhead of all casinos so they can give back a larger percentage of the money wagered. Online casinos offer the best casino bonuses and keep track of them with unique software. Land based casinos also offer bonuses but they mostly offer free drinks, meals, and accommodations.
In this news report, we will report about several newsworthy events in the casino gaming industry.
Native American Casino
The United States Office of Indian Affairs regulates Native American casinos. The Ho-Chunk Nation applied recently for approval to build a casino in the city of Beloit, Wisconsin. The casino would cost upwards of $400 million to build.
Both the new Governor of Wisconsin and the city manager of Beloit are in favor of the project which will have some elements of an Integrated Resort such as a convention center and a water park.
Why are the city of Beloit and the state of Wisconsin on board with a proposal for another land based casino?
Beloit is a city of about 37,000 people. it sits in a very desirable location, about one hour southwest of Milwaukee, one hour southeast of Madison, a college town with about 50,000 students, about one hour northwest of Chicago and even closer to the Illinois city of Rockford.
The proposed casino and resort would create 1500 new jobs and would add about $100 million to the local economy. In essence, the casino and resort would draw from a population of close to ten million people in the surrounding areas to a city of 37,000. The city, the county, and the tribe would all prosper from a successful casino in Beloit.
Portage, Indiana
The proposed casino in Beloit might have major competition from a proposed casino southeast of Chicago in Portage, Indiana.
Twenty-five years ago, then people of Portage refused a proposal to build a casino in the city. All of the usual objections were made and the idea died. Now the people of Portage are having second thoughts.
The casino would be part of a sports complex. In that sense, it also would have some of the elements of an Integrated Resort. Political supporters of the casino cite other casinos in nearby towns that have provided much needed jobs and revenue to those cities.
Councilman Colin Czilli put the financial rewards that might be had from a casino in the perspective of financial benefits lost. "We missed the boat in the 90's. Portage and Porter County have lost countless millions that could have paved miles of roads, built state-of-the-art facilities, and offered scholarships to Portage students."
He also pointed out that Portage sits on the Interstate highway to Chicago and the commuter rail line as well so it could easily attract millions of gamers from Chicago alone.
Competition from All Sides
Even as new entrepreneurs gear up to invest hundreds of millions of dollars in new casinos and Integrated Resorts, some existing casinos report that 2018 has been less than excellent for their bottom lines.
The MGM Springfield Casino in Massachusetts reported lower revenues in October.
American casino groups that trade on the U.S. stock markets have seen the value of casino stock fall in recent months. The losses incurred in other financial assets are considered the main cause even as the overall U.S. economy still is running strong.
Churchill Downs Race Track recently opened a $65 million "gaming facility" (casino) which has negatively impacted nearby Southern Indiana casinos.
Online Casinos
At Slots Play Casinos, we cannot understand why entrepreneurs who are willing to invest tens or hundreds of millions of dollars and cities that are willing to approve yet another land based casino are opposed to online casinos operating in their states.
Online casinos have the benefit of convenience. There are no travel costs in money or time. People can play and then go about their daily routines with ease. Because there are no travel expenses, gamers often feel that they can play with a somewhat larger bankroll.
Integrated Resorts
One of the major developments in the land based casino market is that local people generally want the jobs, the economic boost, and the tax revenues generated by new land based casinos in their midst but they don't like talking about being home to a "casino".
As we have shown in this news report, that puts pressure on casino developers to invest a lot more money turning what might have been a small local casino with a small hotel into a kind of Integrated Resort with a convention center, family friendly facilities and activities, shopping, entertainment halls, and more.
Nevertheless, there seems to be no lack of entrepreneurs willing and ready to invest their millions in new casino projects. So, the lesson from all the news about new investment in land based casinos despite the growing competition every new and old casino faces is that gambling is alive and well. It is time that politicians recognize that online casinos are a part of the risk economy that makes cities, states, and countries wealthy.