Every so often, we like to share the news coming from the many online casinos that allow players to increase their bankrolls or get a large number of free spins through bonus codes.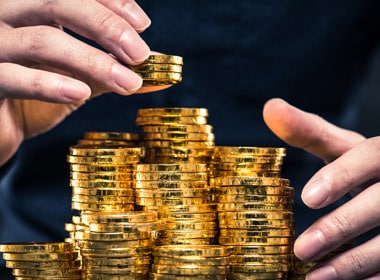 Intertops Poker
This past weekend, Intertops Poker ran a big promotion featuring four different sets of free spins: 25 free spins for a $25 deposit, 50 free spins for a $50 deposit, continuing with 75 and 100 free spins for either a $75 or a $100 deposit.
This type of promotion is perfect for both weekend paly and because the chances of winning big on any single spin are the same whether you deposit $100 or $1000. By making the free spins available for as little as a $25 deposit, the casino told us all that they value every deposit and will do whatever they can to make gamers happy.
Welcome Bonuses
Free spins are increasingly becoming part of the Welcome Packages online casinos offer new players. The history of online casino new player bonuses has gone from just a few casinos making an offer (in the long ago circa 2000 ancient history), to every casino offering one or more deposit bonuses, to some offering a no deposit bonus, to many now offering free spins in addition to the cash bonus.
A quick search found that a very sizable percentage if not an outright majority are now offering free spins in addition to cash for new players this month.
Sports Betting Bonus Codes
Sports betting sites can't offer free spins so they are beginning to offer free bets on sporting events to new players. In the United States, as sports betting gets going after the Supreme Court decision that voided PASPA, the 26 year old law that had made sports betting illegal in all but four states, every site that will be allowed by the respective state to offer sports betting will look for a way to attract new sports bettors.
The illegal sports betting market in the US was estimated at tens of billions of dollars per year. Industry observers now think that many people who had chosen not to bet on sports illegally will now look to become legal sports bettors. Add to these millions of players the formerly illegal bettors who will now register to bet on sports legally, and you have a massive addition of tens of millions of new gamblers flooding the market at the same time.
The sites that will be offering sports betting will fight for every fraction of the sports betting pie. To say the least, the news is full and will continue to be full of evidence that for new sports bettors it's a big buyers' market.
Shop Around
Another aspect of the boom in welcome bonuses and free spins is that with much improved technology, players can play hundreds of games at many online casinos through the instant play platform. This means that a single player can become a new player at as many casinos as he or she chooses to frequent.
It also means that every player, even those who have been playing loyally at on casino, can now shop around the thousands of online casinos for more and better welcome bonus deals.
The news, again, is full of the implications as welcome bonuses get bigger and the number of free spins offered also gets bigger.
New Jersey Online Bonuses
The entire sports betting brouhaha began when the state of New Jersey challenged PASPA years ago. It takes a long time for some cases to make their way through the tortuous American court system.
New Jersey saw years ago that it would need a big influx of tax revenue and also saw that online gaming and sports betting were the big untapped tax markets because the state was collecting relatively little revenue from gambling.
There are, of course, land based casinos in the state but state officials saw the great success of sports betting in Las Vegas, the vast illegal sports betting market in the state, and the massive and growing draw of online gambling, especially in light of the mobile gaming revolution of the past few years.
Online casino gaming in New Jersey goes through established land based casinos. Interestingly, the bonuses offered new players are not the same at theses casinos.
The six top New Jersey based online casinos all offer a no deposit bonus ranging from $15 to $30. They also offer deposit bonuses. The maximum size of the bonuses also varies dramatically from a high of $2500 to a low of a mere $20.
The latter bonus would be something of a joke except that you don't have to download the casino. You can play in instant paly mode and enjoy the games that casino offers that the others don't. With over 150 game providers, and the availability of instant play, the size of a bonus does not always make such a big difference.
Competition Next Door
As New Jersey saw the potential in both online gaming and sports betting for tax revenues before everyone else, they had a big head start against neighboring states. This is a big factor because there are tens of millions of people who live just a short drive from New Jersey.
The state next door, Pennsylvania, has been working feverishly to catch up to New Jersey. Pennsylvania will begin online casino operations in just a few months so competition will certainly ratchet up as the state's online casinos and sports betting get going. This is very good news for new players looking for ever bigger and better bonuses.
Without any doubt, the news in the months ahead will be filled will information about the many bonuses new players can access at online casinos and sports betting sites.